BlueSky Company Warehouse HO/HOn3
After much thought and contemplation I have decided that the BlueSky Company Warehouse will be my next build.
The things that draw me to BlueSky, other than the wonderful design and story here, are the wonderful modelers that have worked up BlueSky such as Brian Nolan, Mike Chambers, Dave Revelia, Karl Allison, Kevin O'Neill (Karl and Kevin had a big part in the O Scale Pilot Model I believe). These are just the ones I know of as I'm sure there are many more. Its also, as everyone knows, Brett's first SWSM Kit. I think it would be awesome to build this early kit incorporating the newer techniques that Brett has developed since BlueSky. In addition, I feel it a tribute to Brett and SierraWest Scale Models to bring this classic kit to life once again.
Unlike an official forum build like O'Neills, I will not be posting each and every step as I work through this wonderful kit. Rather I'll post progress photos and field questions and comments, if any, as I move along. My progress here is predicted to be slow as I am focusing my attention on the wood clinic and a few other projects. I will likely incorporate some features of the O Scale version and will point those out as they materialize. Would enjoy hearing from those that have built BlueSky and look forward to working through this build.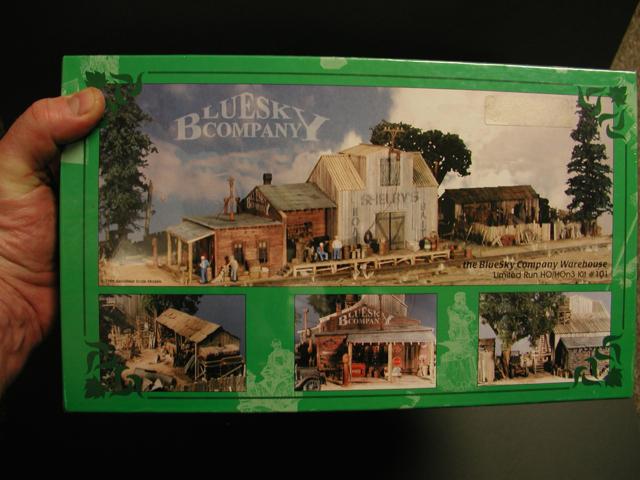 Brett's first kit and his famous green box that started the SierraWest Scale Model legacy...