Hey Gang,
I'm going to "attempt" my first O Scale Build. The plan is to recreate my HO Scale Build of the Logging and Tractor Repair shed with the additional shed. This time around, I'm going to use part of the Sierrawest Boiler House kit to recreate that additional shed. I'm also going to implement some greater elevation changes as it adds more interest. If you've seen my HO Build of this kit, you would have seen a Fordson Tractor in that additional shed. To kick things off and to get comfortable with the larger O Scale, I began with assembling that tractor.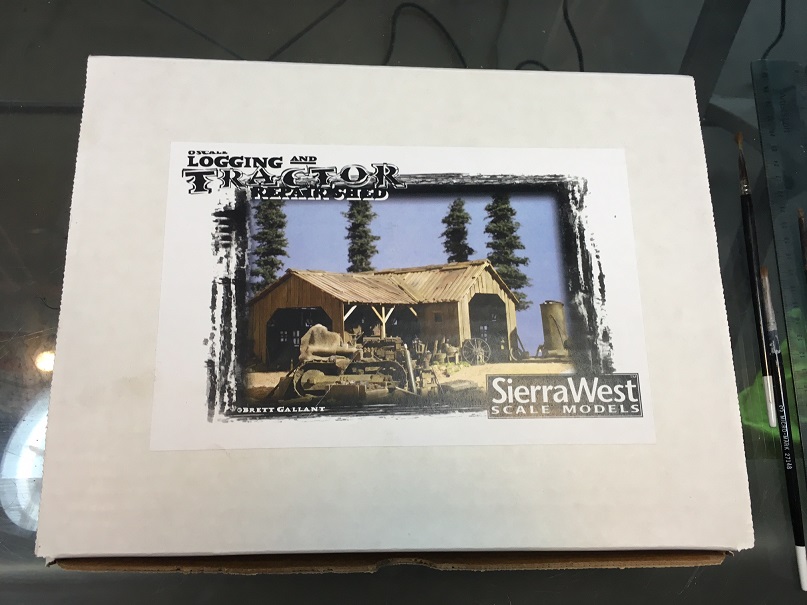 The kit I'm building comes from Anvil Mountain...and is now available for sale thru Wiseman Model Services.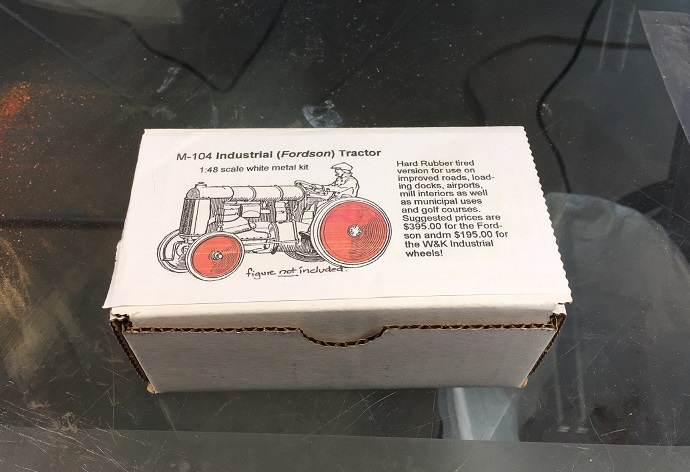 The first step is to blacken all the Metal Pieces of the tractor with Jax Blacking Solution. This gives the metal some "bite" and allows the paint to stick to the parts.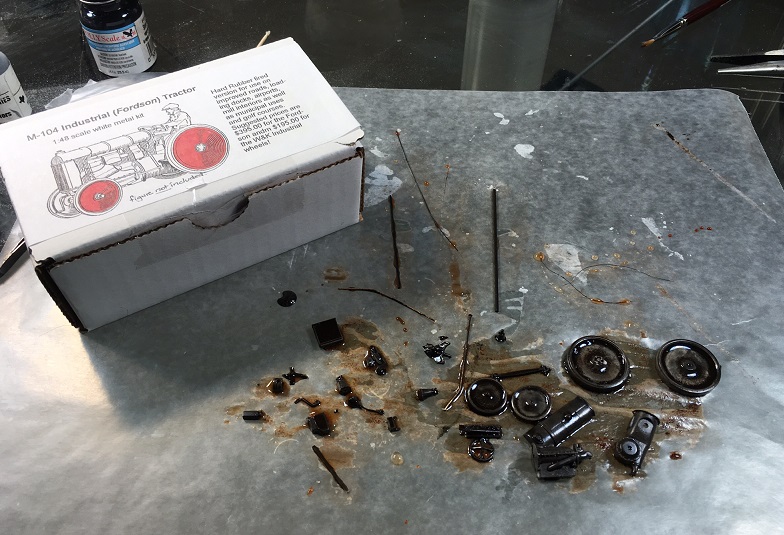 After blacking the parts and letting them sit in water for 10 minutes, they are pulled out and set to dry on a paper towel. I then painted them with Dove Gray Craft paint. After letting the paint dry for a few hours, I used a 1/4 inch piece of strip wood and rubbed it over the various parts to scrap off a portion of the paint. I also tapped it against the wheels to create worn spots.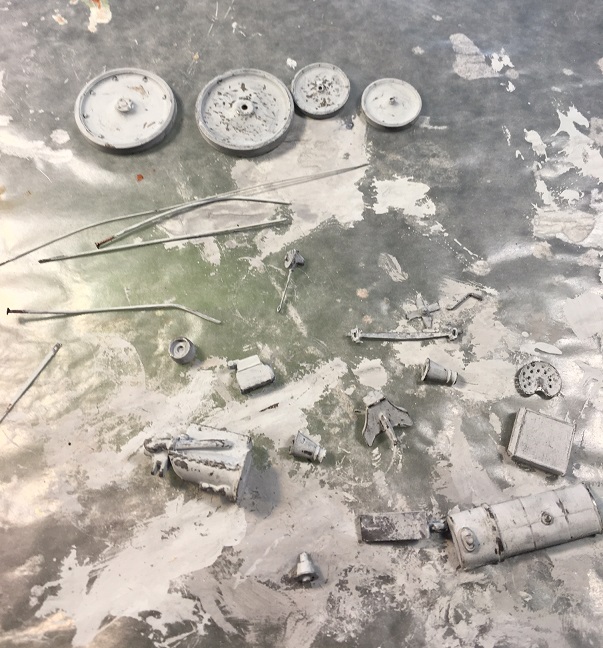 I then brushed on another coat of the Jax Blacking Agent to get the scratch marks to "pop". Again, into the water and then onto the paper towel to dry. After the first pass of this, I felt there were too many worn marks so I added some paint, allowed it to dry and repeated the process until I got it the way I wanted.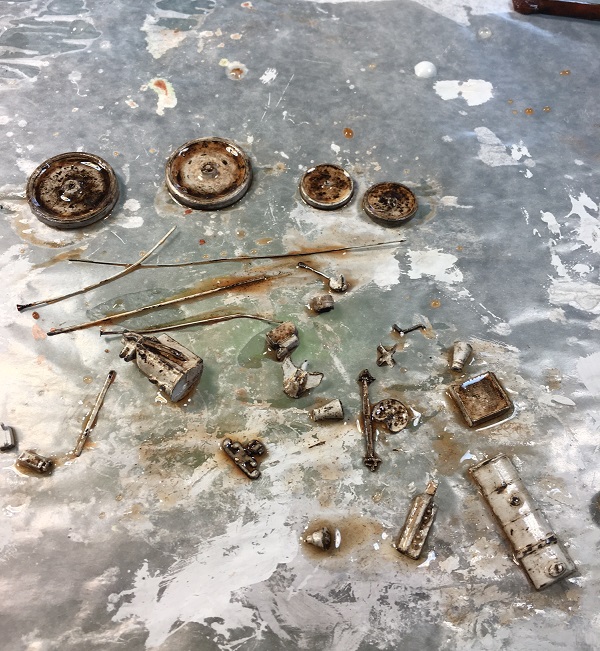 Assembly is simply that...I followed the exploding instructions that came with the kit. I'm not going to lie...I hate these kind of instructions as they are quite confusing to follow and in the end, I had 4 pieces left over that I'm still not quite sure where they go. Super Glue Gel was the glue of choice to hold the tractor together. To create the faint rust marks around the radiator cap and on the engine, I used a new product for me - the AK Washes. I also used their Grease and Engine Oil Products to help dirty up the engine and other parts of the tractor. I used a razor blade and tapped on the edges of the wheels to give the rubber that worn and stressed look.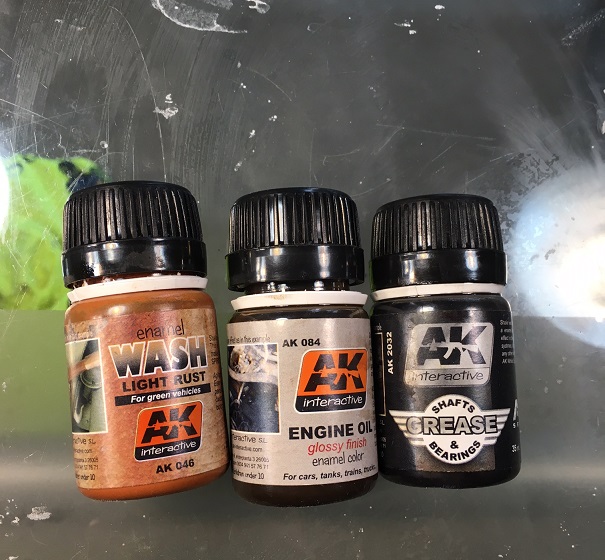 The final steps were to rub on some lead that I shaved off a pencil from the local golf course, onto the seat and the various levers to give those area that worn look. I then brushed on some dirt around the engine and wheels and that's it.
Next up is the construction of the Shed...after I return from vacation...