More Variations ... O Scale Logging & Tractor Repair Shed
Standing still is going backwards, so here is the next O scale build I started. Some time ago, I was able to get my hands on this very nice craftsman kit. The Logging and Tractor Repair Shed. This was the good news, but when I received it , got it on ebay, it missed some major parts: the laser cut walls. Bummer.....
To expensive to send it back to the US , payed already shipping , taxes and customs, so the only thing to do was curse the guy that was so 'honest' to sell me a perfect, complete kit, and then start building these lasercut walls myself. Only they wouldn't be laser cut, but hand-cut...
Cut them out of walnut. Hmmm, some real classy wood here !!
Anyways, it took me a while to do so but I had the templates. Just had to follow the lines.
Here are the first impressions of the build. One wall is done for now. Further patination, rust marks , nail holes ,etc. when everything is assembled.
The missing window will be added later since it will be opened towards the inside. It would be damaged doing it now because of more manipulation.
The inside was 'painted' with a lime paint and then patinated with a brown mineral spirit based wash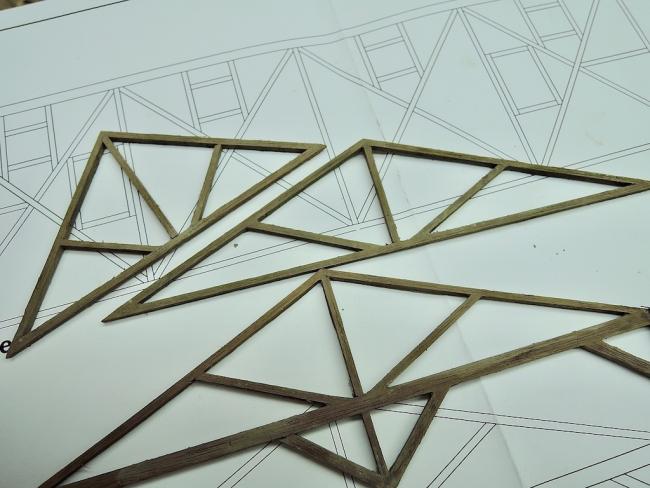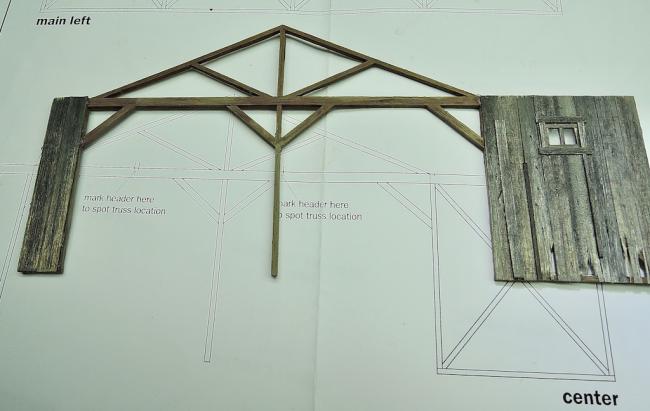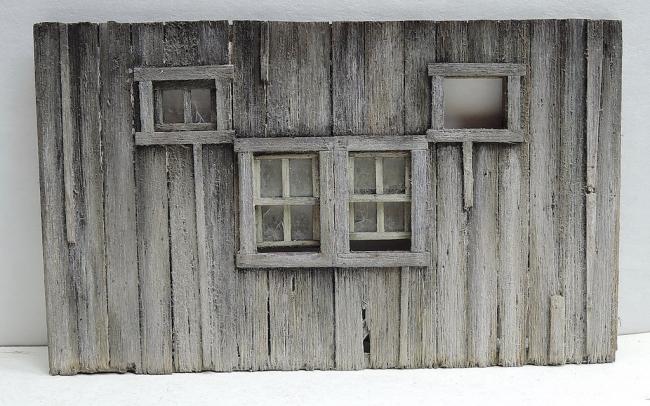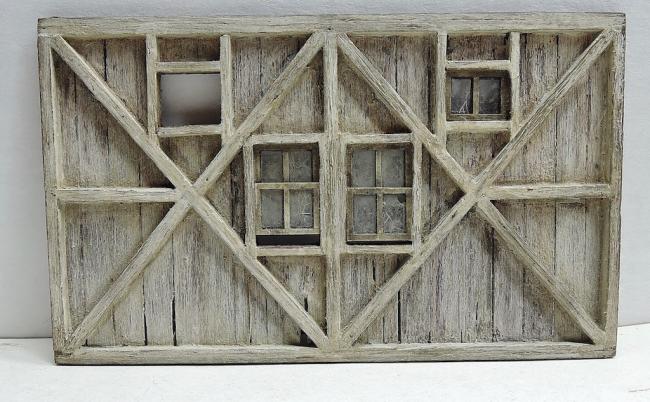 Soon more
Robert