Hello Everyone,
I started building Scotia Supply this afternoon. I believe it is a re-issue from the early 2000s.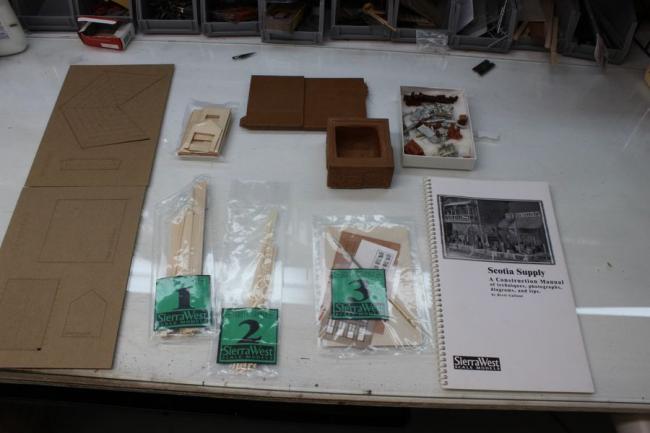 My first step in any build is always to pull everything out and page through the instructions. All SierraWest kits are loaded with top quality components and this kit is no exception.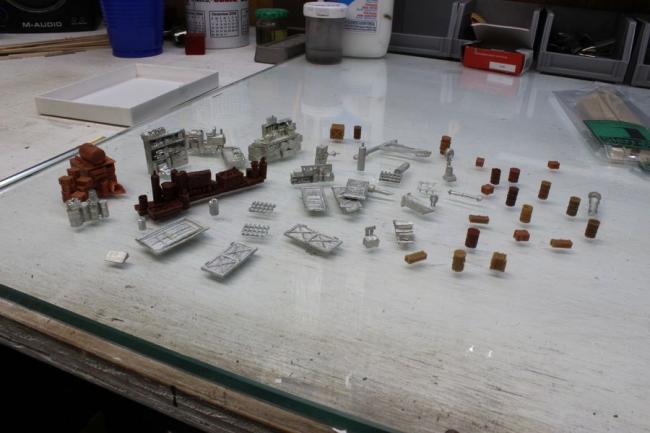 I removed all the castings from the box and cleaned up any flash. It's rare to find one of Brett's castings really needing any cleaning up.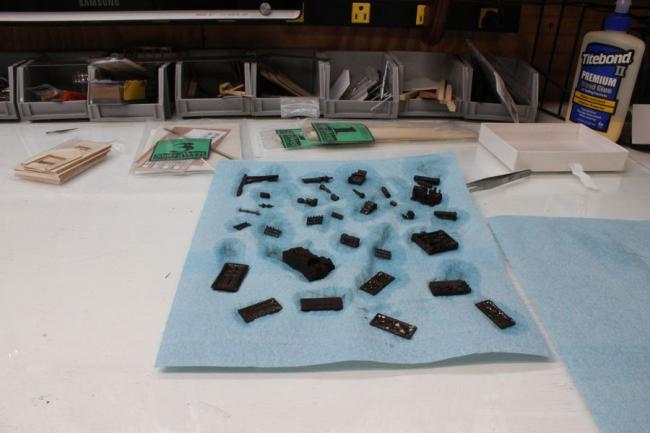 I blackened all the metal castings using Jax Pewter Black.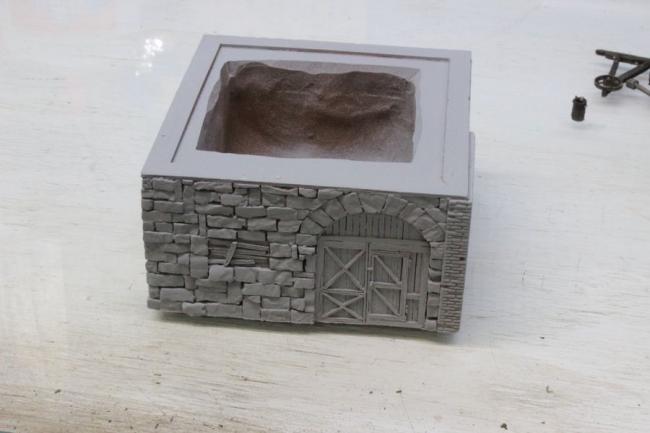 I primed the stone base and the concrete platform with Rust-Oleum 2081 Light Gray Primer. Lots of cool detail in this solid resin casting. It also smells like my grandmothers closet.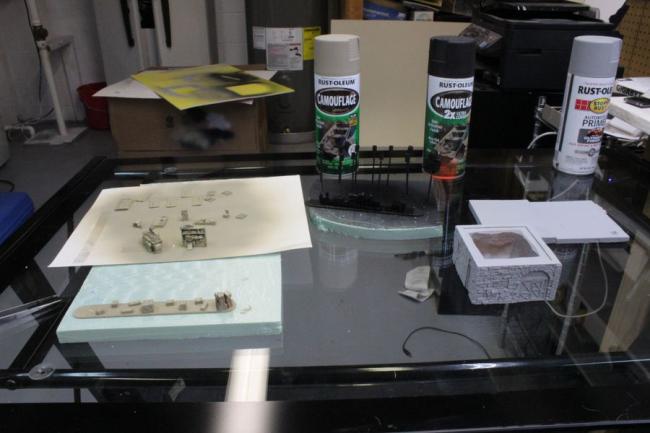 The castings are all primed. They are still pretty wet in this picture. I prime some of them with Rust-Oleum 270179 Black and some with Rust-Oleum 1917 Khaki. If they are primarily wood I use the Khaki. Black if they are mostly metal. I do use Black for wooden barrels. It's easier to rub the paint off the metal bands than try to paint them black.
Thanks for checking in.
-Steve