Woodcutter's Shack - HO - My First SW kit
I received my first SierraWest kit on Saturday and am anxious to start. This is my first post and I want to make sure I can properly resize pictures, upload them and have a general discussion.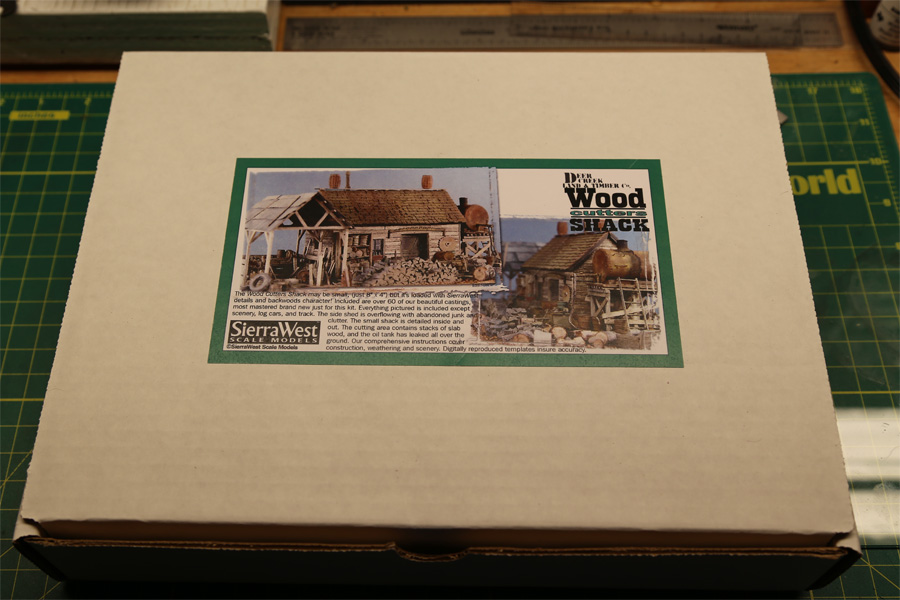 But first a little about me. I am new to the model railroader hobby and I live in Spokane, Washington. I've been in the hobby for less than two years. However, I am ambitious and somewhat of a perfectionist. I've been collecting over the past months and have assimilated an acceptable work bench.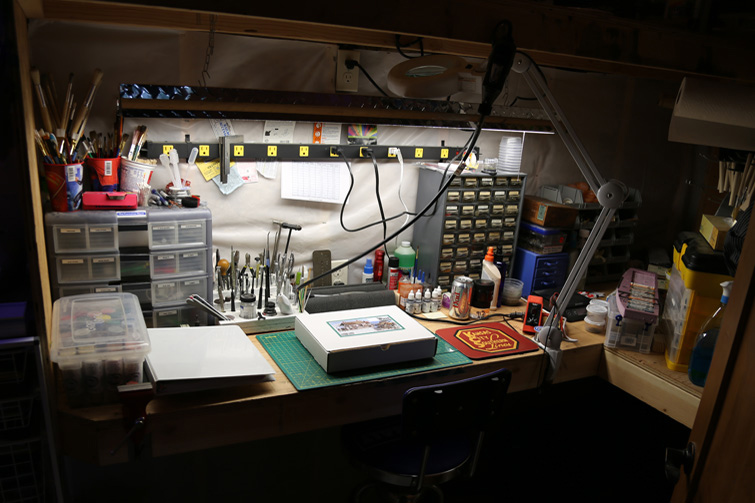 Notice the cutting matt and the glass - that's Karl's doing. I've already started a layout, but will have to unassemble it because I'm moving back to the South next year. I am modeling the Kansas City Southern in central Louisiana in the '50s (my grandfather worked for the KCS during this time). Therefore, these kits are perfect for my layout. Following is a picture of what I have done so far. I know we are not supposed to post pictures of non-SW models, but I want to give you a sense of what I have accomplished without any help. Now, I can go to the next level with your help and be even better.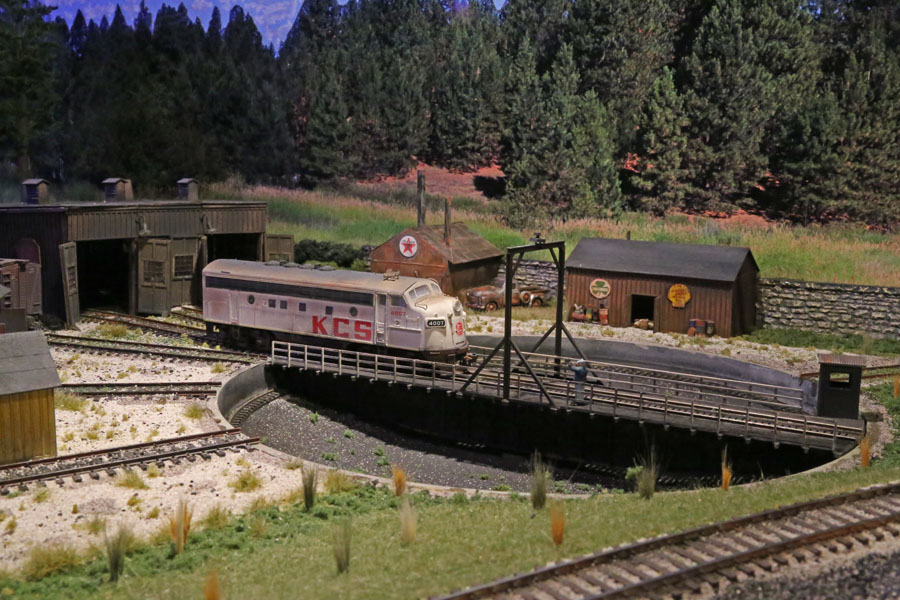 I've carefully read over the start of Brett's instructions (they are really good!!) and you will see by the next picture that I have done the necessary preparations.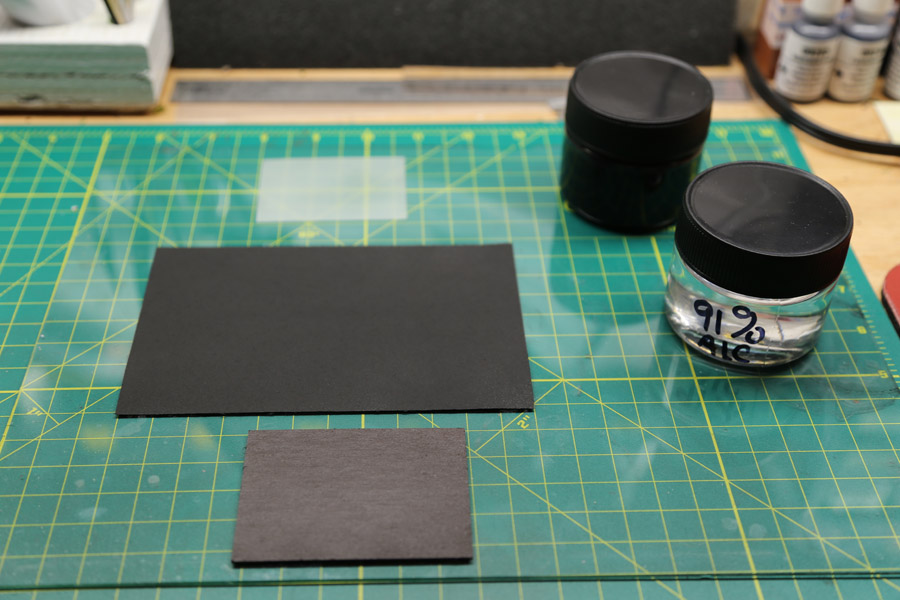 As I continue my build, I will post pictures and ask for your help and critiques. Since this is my first kit, I will probably stick to the directions and not venture too far. Also, with regard to the staining of the wood, I plan to use Brett's new style approach since I don't have any Polly Scale paints.
Please wish me luck. Phil.
P.S. I'm still a working stiff, so my progress will probably be spotty.