The "Loco and Service Shops" Scratchbuilt in O Scale. Karl.A
Back when Brett and I were working on the HO scale "Loco and Service Shop" kit and pilot model.... (available now, kit
#208
http://sierrawestscalemodels.com/ckits/208/208.shtml
) I knew I wanted to build it in O Scale. The lines, the detail, the layout, everything about it was perfect in HO but it was just begged to be up-scaled.
As usually happens other things got in the way, I got side tracked by other projects, summer..... etc.
I finally got started on the project a few months ago and have made some progress. As things seem to be relatively quiet around here on the forum just now I figured I would post some updates of where I am on this build for the members here who might enjoy seeing it progress through to a completed diorama.
As always with my builds here on the forum please join in with any comments, ideas, criticisms, questions and just general input to the thread. It's always great to know that there is someone out there, following along.
I'm quite far along with many aspects of the build so the thread here will be playing catch up with me for a short while. This does not mean however that things are now 'set in stone'. I am always more than willing to redo a finished item if there can be a significant improvement, so, jump in and join in.
The HO kit..........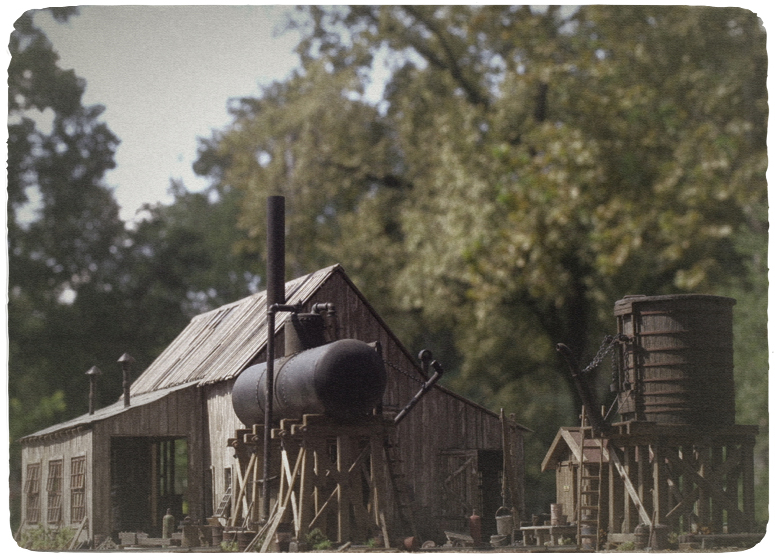 Karl.A