Introduction to the O Scale Water Tank and Handcar Maintenance Shed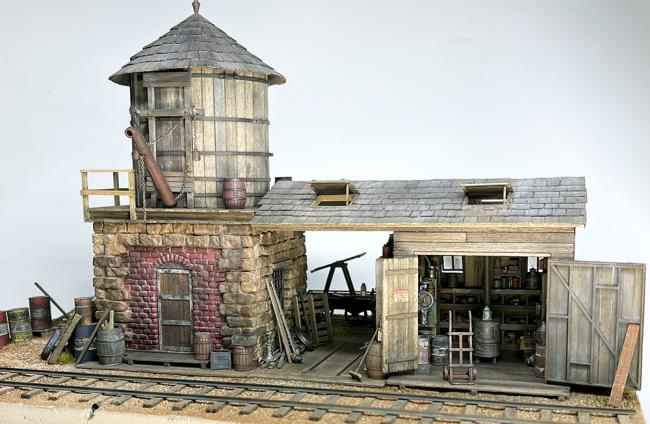 I am so excited to introduce you to the next SW O Scale kit. The Water Tank and Handcar Maintenance Shed will be available to order this week. Pricing and availability to follow. I finished up the pilot model today and wanted to share a few pics with the forum faithful. This is the first kit designed in the 3D Printing era and the detail level is just amazing. I am so pleased with all the great scene's and stories! More pics to follow over the next couple of days. I appreciate everyone's support and cannot wait to see what you do with this kit, there's just so much potential here!
The first "detail" pic I want to share is of the handcar! This is a 3D Printed version of the CHB handcar and is in the process of being re-decked and overhauled. Handcars played such an important role in the early railroads transporting crews, tools, lunches, and small supplies. They were cheap to operate and maintain and were very popular. A complete version of the CHB handcar will be made available separately for those who wish to add a second handcar in the open shed.