Hi everyone,
This weekend I started working on E.J. Whiley. It's been a little while since I've built one of Brett's kits and even longer since I've done a build thread. For this one I'm sticking close to Brett's color scheme only a little bit more subdued.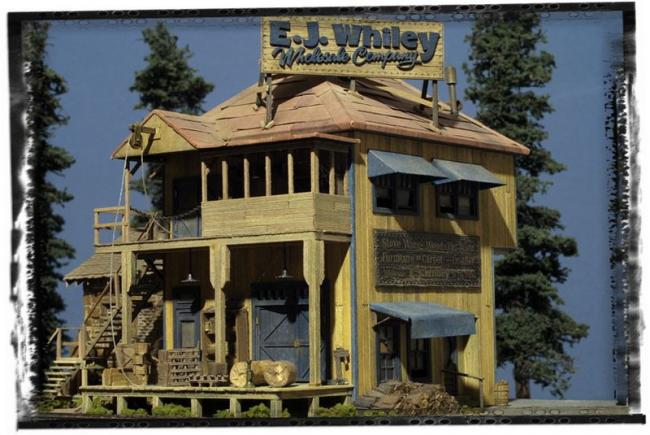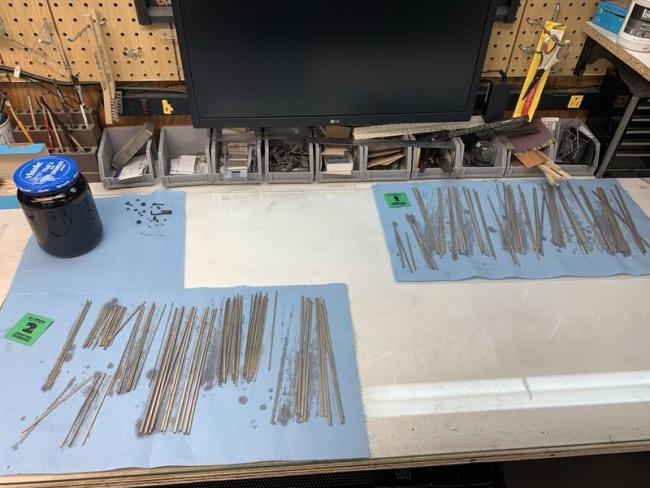 I grained and stained all the wood. For this build I stuck with plain old A&I for all the boards instead of chalk and alcohol.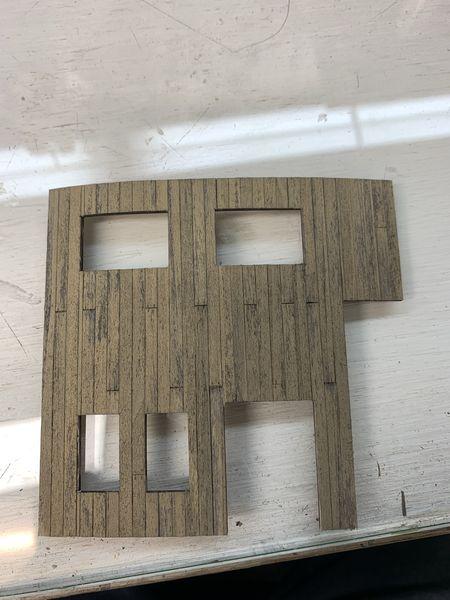 The assembly method for this kit is the same as most of Brett's, board on board over a laser cut cardstock sheet. I painted all the wood with Apple Barrel Khaki using the wet brushing method. It always feels like it will take a long time to do the board on board but I covered all the walls in about 90 minutes.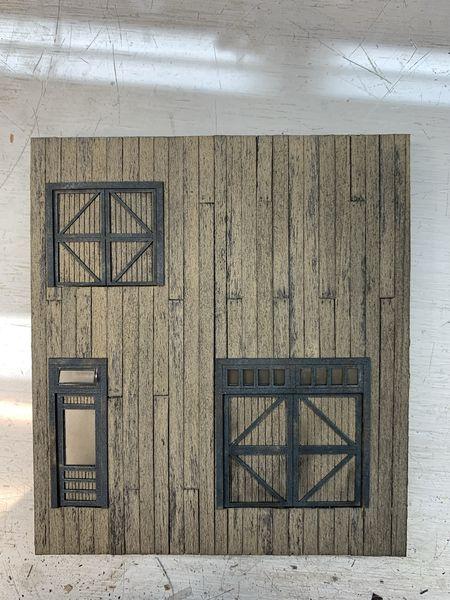 I assembled, painted and installed the windows and doors. The windows, doors and trim are all painted with AK Interactive Anthracite. I applied the paint to the doors and windows with a torn makeup sponge.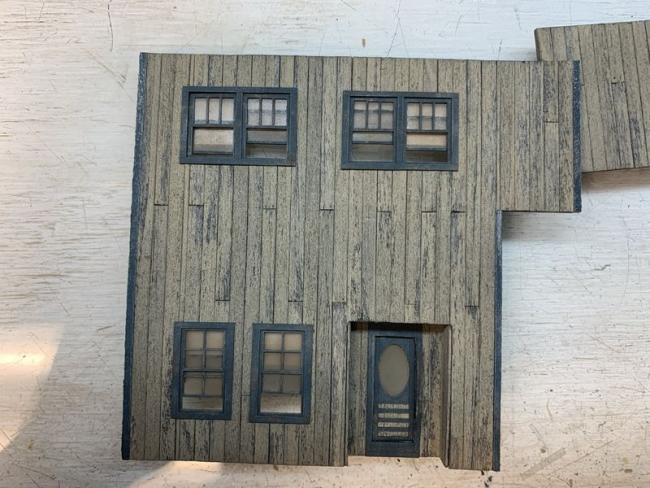 One of the other walls assembled with the corner trim.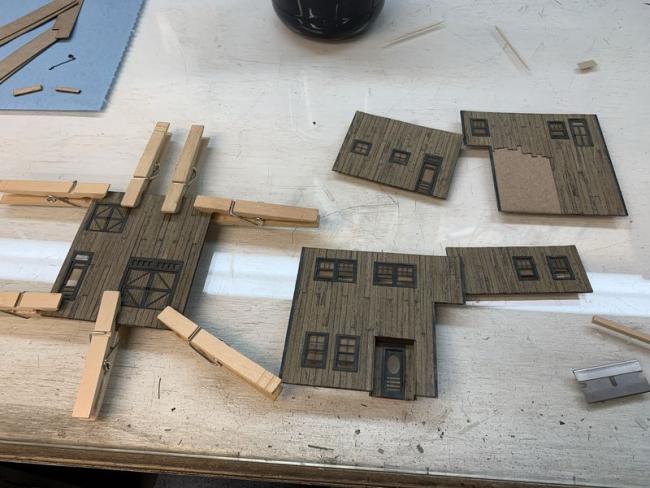 All the walls are assembled minus any details and some additional weathering. I did 2 washes of A&I over the siding to darken it a bit and it caused some warping, so I had to add a bit of bracing to straighten it out.
That's what I have so far, next will be some more wall detailing and then gluing them together.