https://www.ultimation.ca
In 2019 a new tool came to my attention, the Ultimation Sander. Several customers of mine had purchased one and were very happy with their new sander. That really piqued my curiosity. Then I received a phone call from an old friend, Al Collins. Al started Mt. Albert Scale Lumber Company back in the 1990's and was one of my original suppliers when I founded SierraWest. We go back a long way. Al has always been focused first and foremost on quality in everything he has done. Al told me he was responsible for the sander! He asked if I would review the Ultimation Sander and I immediately said yes! About a week later a very heavy, well-packaged box arrived from Canada. I love the fact that the sander is manufactured in Canada.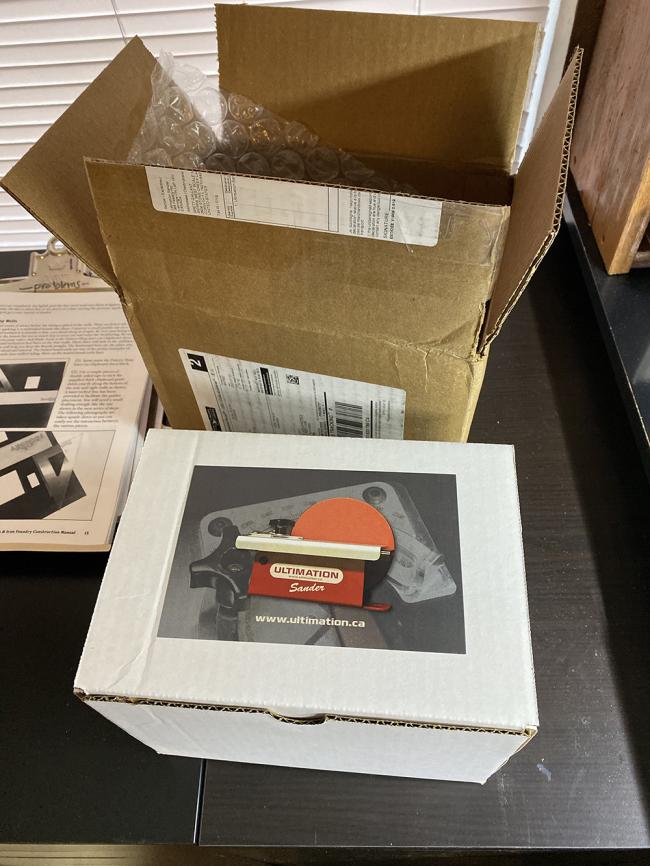 After reversing the crank arm it was ready to use. This is an extremely well-made modeling tool, machined to exacting standards and super tight tolerances. The quality is evident before even using it. It feels great, and is small enough to fit on a crowded workbench.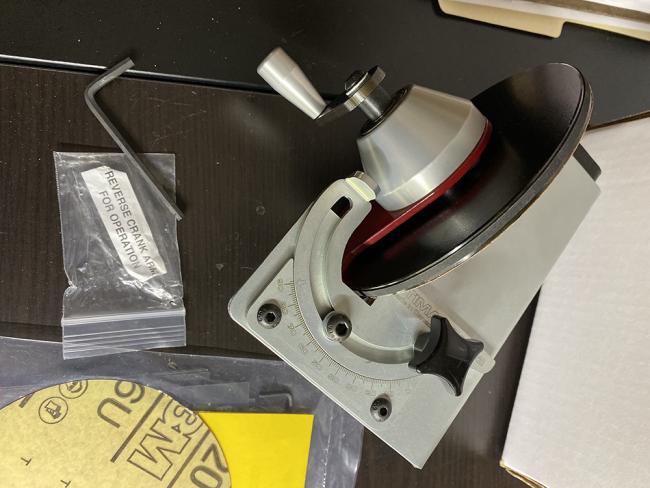 The Ultimation Sander is a joy to use. It performs one task better than any tool I have ever used. Squaring stripwood ends is an extremely important process in the modeling workflow. The fence is simple to adjust allowing you to precision sand any angle desired, just use a drafting triangle to insure a perfect 90 degree sanding angle. (Or adjust to any angle needed.)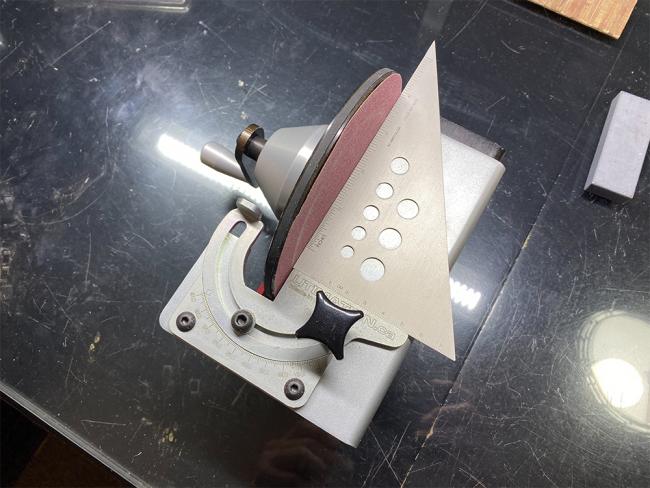 It is simple to use and uses easily obtained 5inch self-adhesive sanding discs. Al recommends 120 grit. The main disc is rubber edged for fingertip control, the table moves lengthwise to prolong disc life, it also moves sideways to fine tune the gap between the table and disc, and the entire sander can be bolted or clamped down to your workbench.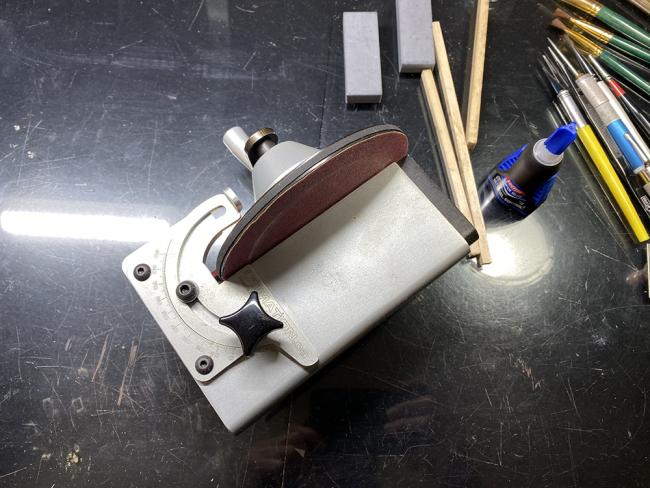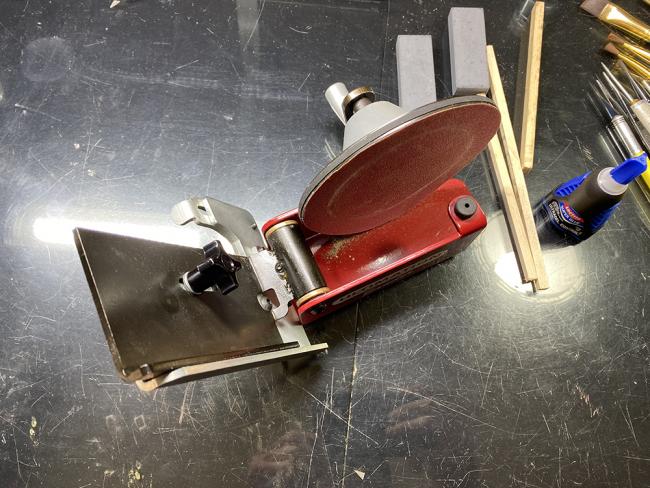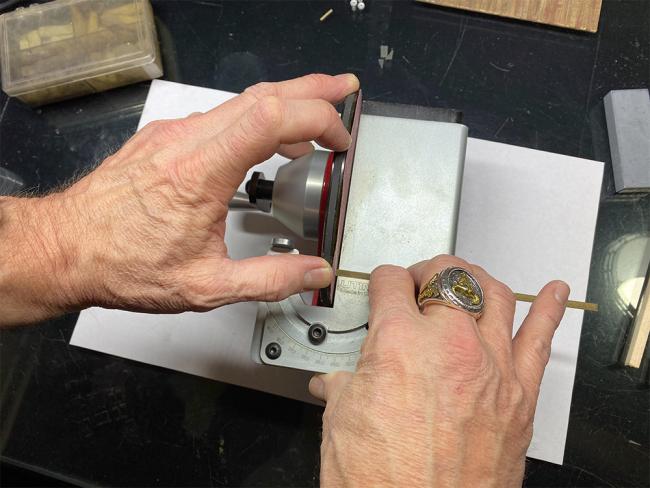 I am very happy with the Ultimation Sander and it has quickly become an indispensable tool in my workbench. I highly recommend it. Al has informed me he is working on accessories to the sander and I am eager to see what he comes up with next!