Following much procrastination, I call it detail planning, I am kicking off the Dr. Grunge Advanced Wood Clinic. It was suggested that I contribute to this clinic, as I would not have been so presumptuous to have started this on my own. There are so many wonderful modelers here on the forum that I am humbled to be able to "knock elbows" with you guys and talk some shop.
First and foremost, and please remember, the techniques and methods are not "how to do it", but rather just "how I do it". We are all unique in how we go about detailing stripwood. There is no right or wrong, success or failure, however, to achieve a desired result there are some guidelines.
I cannot over emphasize the contribution Brett has made to this hobby and to the "science" of detailing stripwood. If I don't have anything else, I have enthusiasm! I studied Brett's manuals and his methods for detailing stripwood and came to the realization early on that if I could, in my mind, master the art of detailing the wood I would be well on my way to achieving the results I envisioned. Brett instilled in me the concept that the coloring, detailing, and general care of the stripwood is the single, most important, factor to a realistic and quality model. I took this to heart and spend more time and get more enjoyment out of working with wood than anything else. It lays the foundation to the character and story your model will betray.
I stated "Advanced Wood Clinic" which I believe warrants some clarification. Brett provides comprehensive instructions for detailing stripwood in two main formats:
1. The manuals included in each and every SWSM kit. My advice is study these manuals carefully. They are tried and true methods and if followed will result in a superior, beautifully detailed structure.
2. The Craftsman Kit University, accessible from the SWSM Home Page. Go to Online Clinics and then select
"Adding Texture and Details to Stripwood". This is an excellent tutorial that compliments the manual instructions. This tutorial is supported by the video link "Adding Details to Stripwood".
With this plethora of detailed information Brett provides on detailing and finishing stripwood, it begs the question; why have the clinic presented here?
Brett lays the foundation for quality, highly detailed, stripwood in the above tutorials. However, the modeler will develop his or her own variations, techniques, and styles. This clinic will explore what I like to do with my wood and how I achieve the results that you've may have seen here on the forum. We are attempting to do in an afternoon what nature and the elements take years to do. So, if we are able to achieve this type of weathering and detail in a short time...that's some powerful stuff and creates a structure full of character and realism. So off we go...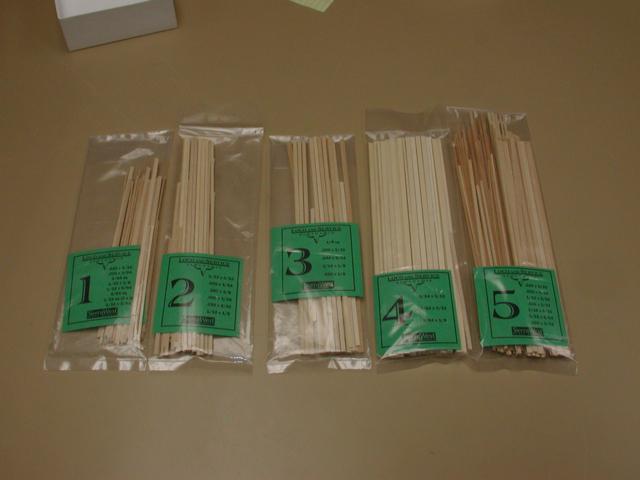 This is our first glimpse of our beloved SierraWest Scale Models stripwood. This gathering happens to be from the Loco and Service Shops kit. Brett carefully packages and sorts the stripwood and seals them in individual labeled bags. In my experience his wood is always of high quality, details beautifully, and is sorted and packaged for ease of use and assembly.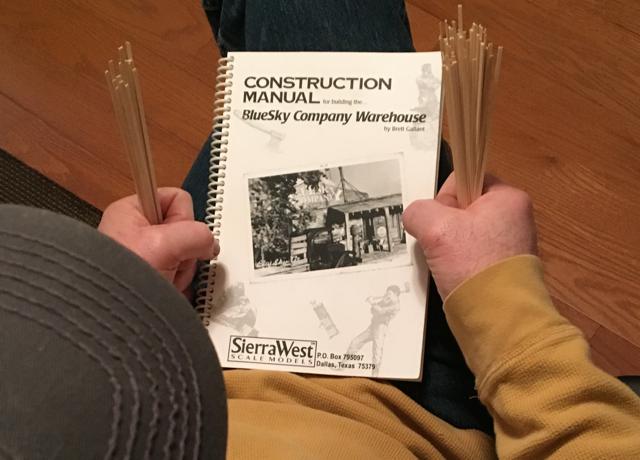 So...grab a fist full and lets grain and stain some wood!
Is that a BlueSky Company Warehouse manual?...more on that later.