logging and tractor repair shed
i've got a side project going on and it's "dead in the water" (pun intended) while i wait for a tamiya color that must be on back order everywhere on the planet. it's the necessary third color to blend the sea water on my uss long beach model. as it is right now it's pretty gaudy: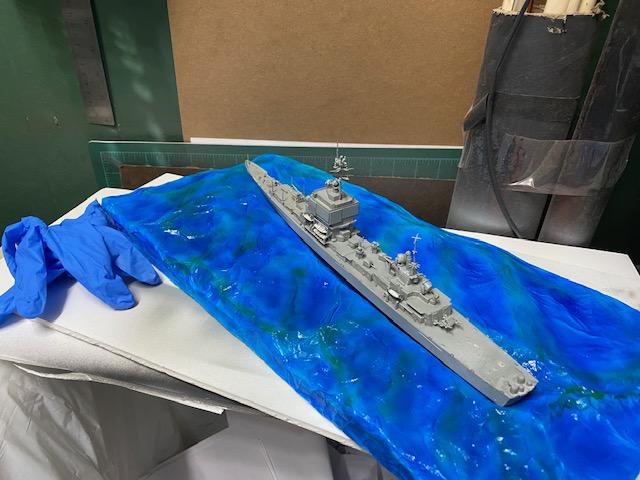 but i've already decided that i'm going to use this base: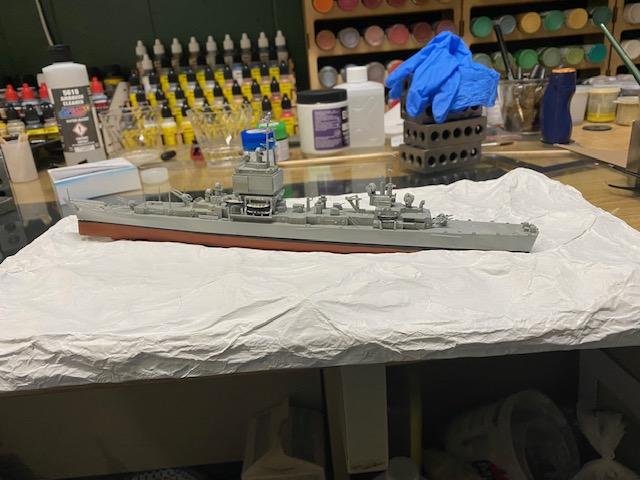 anyway, the paint will be here on april 15 so i thought in the meantime i'd start on this great kit. this one has some incredible castings and i'm looking forward to digging into to it. so far all i've done is mix up a big 20 oz batch of stain and start soaking the strip wood.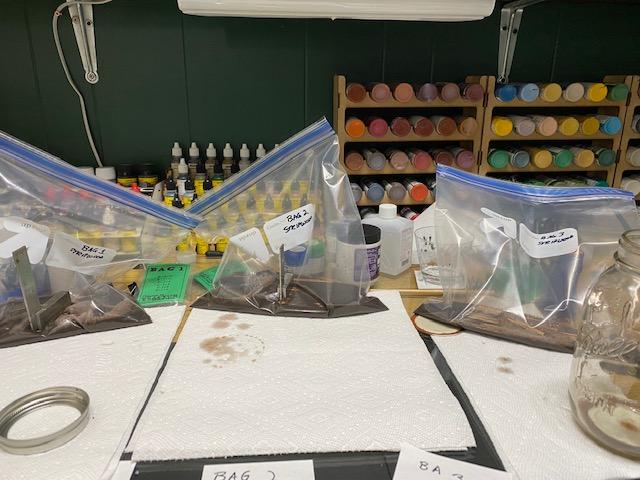 i put em in the bags at 7 pm sunday. tomorrow morning at 7 i'll take about a third of them out of the stain and lay em out on the paper towel. i'll take another third out at 1 pm and the rest out at 7. who knows where i'll end up going from there.