Greetings from Everett, WA
I'm a new member of the forum from Everett, WA USA, where I live with my lovely wife. I'm a software engineer. I've been modeling since I was about 8 years old. I remember back then that I always wanted that famous craftsman kit advertised around Christmas every year in Model Railroad Craftsman magazine, but my parents never had enough for the $36.95 or higher price tag. So, I tried copying the kit with cardboard and wood, but I never came close. Later as I grew up, I got much better at it and have since put together many a craftsman kits. I even created my own for a while: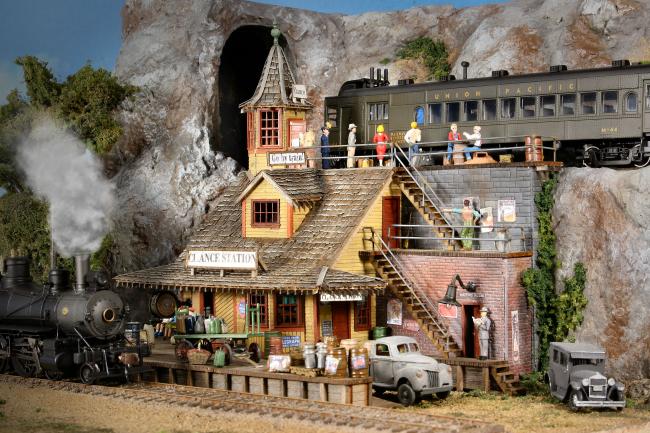 I have quite a collection of unbuilt Sierra West kits that I hope to get to eventually. Here are some photos of my work on Brett's fantastic logging cars from a number of years back. I posted photos of these after I finished them and someone contacted me and purchased the lot of them.
I'm glad to be a part of your forum and I hope I can contribute something to the discussions. Thanks!