So, my trees. In fact it's all very simple, it only takes a LOT of time. The proces is easy. I start with some branches , roots from the boxwood shrub. I am sure in the US you will have similar stuff growing..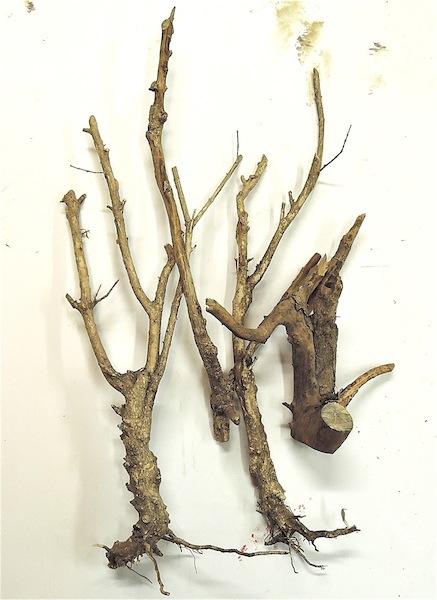 Then I compile them by glueing selected small branches , which will be eventually the largest on the scale tree, into the trunk. Also selected in function where I will "plant" this future tree.
The smaller branches and twigs are brass wire from electric cables. Starting with about 40 very fine ones together, I twist, divide twist, divide and so on. Soldering each divided part to prevent it from unwinding again.
And this for hours and hours and.... until you are satisfied with the result.
Later all these prefabricated brass branches will be inserted in the trunk and in the bigger box ones. Covering the seems with glue and sanding dust.
Then a base coat of nitro cellulose paint is sprayed on. As a primer for the brass.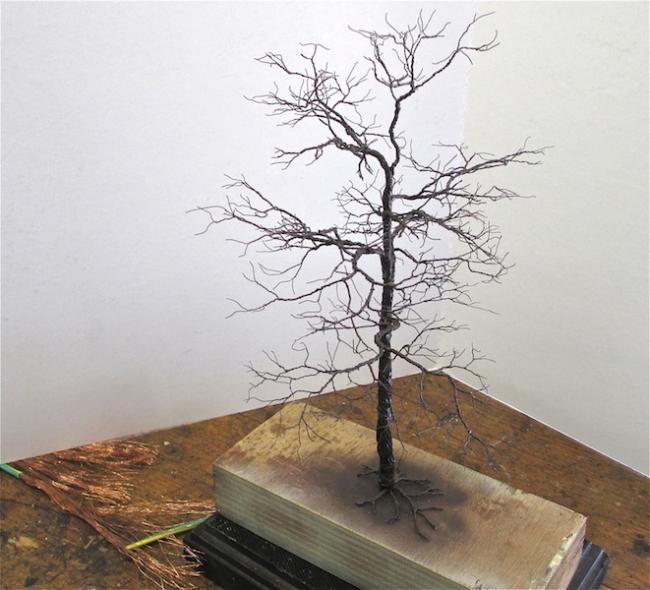 Then it's just a matter of bending, and shaping the branches into a natural position. Then painting, sprinkling sawdust , and repainting the tree.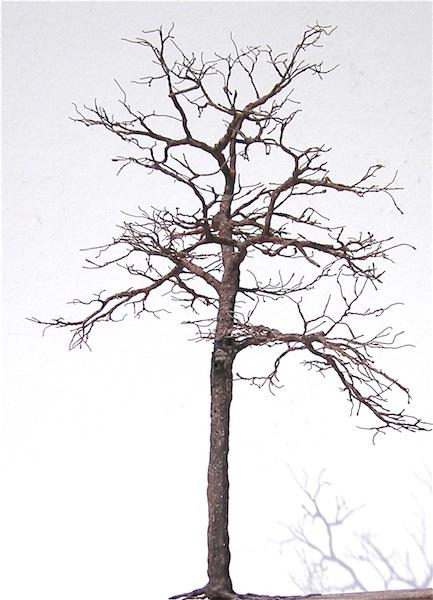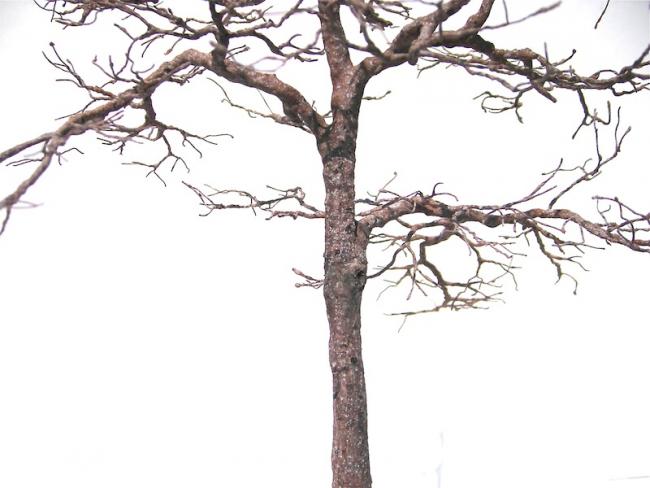 Then adding leaves. Sometimes I use flocking nets, sometimes I glue on small pieces of foam or leaves one by one. I don't like the technique of spraying the tree with glue and then sprinkle on scatter, leaves or whatever. Everything gets covered which can not be the intension.
But this takes a lot of time aswel.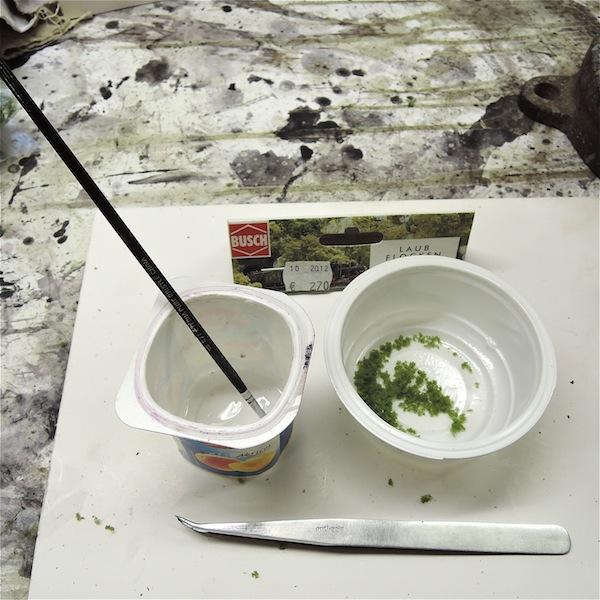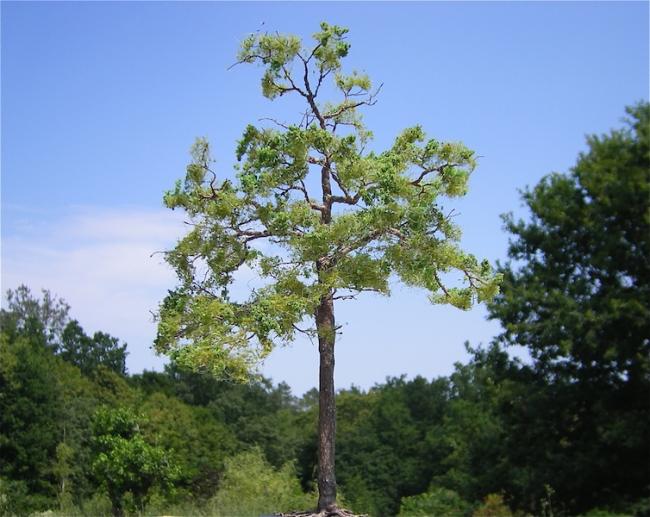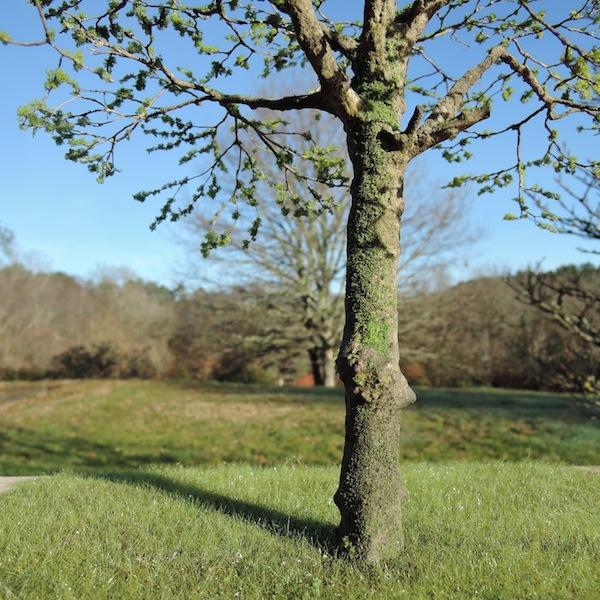 And when I do have branches left over, I just chop them into firewood...