As most of you old timers know, I can't seem to stay in one place for very long. Well, I finally built my retirement home in Georgetown, Texas (just north of Austin), so I'm hoping to stay put for quite some time and build a logging/sawmill free lance layout which will feature many of the Sierra West Kits. In this thread, I will be building the Deer Creek Mine and also posting progress shots of my new layout. I hope you enjoy the journey and as always, I appreciate your comments and critiques.
My "train room" is an upstairs room with a dormer. It's not very large, but the space created by the dormer allowed me to place a killer work area and a staging area. Let's start with my proposed layout which is below.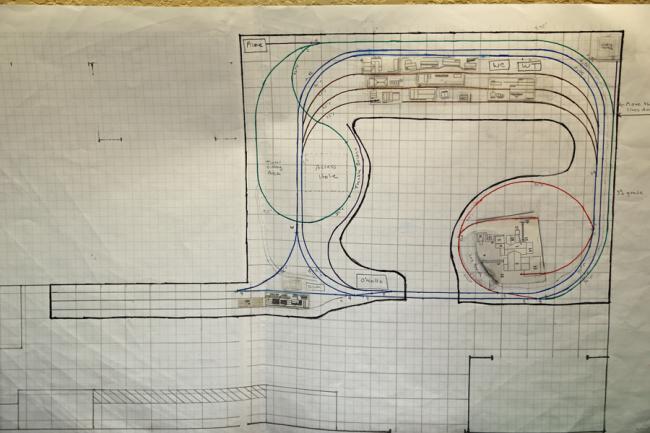 The proposed bench work will be L-girder and I will have a drop-down bridge to access the middle. I'm too old to go under a "duck under."
When I was designing the room I thought about putting regular kitchen cabinets in, but 24" was just too big. I found a local company who manufactures garage cabinets and could make any size I needed, so I requested 18" depths for the bottom cabinets and designed a second work center so I didn't have to disturb by Sierra West building station that you will see next. I think the cabinets look great and I adorned them with local railroad signs, and yes, the picture you see is Bill, Ken and me in Boston.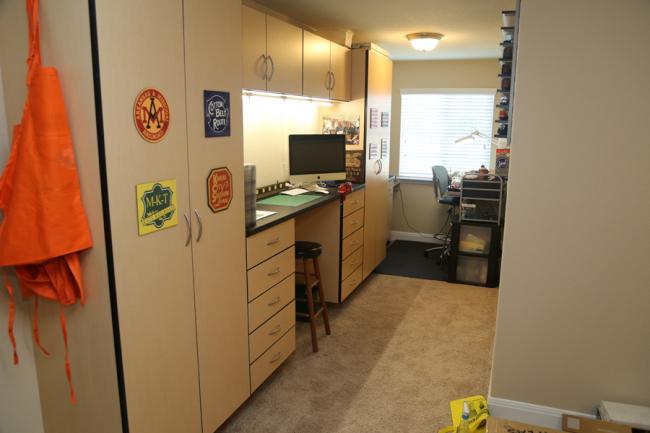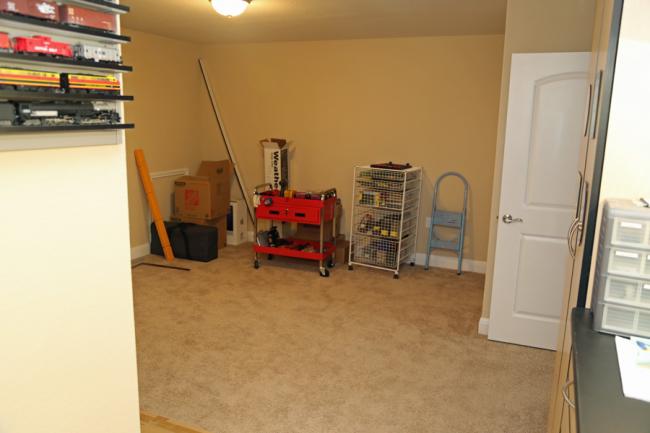 The designer of the cabinets also had a great idea for locomotive and rolling stock storage by the use of a slat wall. We found slat wall brackets that could support small shelves and he made two cuts in the shelves for the wheels. It really turned out great. The staging yard will be right below the shelves for easy on and off.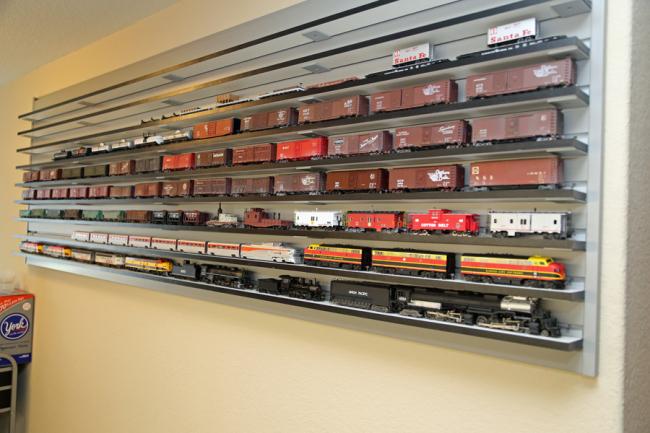 As I mentioned, I have a separate "Sierra West" building station which features a Dick Blick workbench that has a glass top. It's a great space for building Sierra West kits. BTW, my chalks are in the side drawer.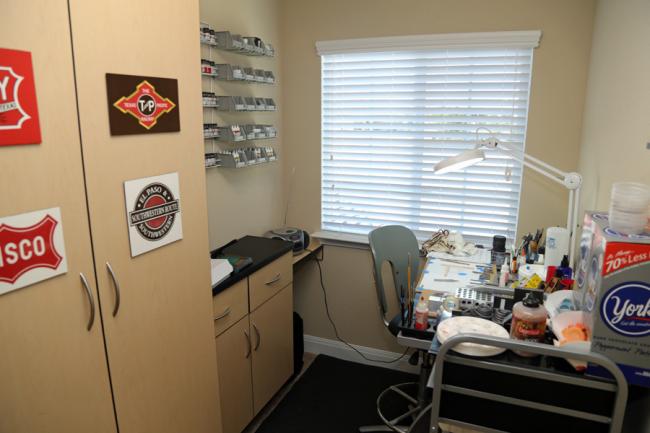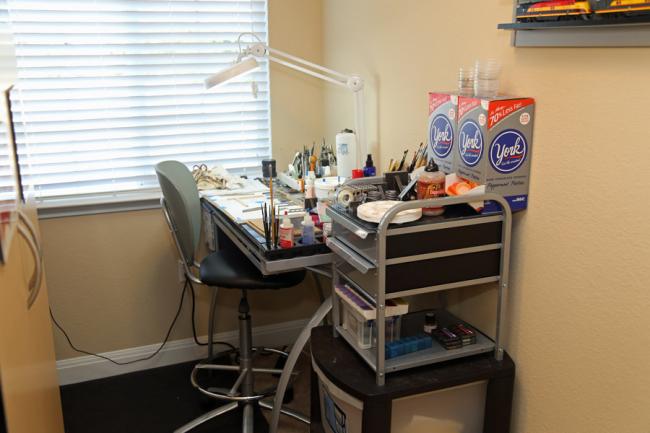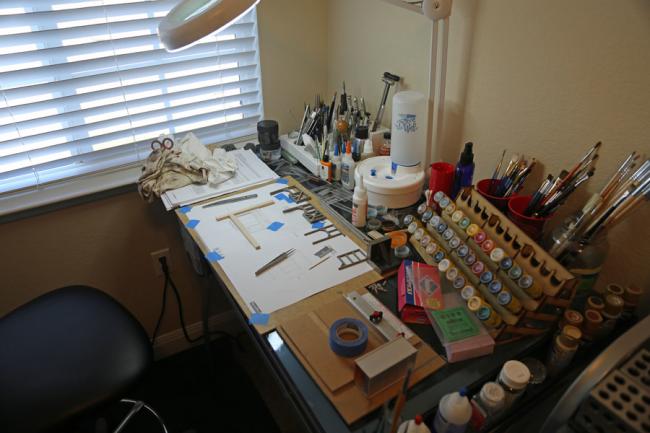 Now, let's get to the Deer Creek Mine. The directions are great, but I'm also following Bill's great build of the same kit. Between the two, I can't go wrong. As for the wood, I decided to go with a more grey, old look. Please ignore the fuzzies. They will be gone when finalize the tipple.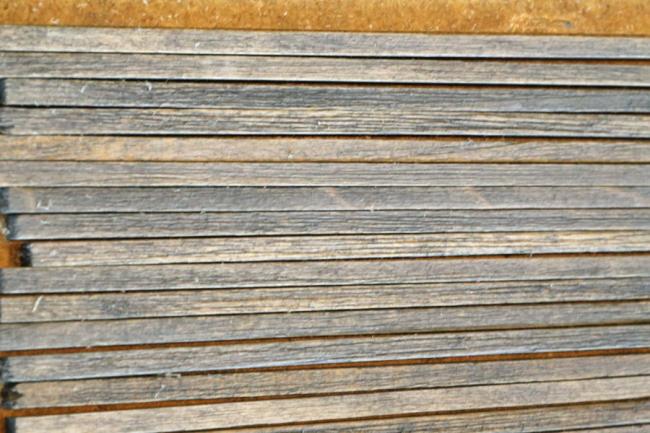 As you know, the first step is to build the tipple bents and it couldn't be easier with Brett's acrylic jigs. One word of caution. The jigs are very fragile and you can break them pretty easily. I did. However, nothing that a little CA couldn't cure.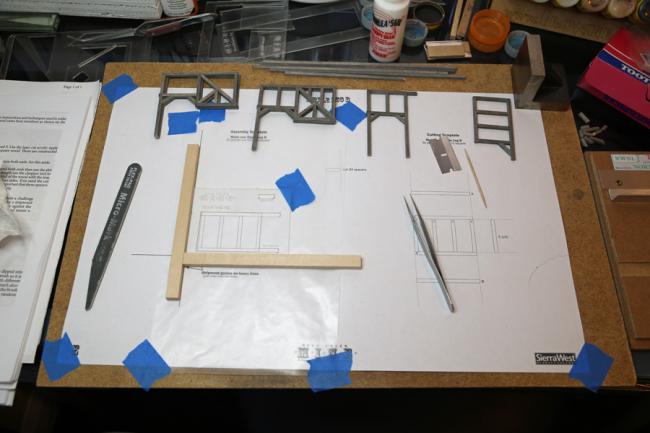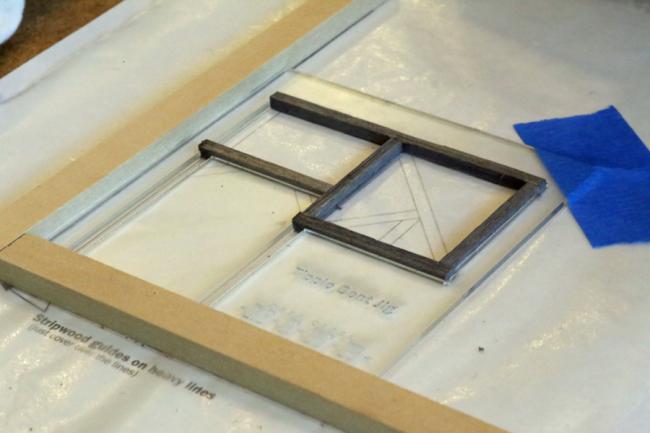 That's all for now. This is going to be a slow build since I'm building the layout at the same time. I will post progress on both fronts from time to time.
Phil