MY LOGGING CAMP ESSENTIALS
I have been working diligently lately on the Logging Camp Essentials kit to fill out my sawmill and logging camp area on my layout. Here are a bunch of progress photo's on the basic buildings that I have so far completed. I still have to add all the details to the structures and the location of the buildings will be different from the kit suggestion.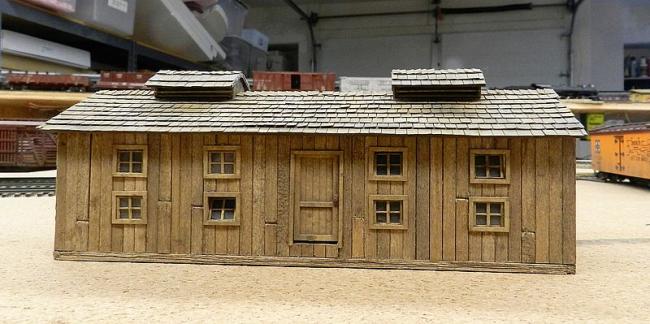 Bunk house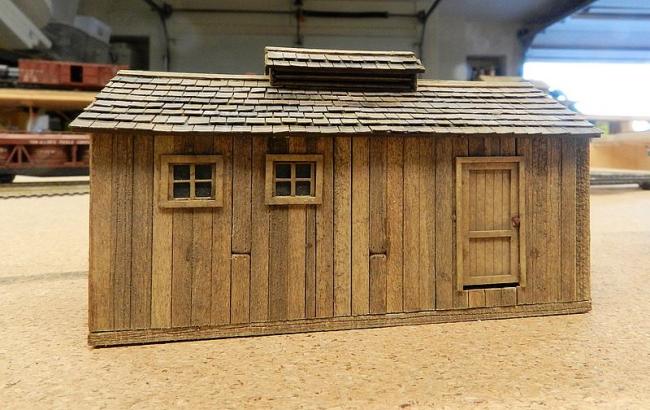 Shower and Latrine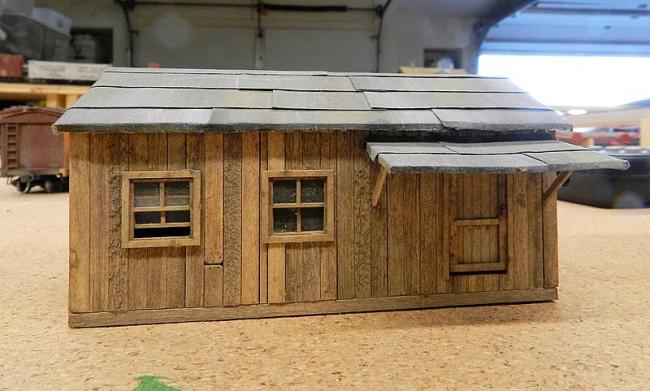 Cook House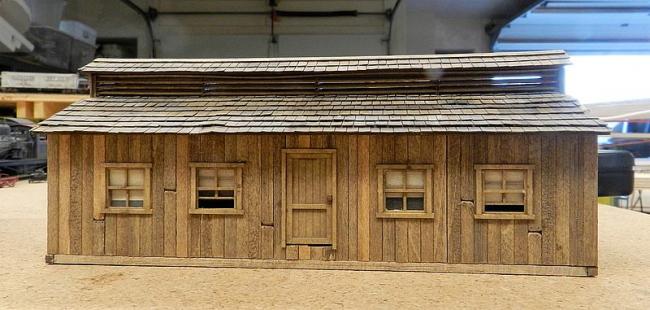 Another Bunk House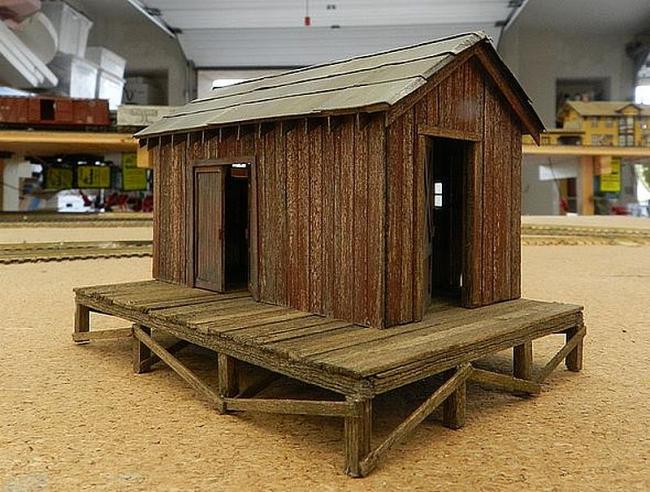 Tool Shed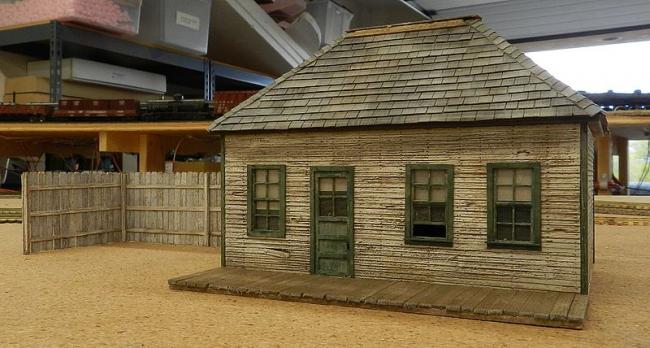 Fuel Depot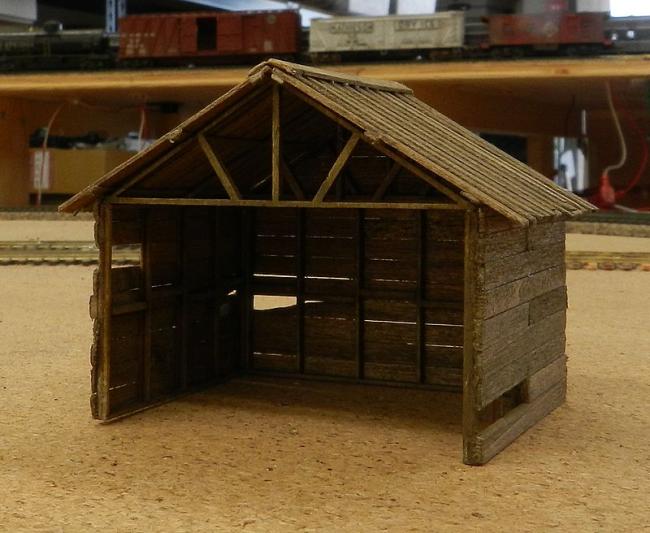 Rigging Shed
I am currently working on the Railroad Station included in the kit. I am not sure where I will locate it. I think that it is to large for my logging Camp.