I stumbled onto an easy technique you might want to try that will add some depth and variety to the "junk" in your garbage and trash can castings.
If you follow the SW manual, a lot of times it will call for you to "swirl" paint onto your glass work surface. After you finish painting, you're left with blobs of dried paint all over your glass: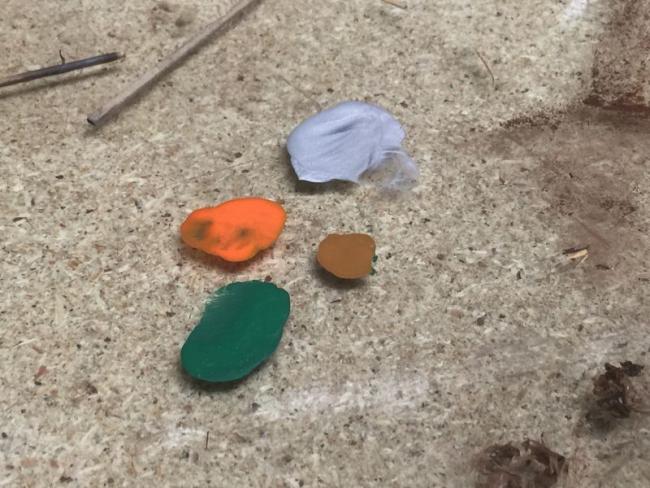 If you're like me, you clean this mess up with an old razor blade. Just scrape it and the dried paint peels and flakes right off. With acrylics (water soluble), even when dry, the paint blobs will still have a little flex to them--sort of a rubbery texture. Save this stuff: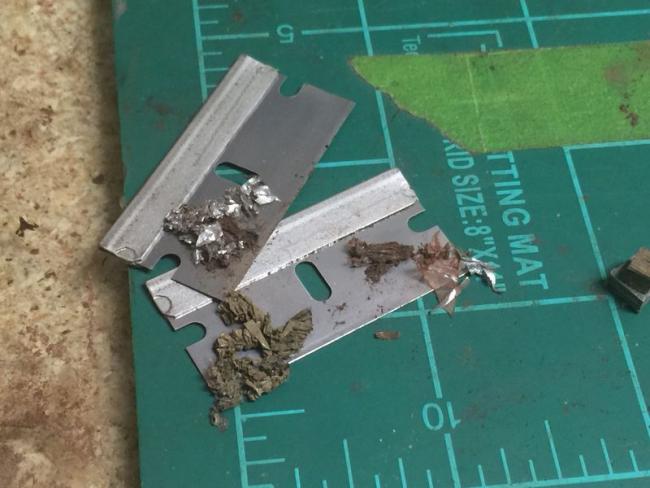 Add a little thinned out white glue to the interior of a garbage can casting, then apply the rubbery paint scrapings with a fine tweezers.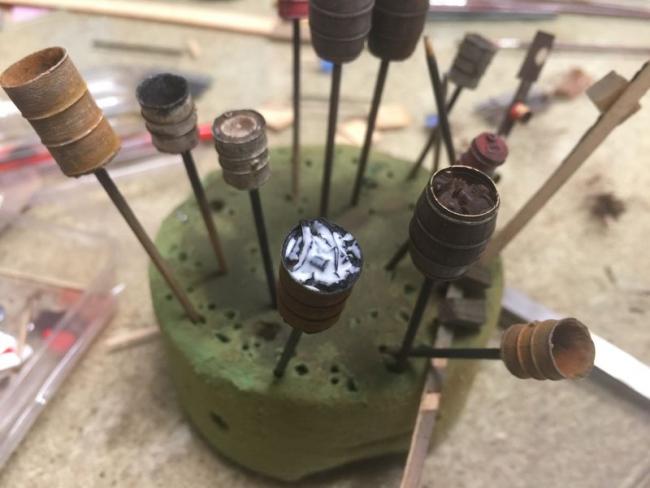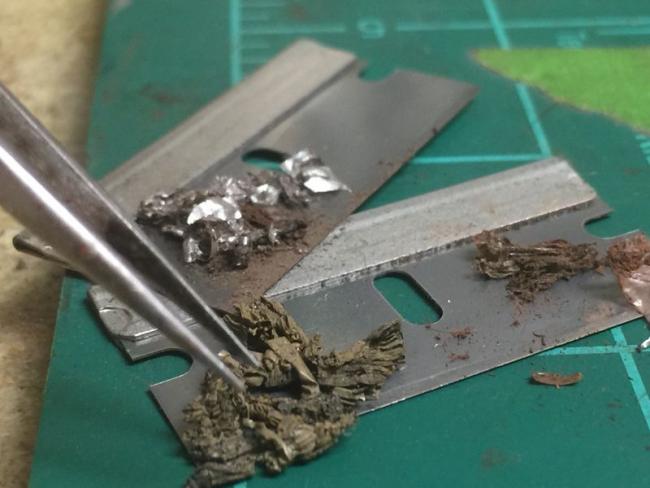 It's that simple! You'll get a ton of color variety and have a garbage can that's full of...garbage (not just pieces of stripwood)! Some things to keep in mind:
-Make sure the paint is dry.
-Keep the scrapings light and airy when adding them into the can. Don't compact them and crush a ton into the casting.
-As you continue to clean up your glass, scrape up dried chalk and mix that in with the paint scrapings. Really bright colors stand out and are too loud--even for garbage
-A little bit of dried metallic paint will look like scraps of metal.
-Longer pieces can be formed to look like an old rag hanging off the side of the can.
-Scrape up dried glue (white & CA) and chop it into fine particles. It looks like broken glass. (A small pile would look cool placed in front of a broom casting near a broken shop window or something).
Here's how mine turned out: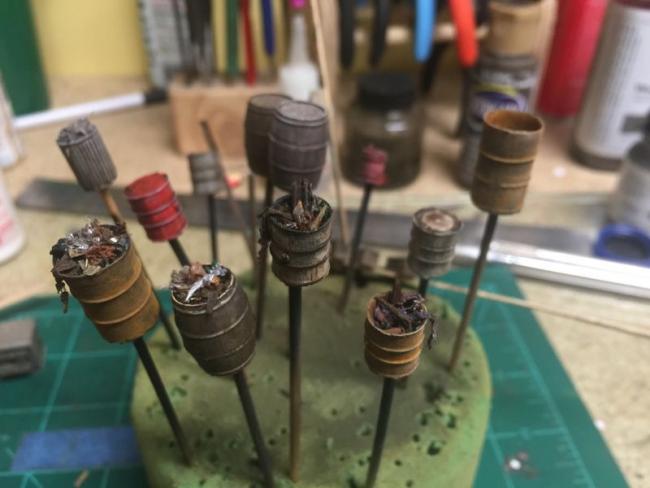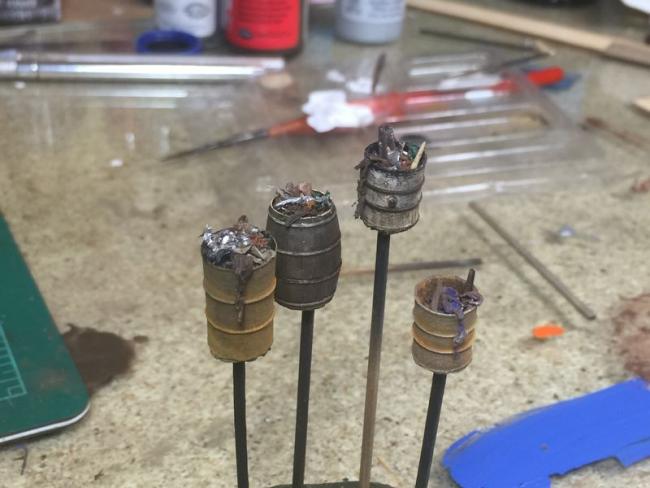 Have fun!
Post some pictures if you try this.