I'm sure you've seen or experienced those dreaded "white spots" when you blacken the white metal castings (usually in corners and creases of the tiniest details):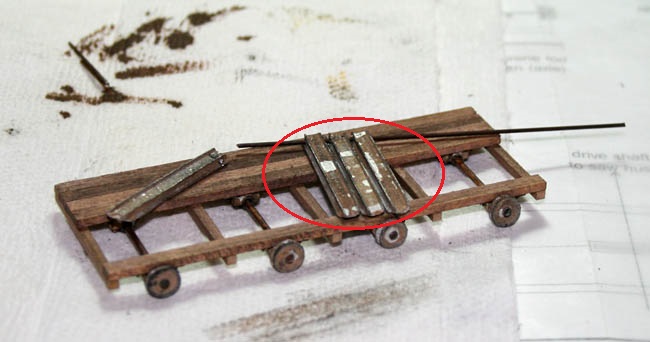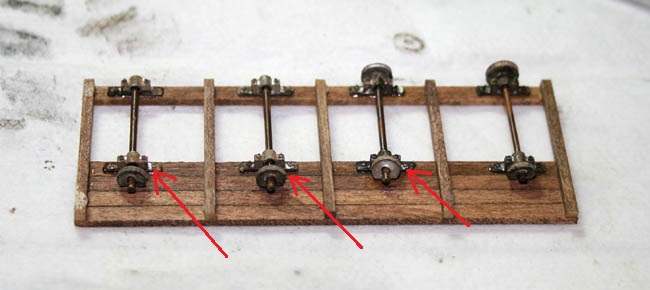 It seemed to me that the white spots were the result of a "surface tension" issue and the chemical was prevented from coming into contact with the metal--much like water & white glue balling up and not penetrating into ground cover without a wetting agent.
So (after testing my theory on a few individual castings) here's what I did.
I took a big batch of casting and dropped them into plain rubbing alcohol: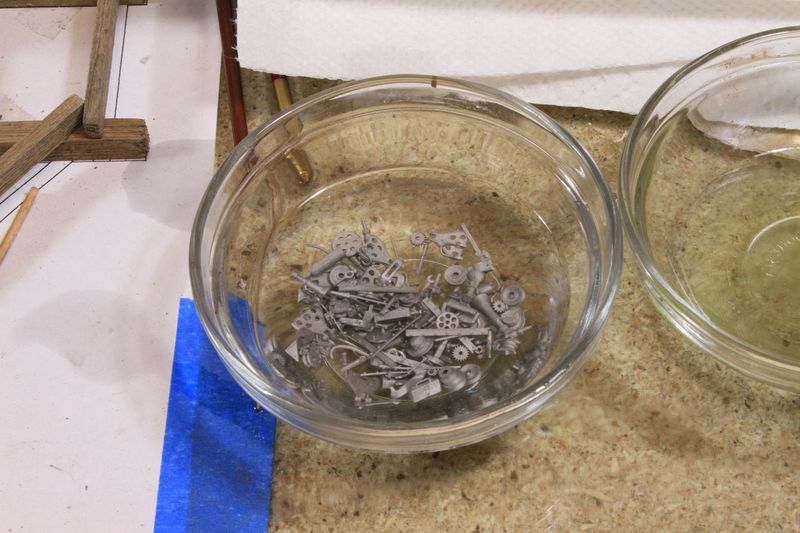 Drained off the alcohol and strained the parts with a paper towel: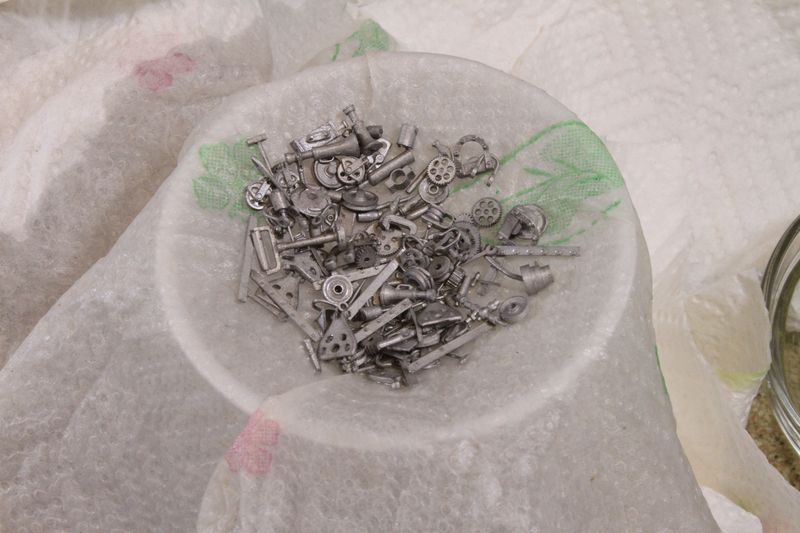 Dumped the castings directly into the blackening solution (Jax Pewter Black), swirled them around for 10 or 20 seconds, drained & strained, then got them immediately into a rinse of clean water: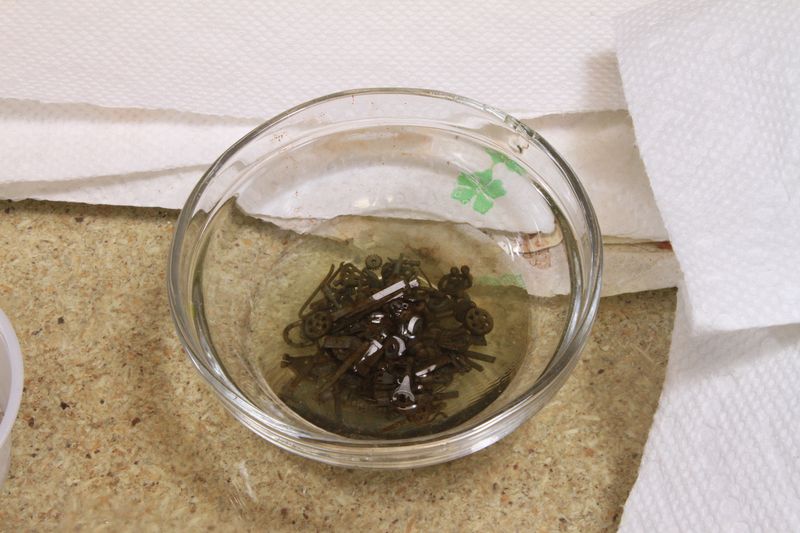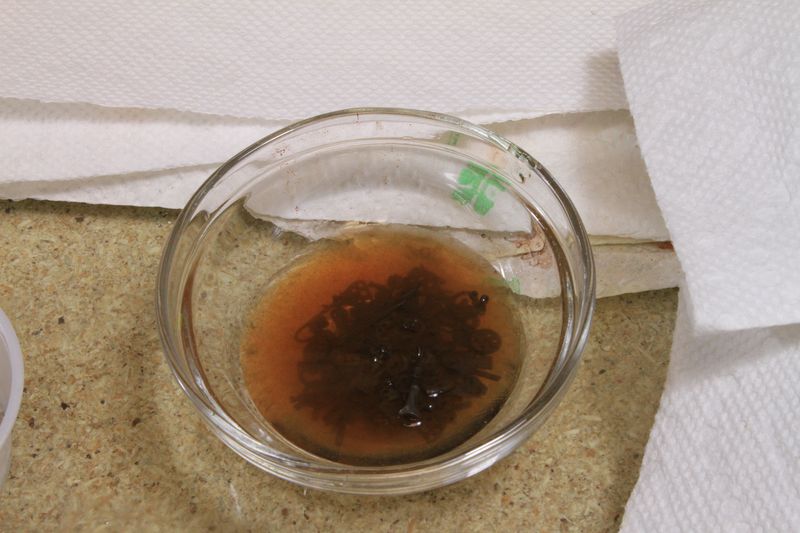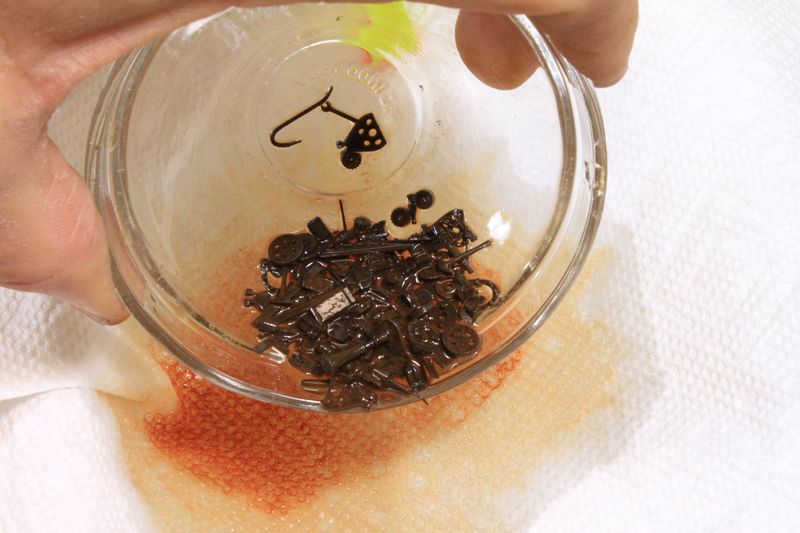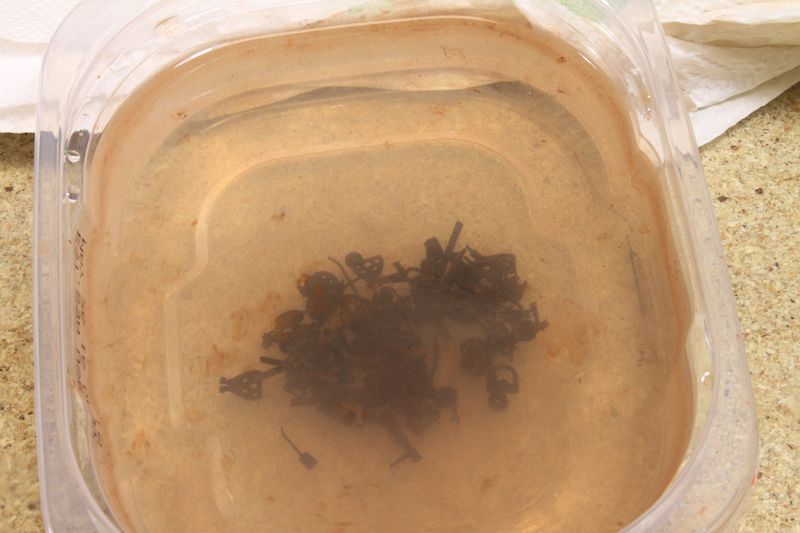 Finally, strained the castings out of the water and spread them out on a paper towel to dry: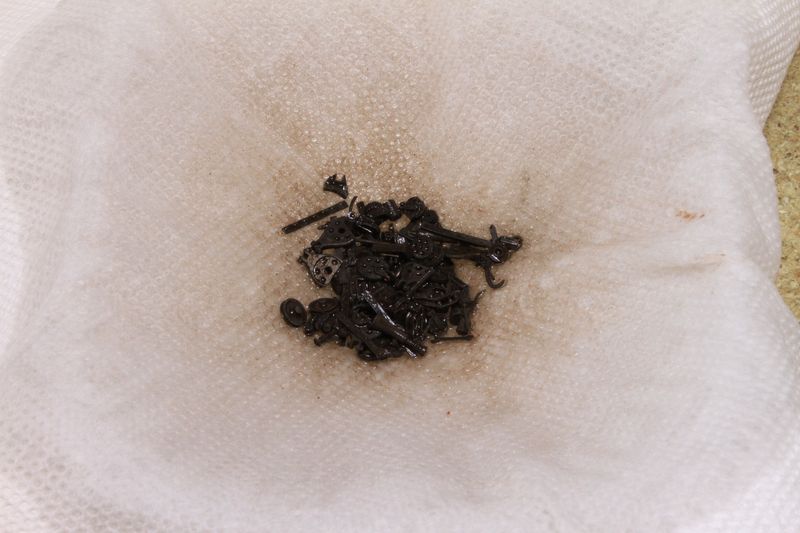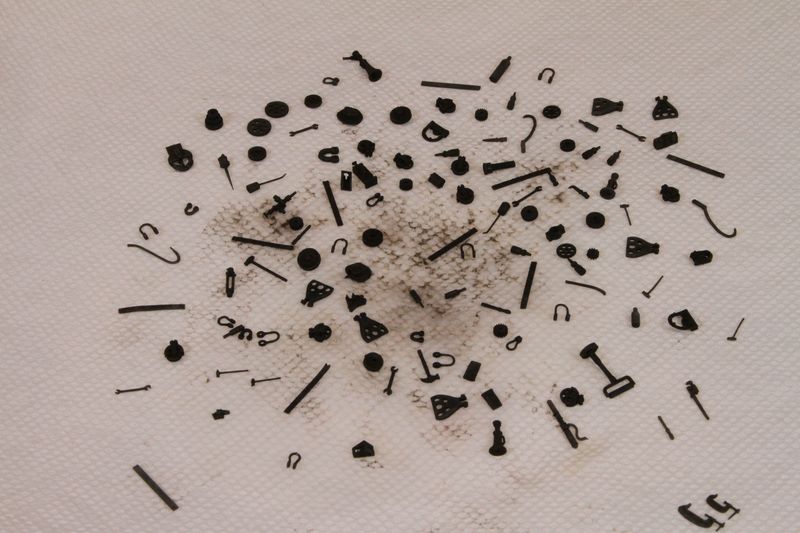 That's it!
In the past I would toss 4 or 5 castings into the blackening solution, scrub them with an old brush, pluck 'em out and rinse. Then check for white spots...re-dunk, scrub, rinse, etc... It'd take me an hour!!
Using an alcohol bath, it took me a total of 2 minutes to do almost the entire box of castings. All the pieces still require buffing and polishing, but the pre-soak in alcohol speeds up the process considerably. No scrubbing, no re-blackening, and none of those annoying white spots--not even in the teeth of small gears or the crevices of the most intricate pieces: