corrugated roof rust technique help
Hi guys I've been working my way around with the Rembrandt chalks and really feel that I'm failing miserably on the corrugated roofing to try to get a nice worn rusting look. I thought I'd come in and see if I could get some tips from you guys that utilize Bretts rembrandt wash technique.
The steps I took to getting to what I have here are I first primed the metal roofing with grey primer and let sit over nite. I then painted cut up and glued the sheets on the roof using canopy 560. I then gave a coat of 99% Alcohol mixed with waterproof India ink. I then applied the chalks one color at a time on the roof pulling them upward with the clear 99% alcohol. I'd wait and move onto another shade mostly experimenting The order in which I applied are from the top down in the photo.
I found by the time I was done the paint under the chalks was bubbling up more on one side of the roof then the other so I got my pencil wire scarper and pulled off the chalk and gave a fresh coat of polly rust ( not sure if it will stick to the bare metal or not but thought I'd try anyway.
Guys is there a proven sequence / technique to get a nice colored rusty corrugated roof?
Thanks in advance
Lynn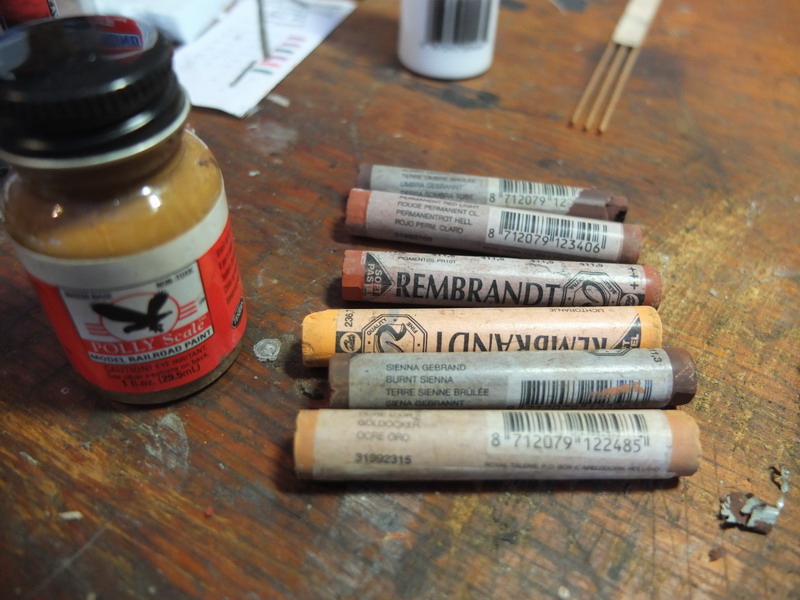 before chalks added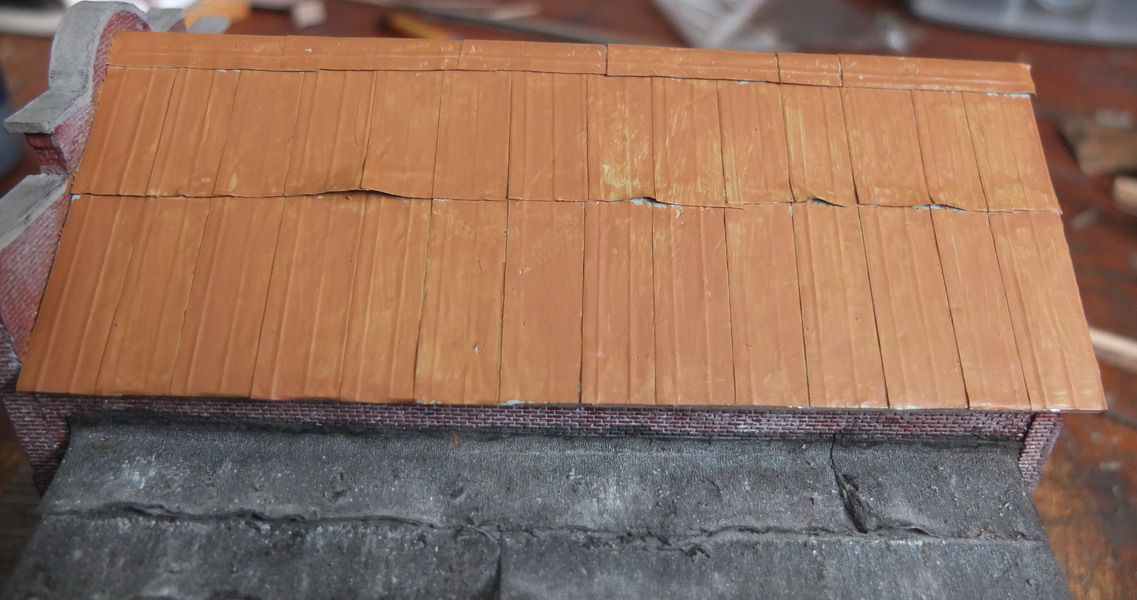 After chalks added