Green corrugated roof panels
For the metal roof sections on my O Scale saw mill, I wanted to try modeling the panels in green. All of my previous projects featured panels in shades of black or brown with different levels of rust and corrosion.
My inspiration came from a rollercoaster. "The Viper" is located in the Old West Territory at Six Flags Great America and it features a loading station with an awesome faded green metal roof.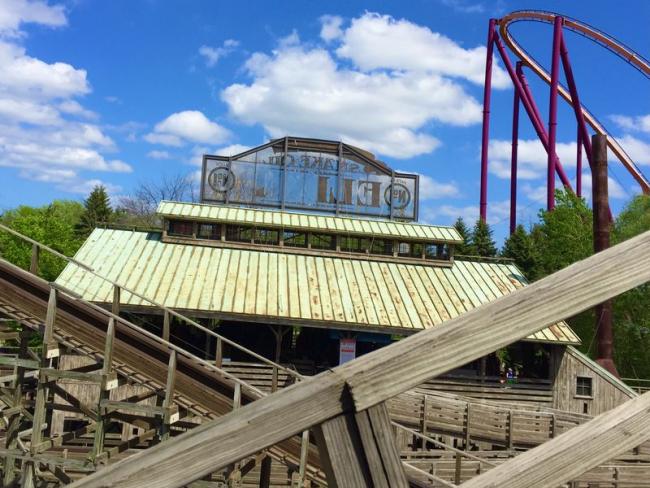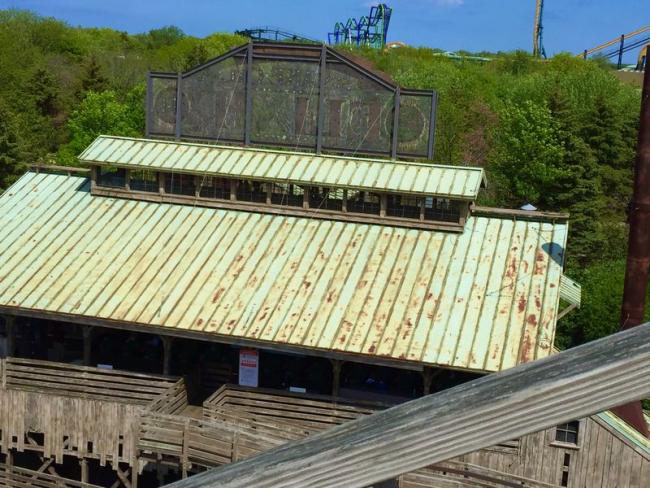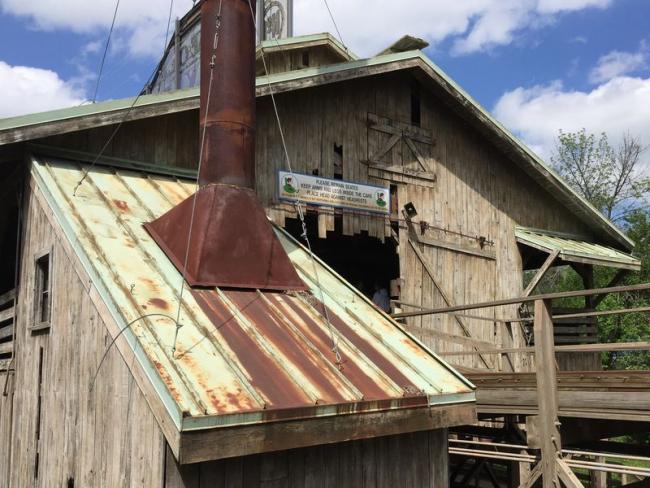 Rather than check for "1800's metal roofs" or figure out what types of metals turn green, I relyed on the research these artists did on this structure. If it's good enough for a theme park, it's good enough for me too!
With that setteled I had to address an intial question...how the heck do I get that faded green color?
The first step is to find a color that's aready close to the final shade I'm aiming for. It's easier to start there rather than choosing a "realistic" base green and fuss around with fading techniques hoping to get the panels to look bleached out. After trying a variety of greens (all of them too dark) I found one that came pretty close to my pictures: "Catalina Mist" from Krylon.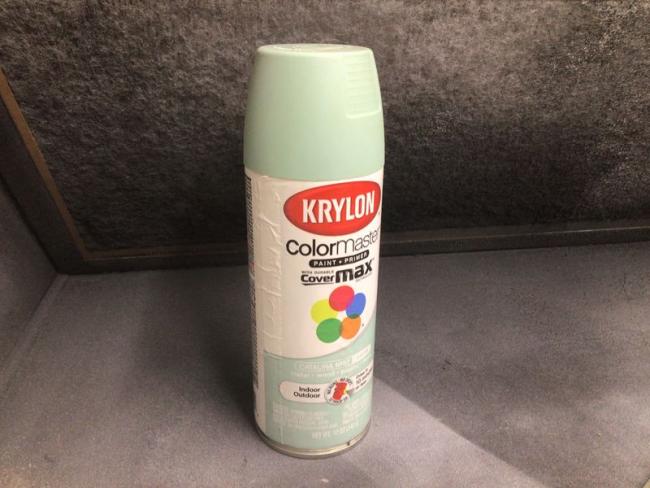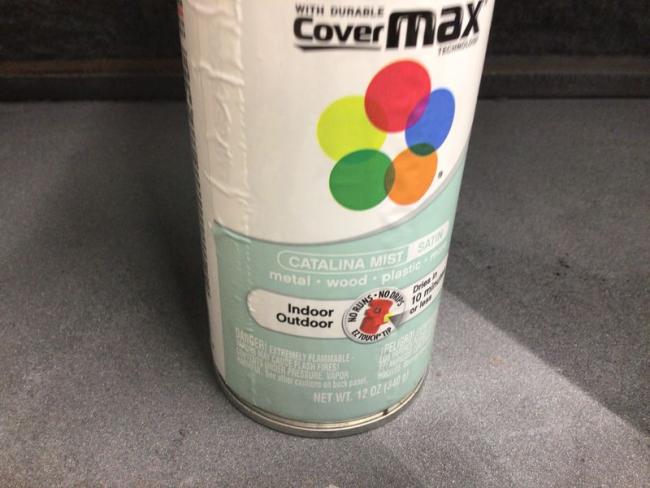 I needed about two or three dozen panels for the roof. After cutting them to size, I gave the pieces some light coats of paint. To add variety, some were painted only with the Catalina Mist. Others were primed first (flat black and dark flat gray), allowed to dry and then hit with layers of Catalina Mist.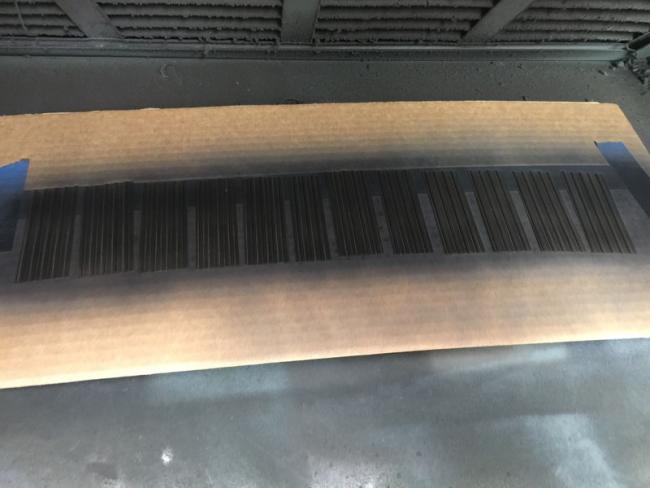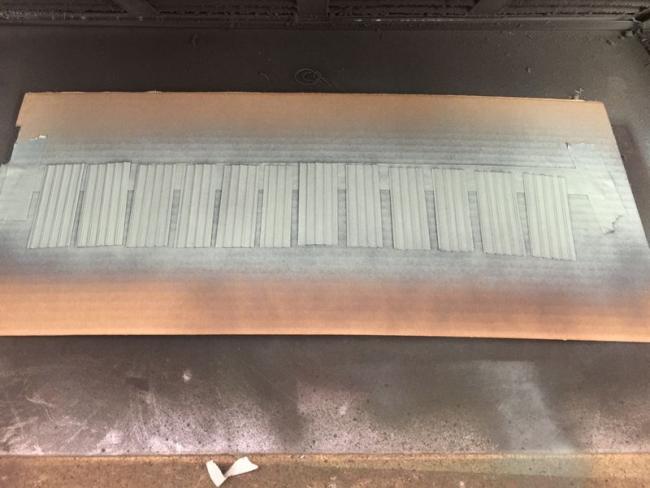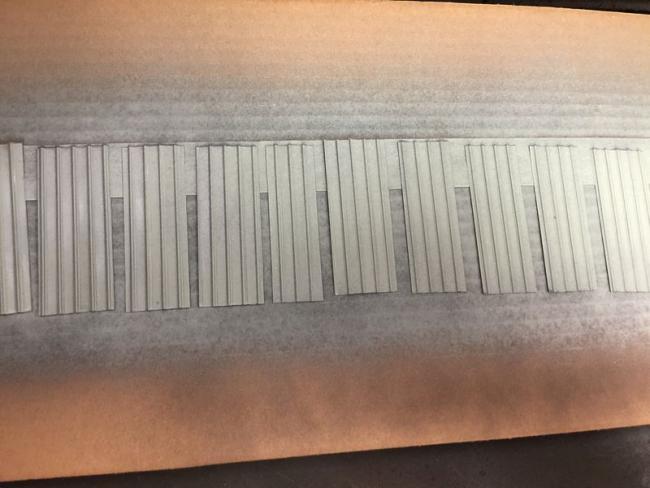 I let all the pieces dry for about 24 hours. Once cured, they were removed from the masking tape and spread onto an old cookie sheet. The sheet was covered with aluminum foil and put into the oven where I baked them for 3 or 4 minutes at 350 degrees. This allows the enamel paint layers to bond completely to the aluminum and makes them resistant to solvents.
That will be important when we pick up with weathering them in the next step.
Bill