After not posting a construction thread for way too long I'm jumping back in, but I'm venturing out into unfamiliar territory: O scale! I've watched Karl, Joel, and others construct amazing models with stunning details that I felt were beyond my reach in HO. Add the legendary CHB machinery along with my love of logging and the O scale sawmill kit was an obvious choice for my next project.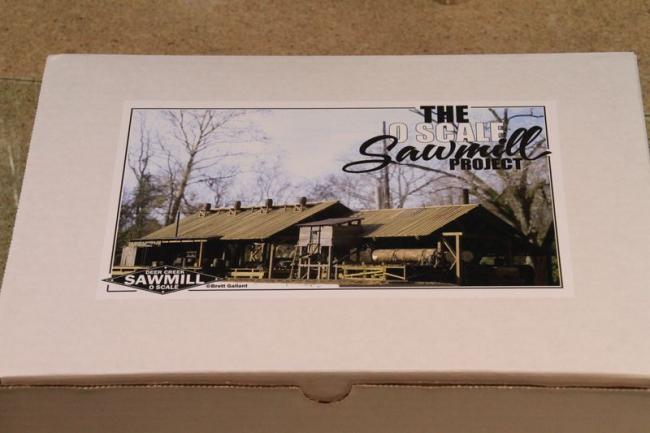 I actually began building it in March of last year. I've been researching sawmills, stockpiling pictures, and collecting larger scale techniques and ideas for even longer. I knew I wanted to include a water feature in the diorama and that would require some considerable changes to the original model. (One change has a habit of altering 4 or 5 elements down the line!) All that being said, I need to thank Brett right off the bat. He helped me work through numerous obstacles and hurdles that I created while trying to incorporate my ideas. Also Karl, Ken, Alan and Joel have shared their insights and second opinions when my self-doubt would get the best of me. You guys are some of the most talented modelers in the hobby and I can't thank you enough for chiming in when the call went out!
This won't be a typical step-by-step construction thread for a couple reasons...
1) The O scale mill has been well documented here on the forum
2) I lost a ton of pictures when my camera's memory card crashed. Bummer!
I'll try to stitch together the pictures and document the build as best as I can. I've been experimenting along the way and I'll be sharing some pretty cool and useful techniques that worked well for me. So, here we go.
Not that it stays this way for very long, but THIS is what my workshop looks like when it's clean: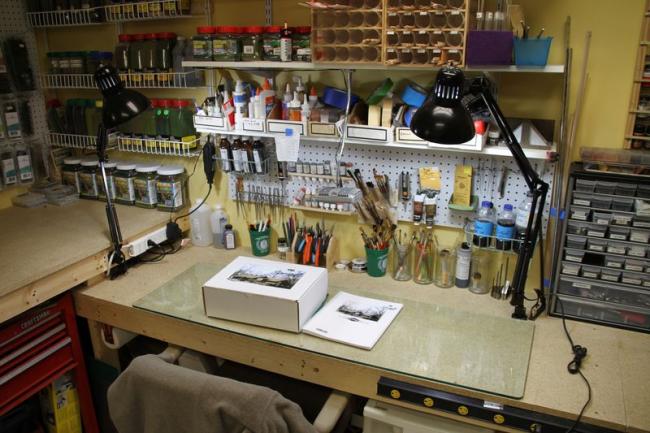 The footprint for my version is 4 feet x 2 1/2 feet. The log pond will be situated in the upper right in the next picture. The mill subfloor is complete at this stage and stands on a large collection of weathered piers. It's test fit on the diorama base along with an initial layer of dirt (sanded tile grout).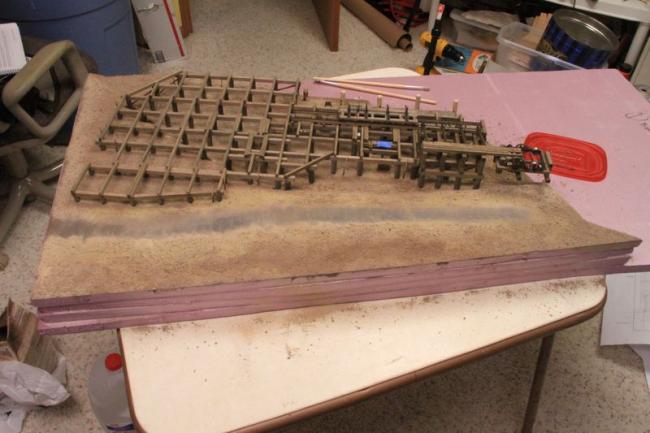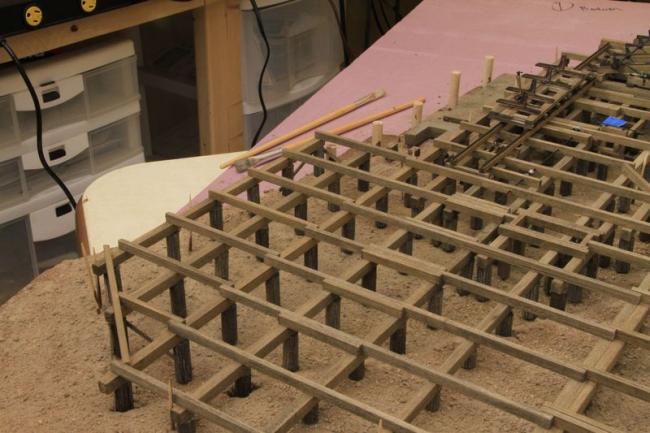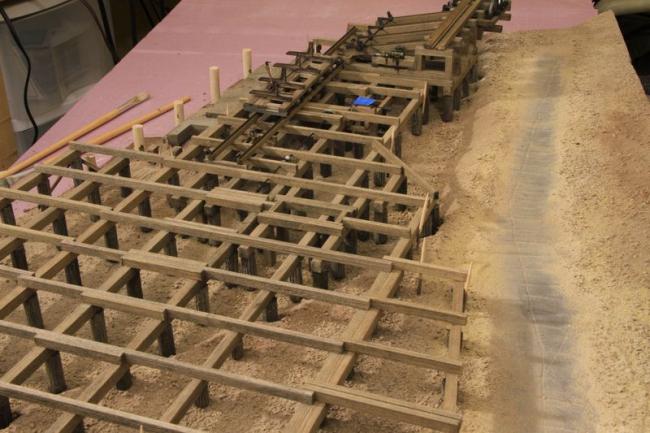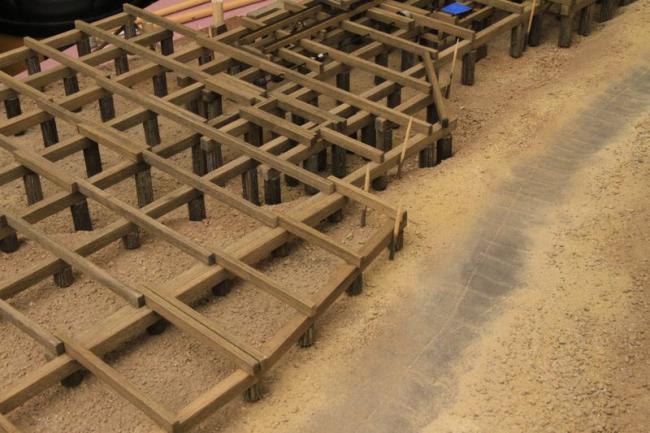 Next update, we'll take a look at the log haul machinery (which isn't part of the current kit #308).
Bill