On my layout there is a crossing that is controlled by a man who lives in the house nearby. All these railway staff had little gardens. So does mine. That's what I am working on now. I've build a small glass house for him. Not one of them brand new aluminium ones, but one that has survived some generations of use, and sometimes neglect......
Notice also the compost heap.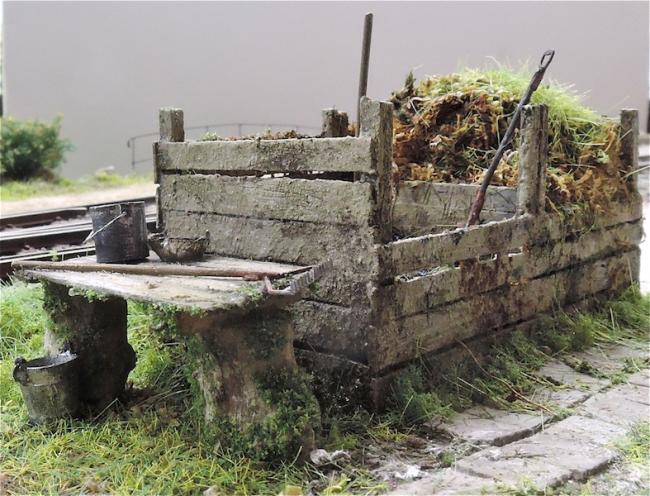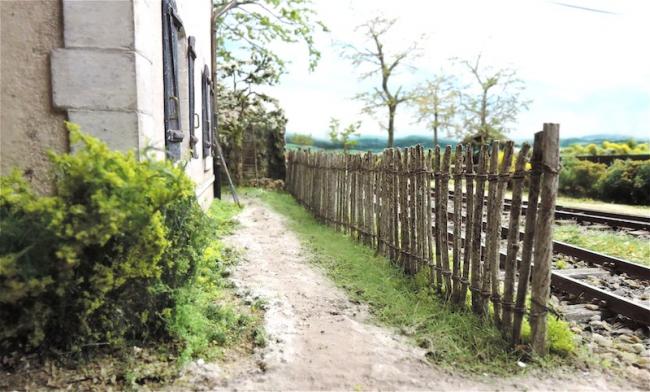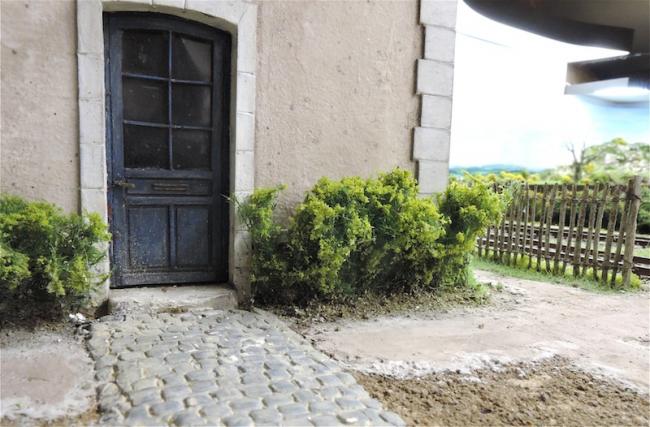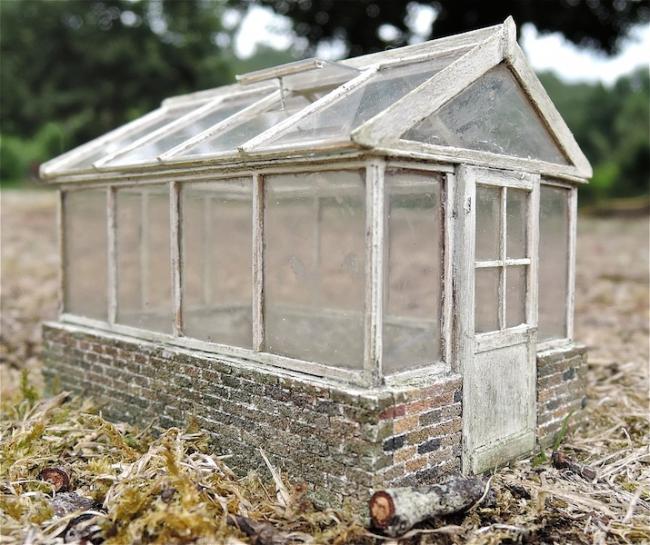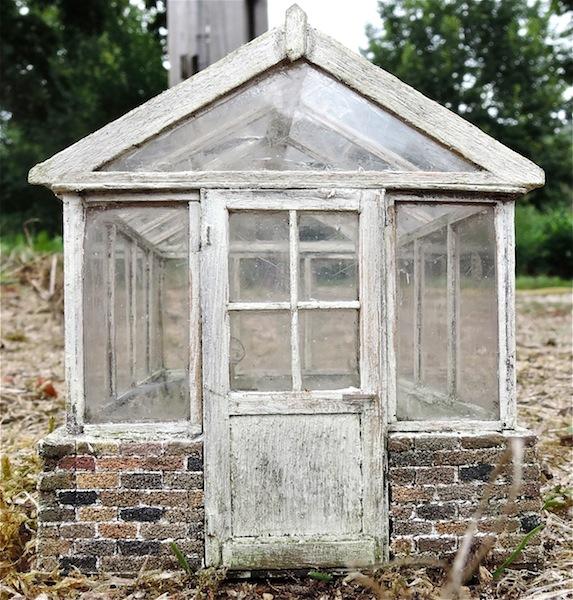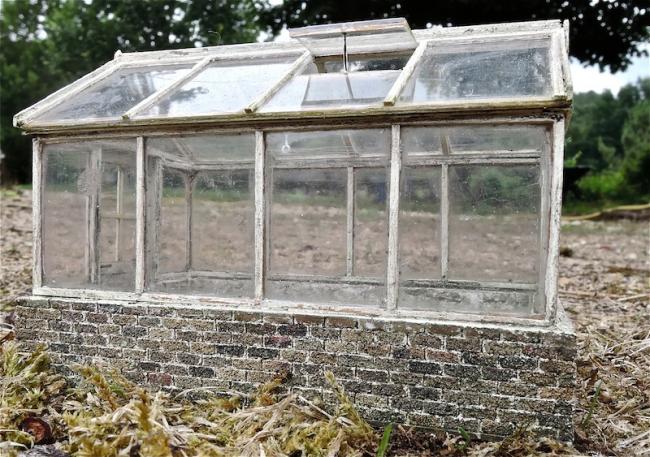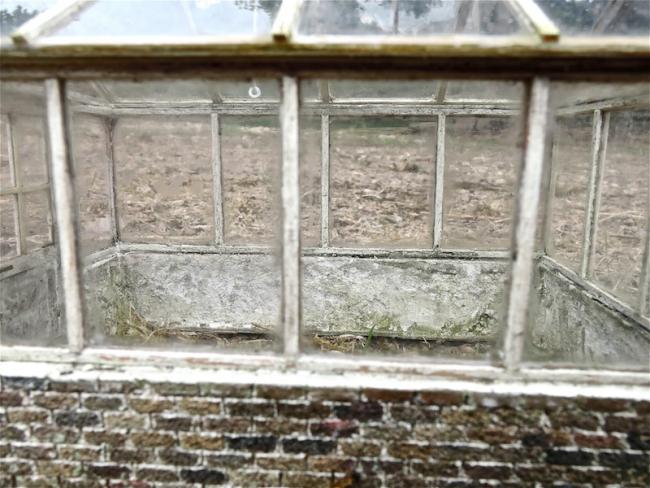 Now I have to go back and water the young salads. ...