O Scale Woodcutters and Rigging
I've been putting finishing touches on these two structures and surrounding "junke" for a few days after having a far too busy November. Each building is on a relatively small 1 inch thick pink foamboard and fits puzzle like into the layout.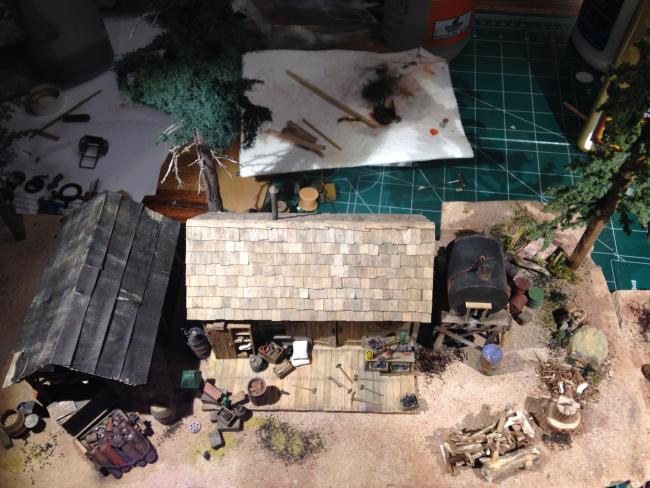 An overview of the Woodcutter's Shack.
The Tanks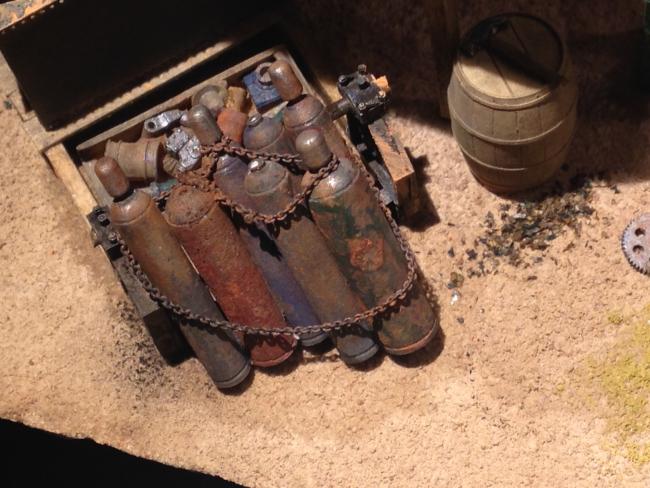 The assorted details on the left side of the shack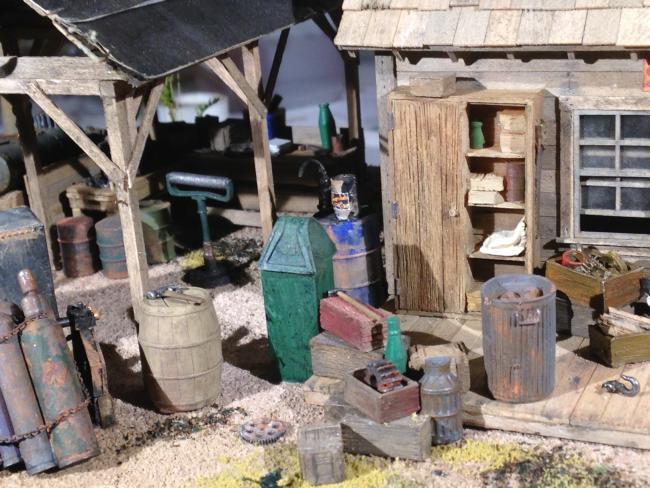 The area around the tank and cutting field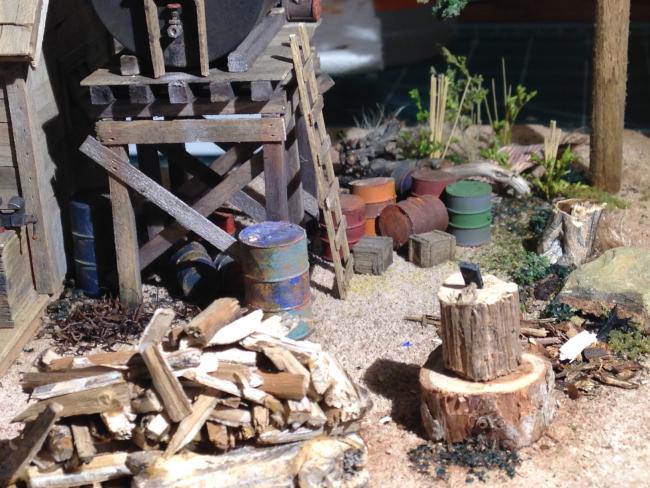 The Rigging overview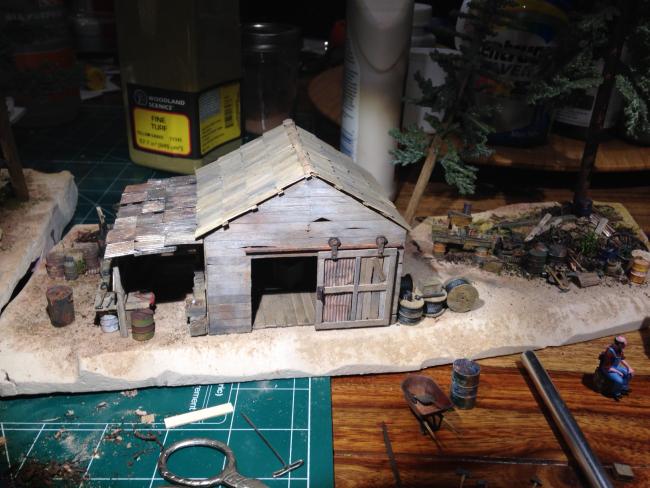 Assorted details next to the shed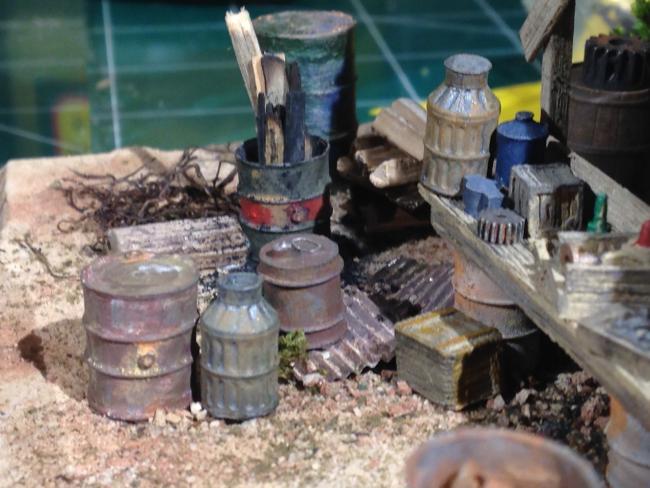 Work Benches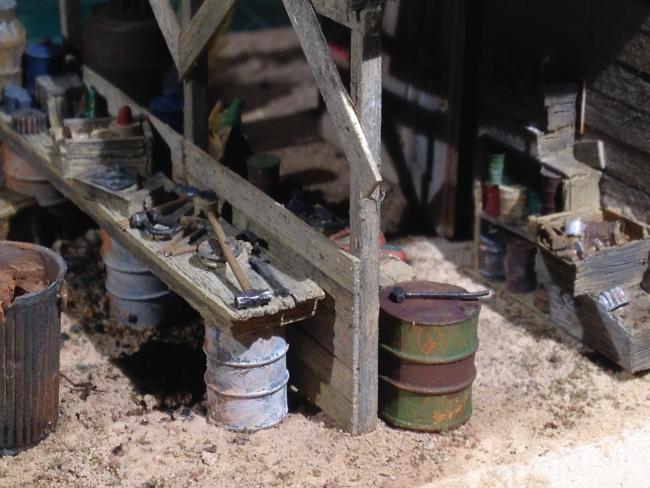 The far side of the shed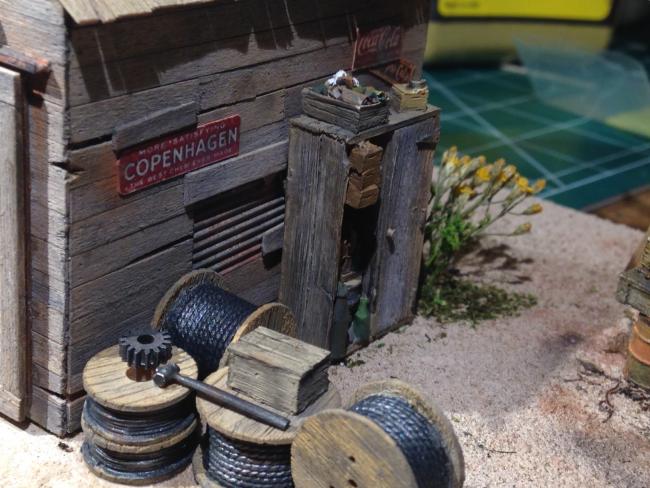 The workbench near the junkpile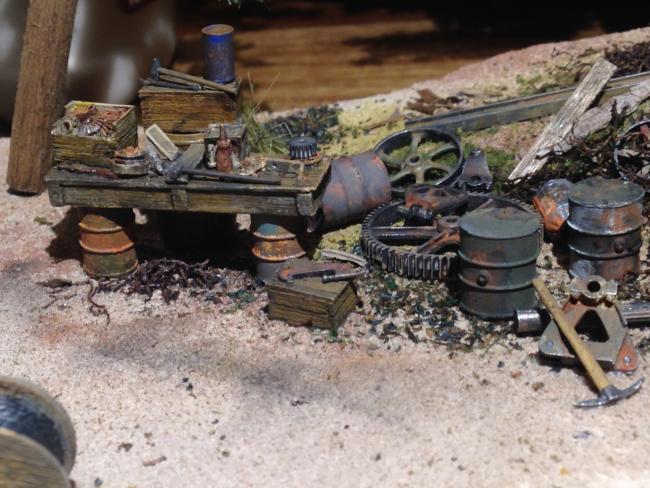 The rest of the junk pile