O scale Woodcutter's Shack build by an N scaler
okay, i think i can officially drop the N scaler from the title, since all of my n sale stuff has been sold. anyway, i received my kit yesterday (saturday) and tore into it today.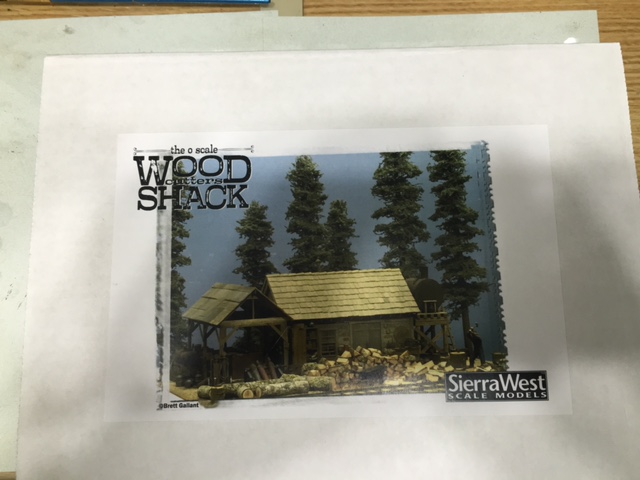 contents of the box: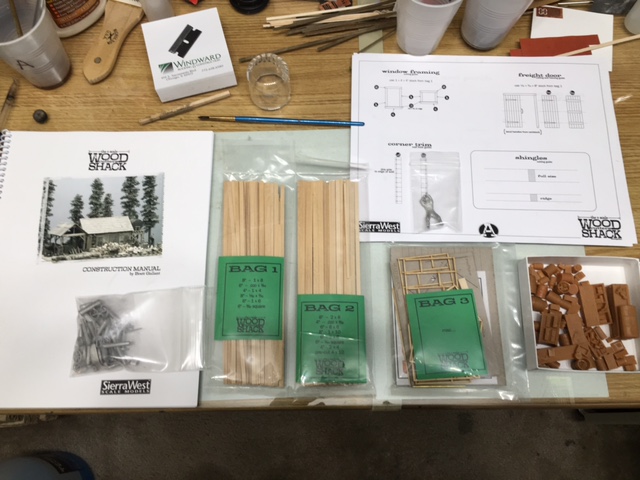 72 resin castings cleaned of flash an ready for primer: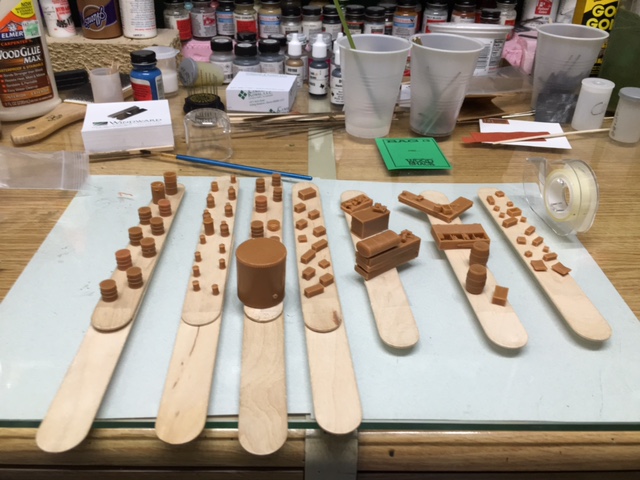 117 white metal castings ready for blackening: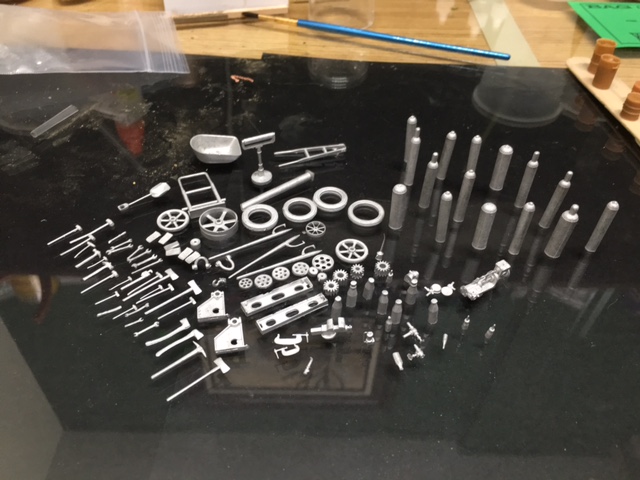 i've read through the construction manual a few times and i've come to a decision regarding the castings. i suspect the woodcutter's shack manual was written some time ago and utilizes older techniques that the dueling shacks manual, so i think i'm going to use the techniques in the dueling shacks manual.