i started building this kit a few weeks ago and have been posting elsewhere,
that said, it was suggested to me that i post my build thread here on brett's forum.
here goes.....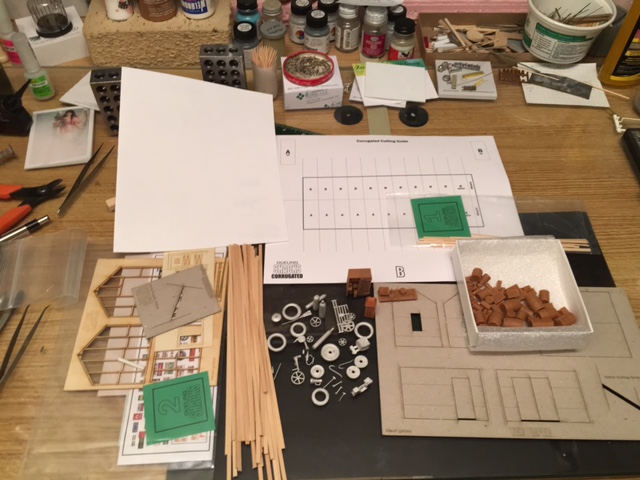 i have been modeling in n scale for many years, so you can imagine my glee when i saw the castings. wow. we n scalers have never seen anything like this. awesome castings.
anyway, to cut to the chase, the first step was to weather some 8" strip wood using brett's technique (and i'll never use another one. this rocks!)
i've suspected all along that this kit was brett's insidious way of converting n scalers to the bigger scales...i think i was right. my n scale equipment is all for sale now....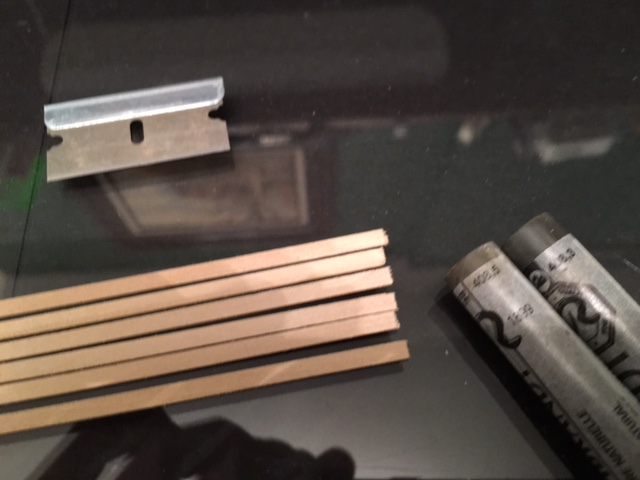 grain applied to the stripwood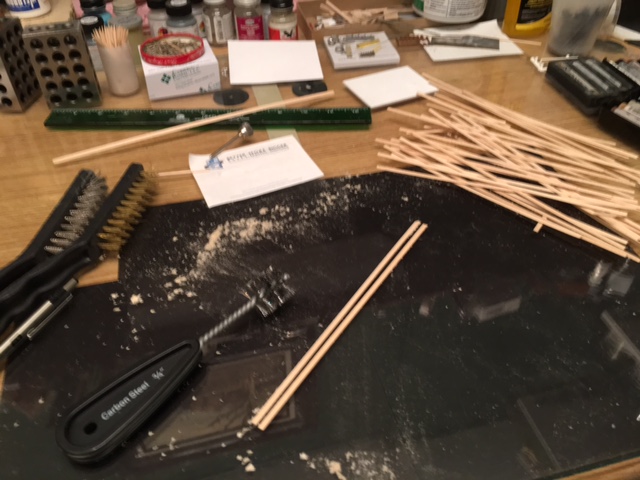 brett's method to color the stripwood is to scrape some color off of the rembrandt soft pastels directly on to the stripwood, and then wash it into the wood with rubbing alcohol.
i did a final wash with a burnt umber pastel. the stripwood was looking pretty good to me by that point so i went ahead and applied it to the subwalls.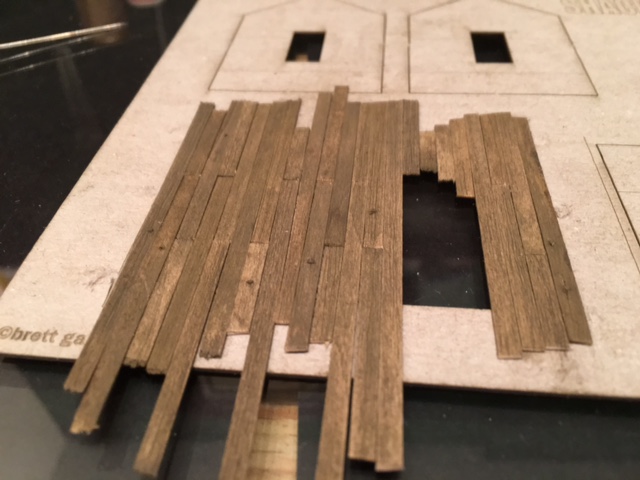 once all the walls had the boards applied, i felt that they were a little too 'brownish' so i did another light wash of a light grey and then i was happy with the look.
the coolest thing about brett's system is you really can't screw it up. if you following his instructions you'll build a beautiful model.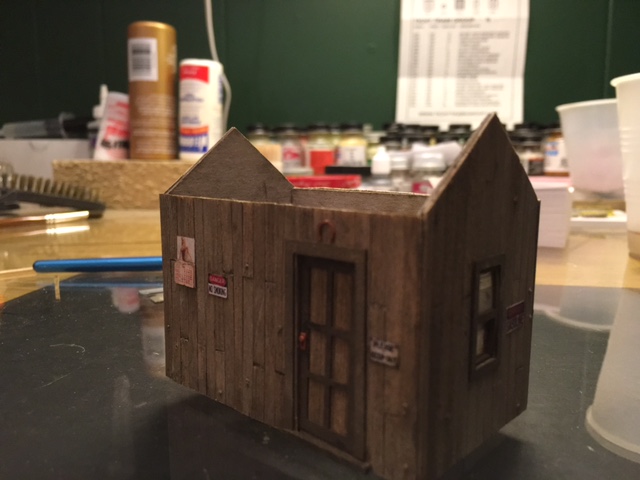 on to the roof...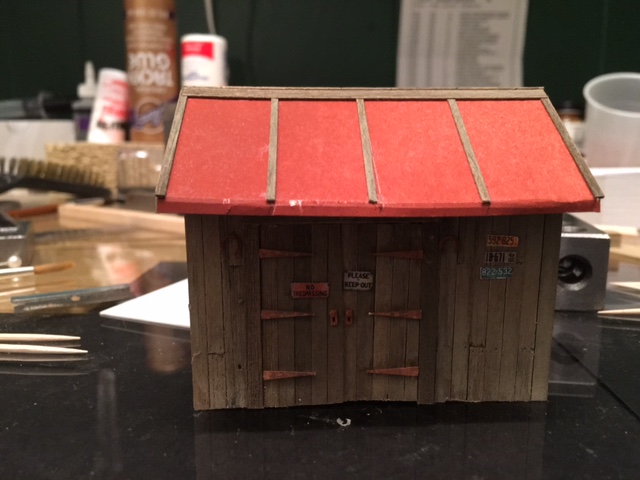 i got a wild bug up my butt and decided to try an alternative roof. (i got scolded) i had some very thin sheets of red cedar from cigar boxes so i cut my own shake shingles and thought i'd give it a go..
they turned out really nice, but .....
i decided to go with brett's original design instead.
so i had to do some corrections on the roof and glue it to the shack. once that was done...it was TIME TO MOVE ON TO THE CASTINGS!
first one, the cabinet.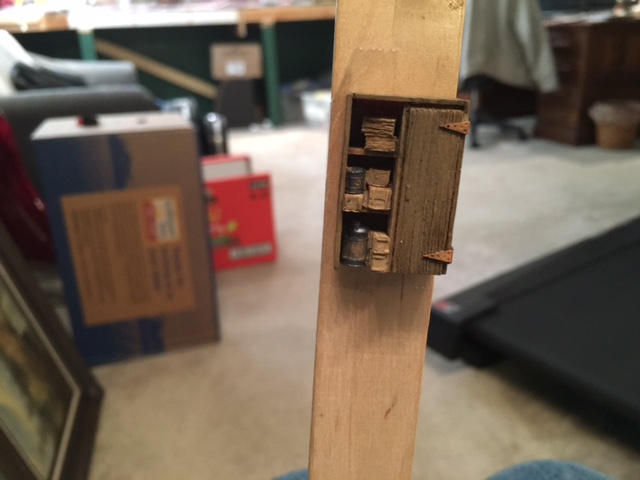 i took a night and did all of the castings representing wood items. i haven't touched the metal castings yet.
so i started on the base, and here's a couple of shots of the shack and wood castings on the dio base. nothing is glued down at this point, this was just to see the relationship between the shack and the castings. i have a long way to go.....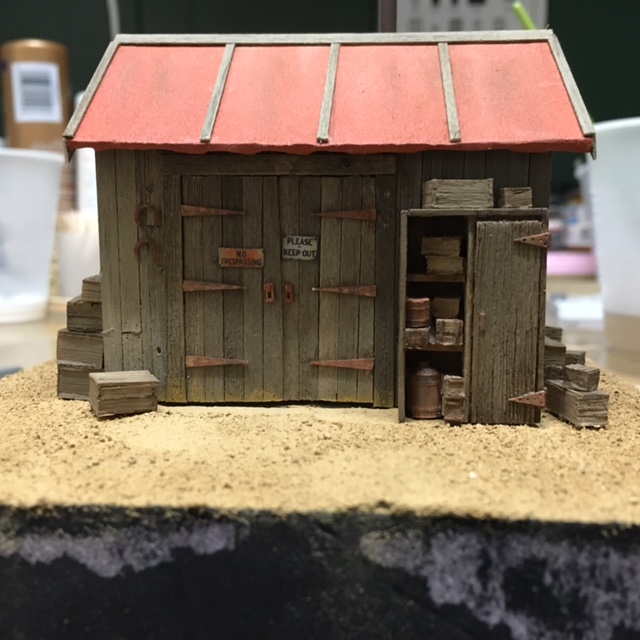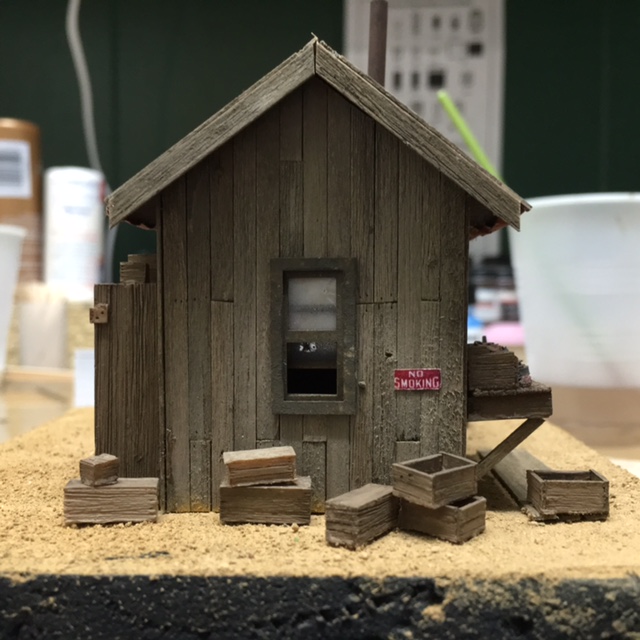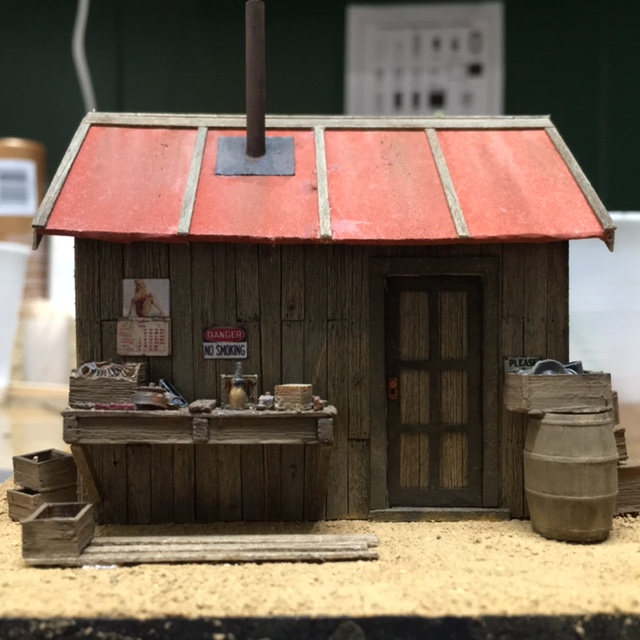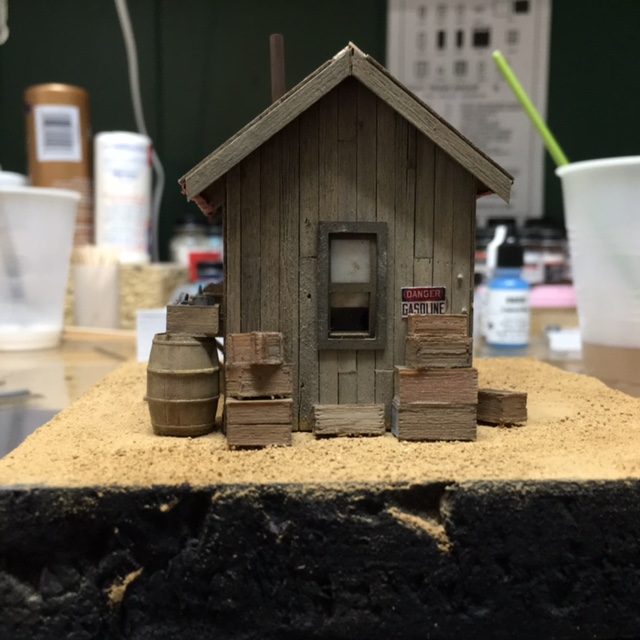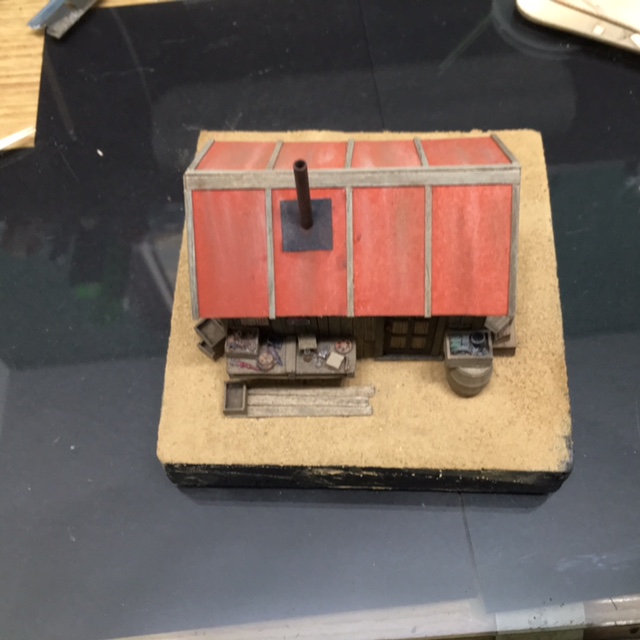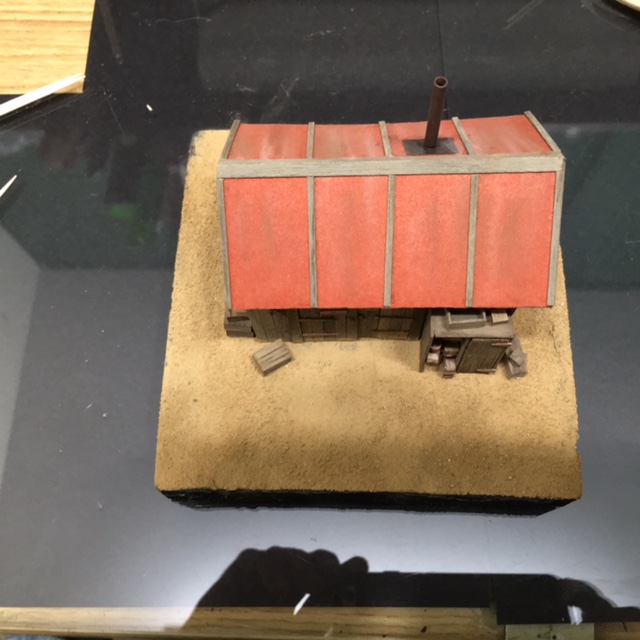 this kit is very cool, and IT IS THE REASON MY N SCALE STUFF IS FOR SALE!
i can't wait to get to the metal castings and then on to the corrugated shack after that.
Kevin.