I've been busy finishing up a few non-SierraWest projects just in time for the new Deer Creek Mine to show up. Like a lot of you, I've been really looking forward to the release of this kit. This is the first build in a while that will actually end up on my layout.
Okay...let's dive in! Here are a few obligatory "what's in the box" pictures: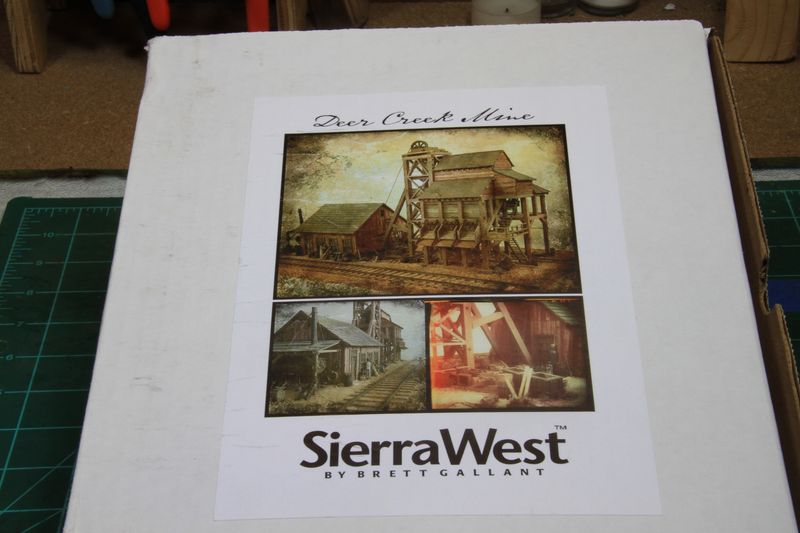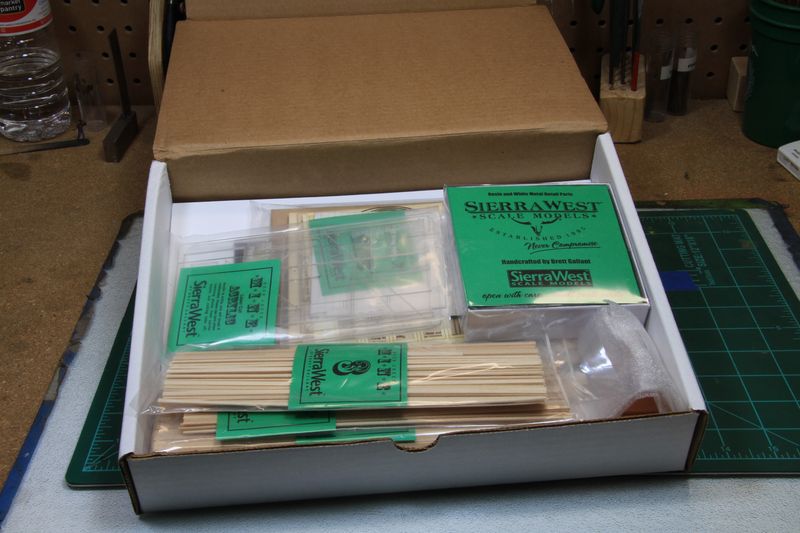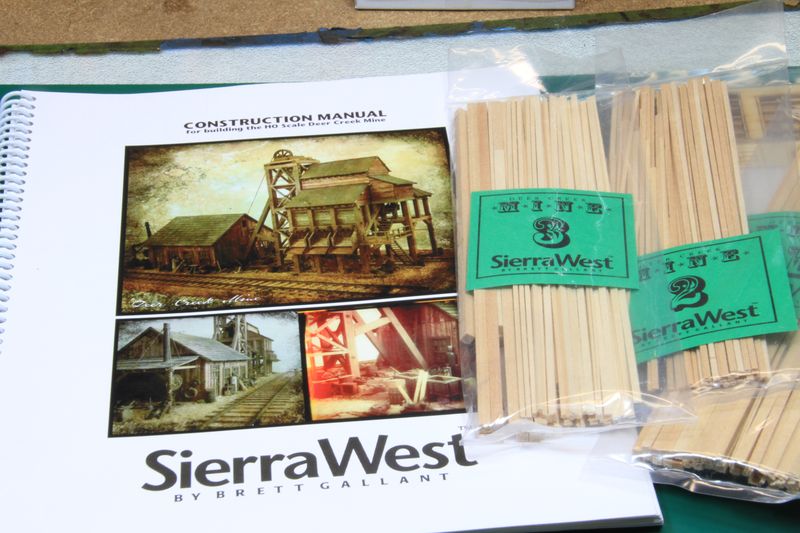 There are a few surprises in this kit. Right on top, I spotted a new addition. A set of acrylic tools and jigs: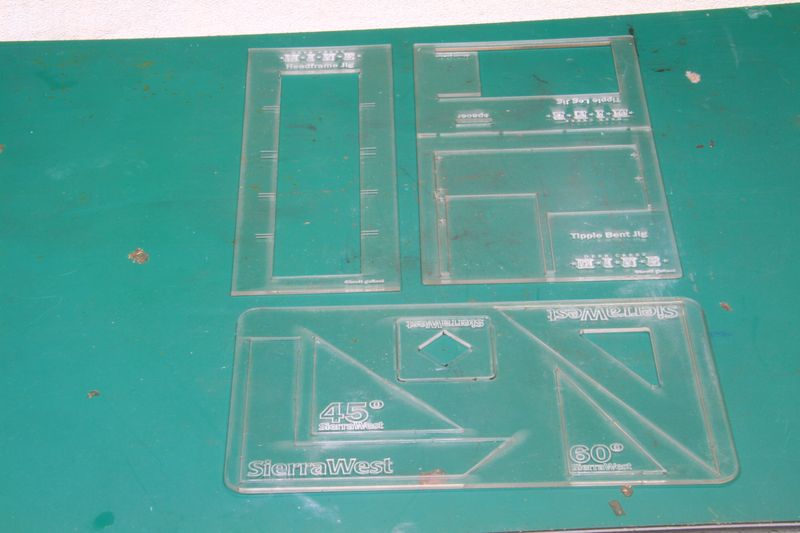 I don't know about you guys, but I can never have enough right angles and straight edges!
There are a bunch of laser cut goodies that will help speed construction and eliminate some of the "less fun" aspects of building (framing!) without affecting the quality and individuality of the final building.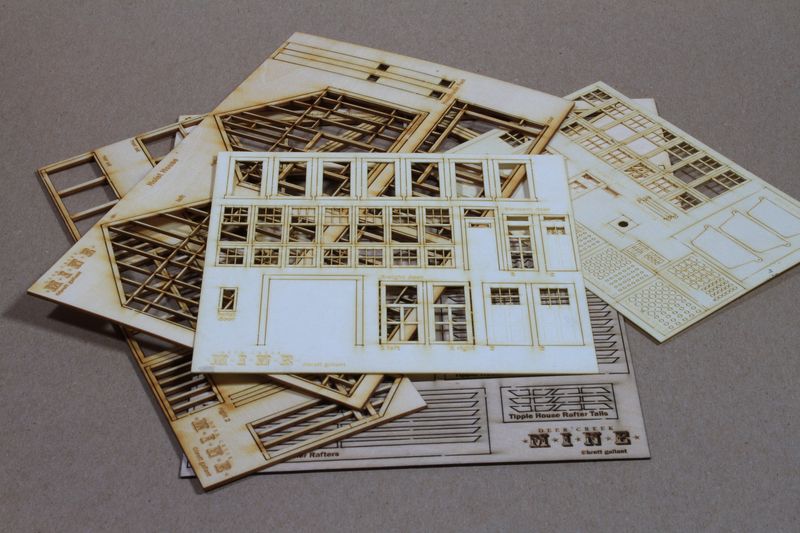 There are laser cut wall frames: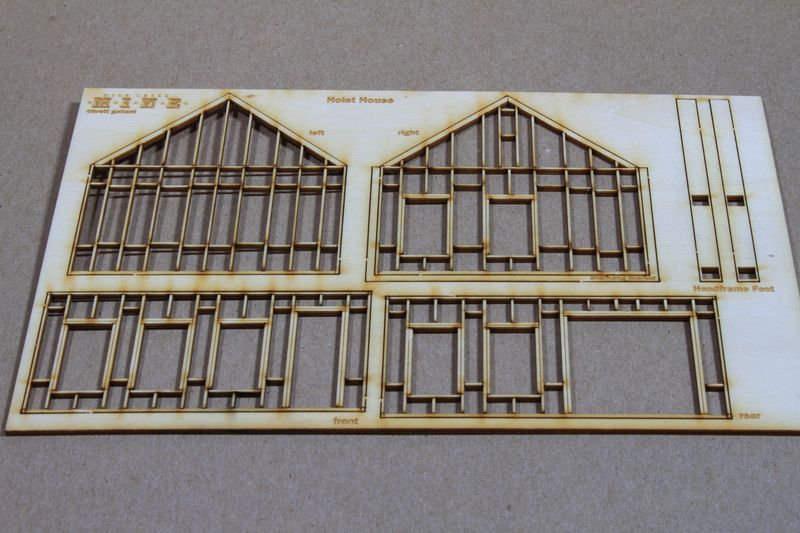 trusses, rafters and rafter tails: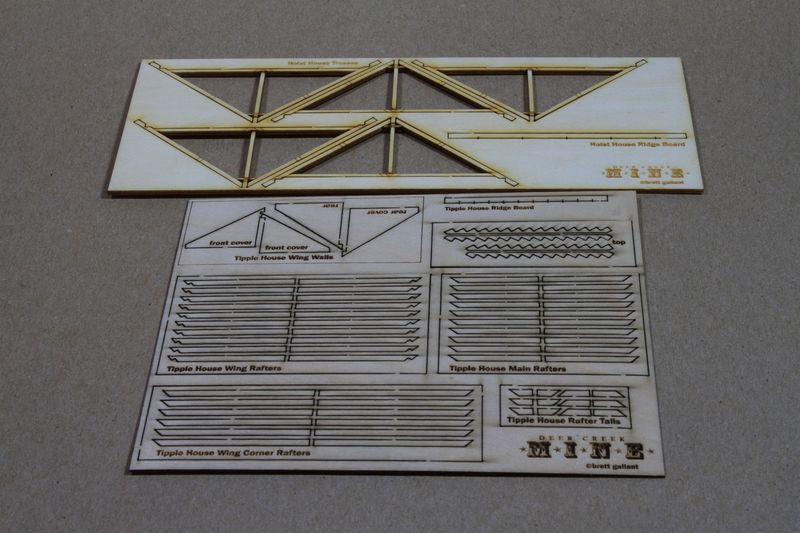 as well as doors, windows, frames and sashes. Plus NBW's: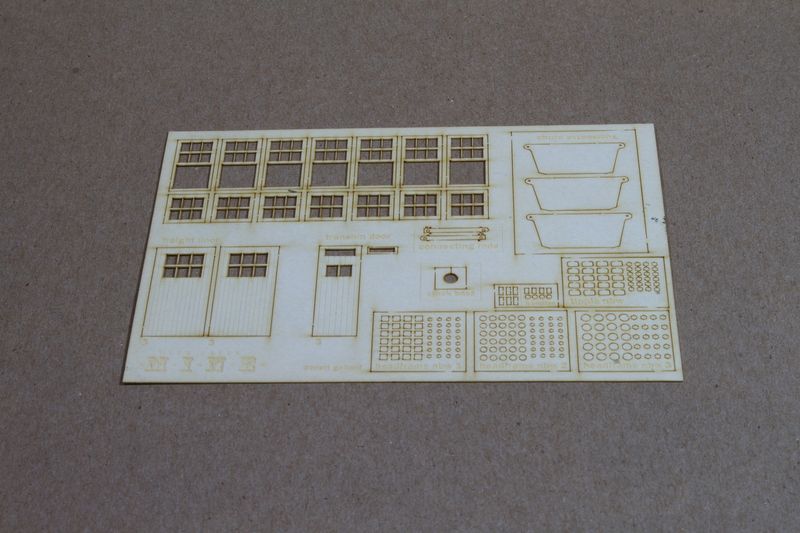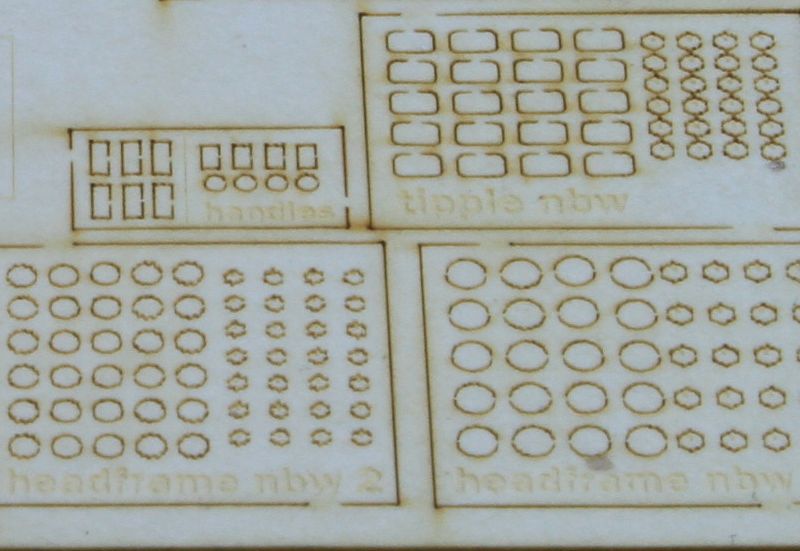 In flipping through the manual and seeing some pictures of the assembly, it's obvious that precision and ease of construction are what Brett had in mind by adding this little package. (Maybe he had me in mind...now my angles will finally match up!)
The manual is close to 100 pages, but don't be intimidated. Much of the additional material is in the form of pictures. LARGE step-by-step pictures.
Another cool surprise: lots of new castings! I've built several SierraWest kits and own almost all that have been put out. I'd read on the website that there was going to be new castings in this kit. But once until you actually get them in your hands and closely examine them that you realize "Yep. Never seen this one before!" I'd say the majority are brand new. In fact the only ones that look familiar are the barrels and drums.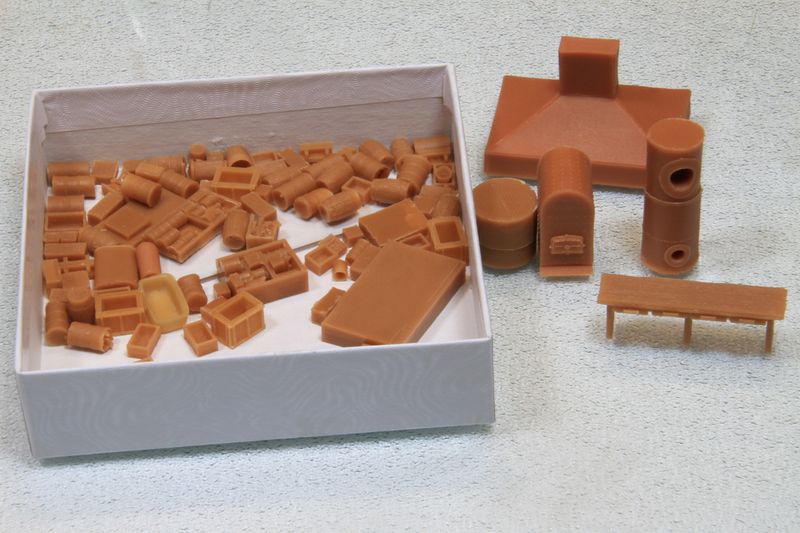 With the metal castings, I recognize a few favorites but many are brand new or unique to this kit (including the bottles and hand tools. I love the little handle on the oil can.)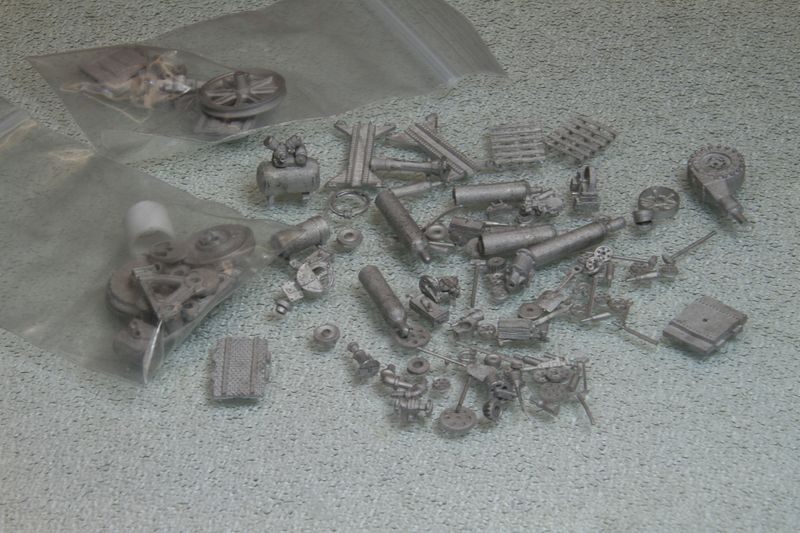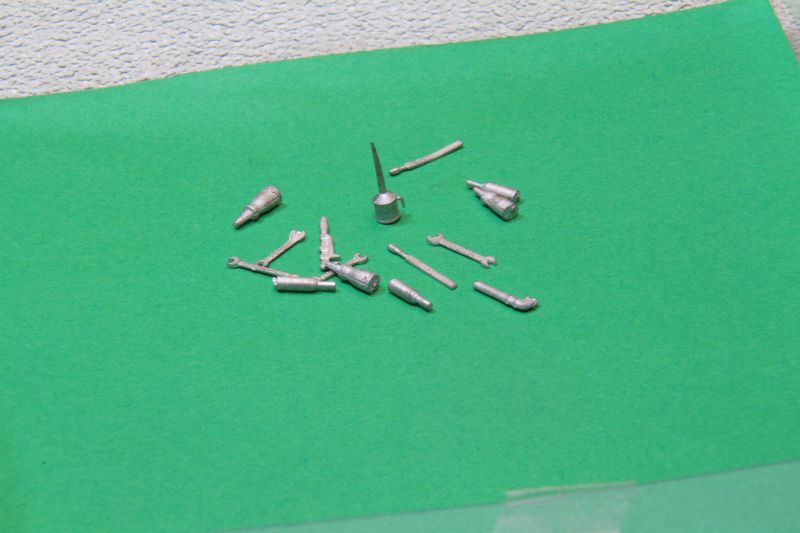 This is also the first SierraWest kit I've built since the FloQuil and Polly Scale paint lines were discontinued. No more 24 hour stripwood soaking! It looks like all the color will come from chalks, hardware store spray paints, craft paints, and only 4 specialized hobby paints. More on that later.
First order of business is to line up some supplies, prep the castings, and start texturing wood.
Bill