Its been a while but time fly's along with so many different things happening. I have been trying to perfect a 3D backdrop using foam board and ground foam. I have posted on an other forum but I would appreciate the input from the SW gurus.
As we all know one must do the backdrop first before advancing onto the layout proper. The backdrop has managed to hold me up for months.
I am now somewhere that I can live with after many attempts at different techniques including painting.
The furthest away mountain range colour may need to be changed, as it lifts out by it self this is easily done. Just getting the colour right is not easily done. And so this is how it will be for some time if not for ever, we shall see.
The trees are pretty crappy and wont be used on the final cut, if I ever get that far.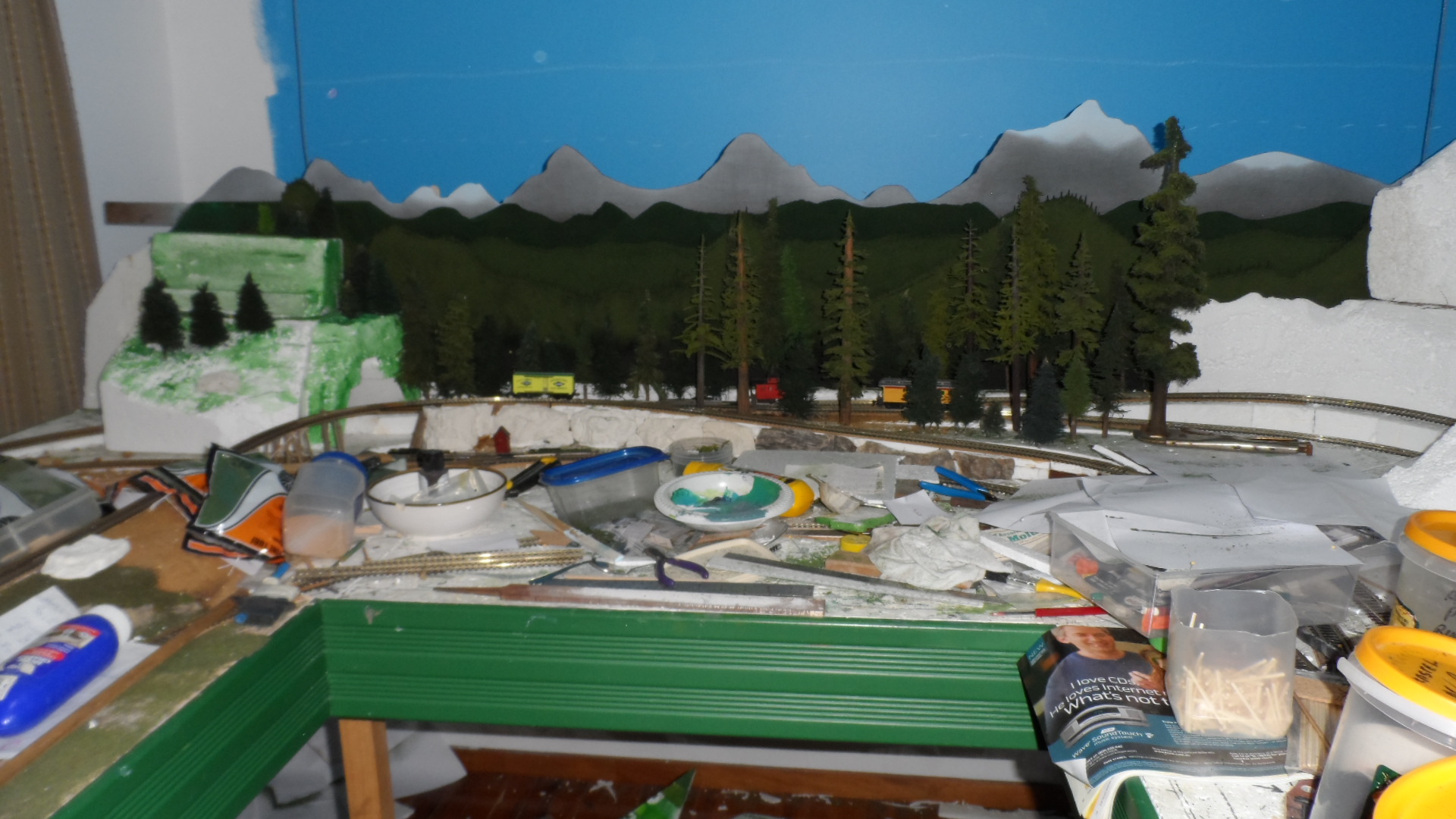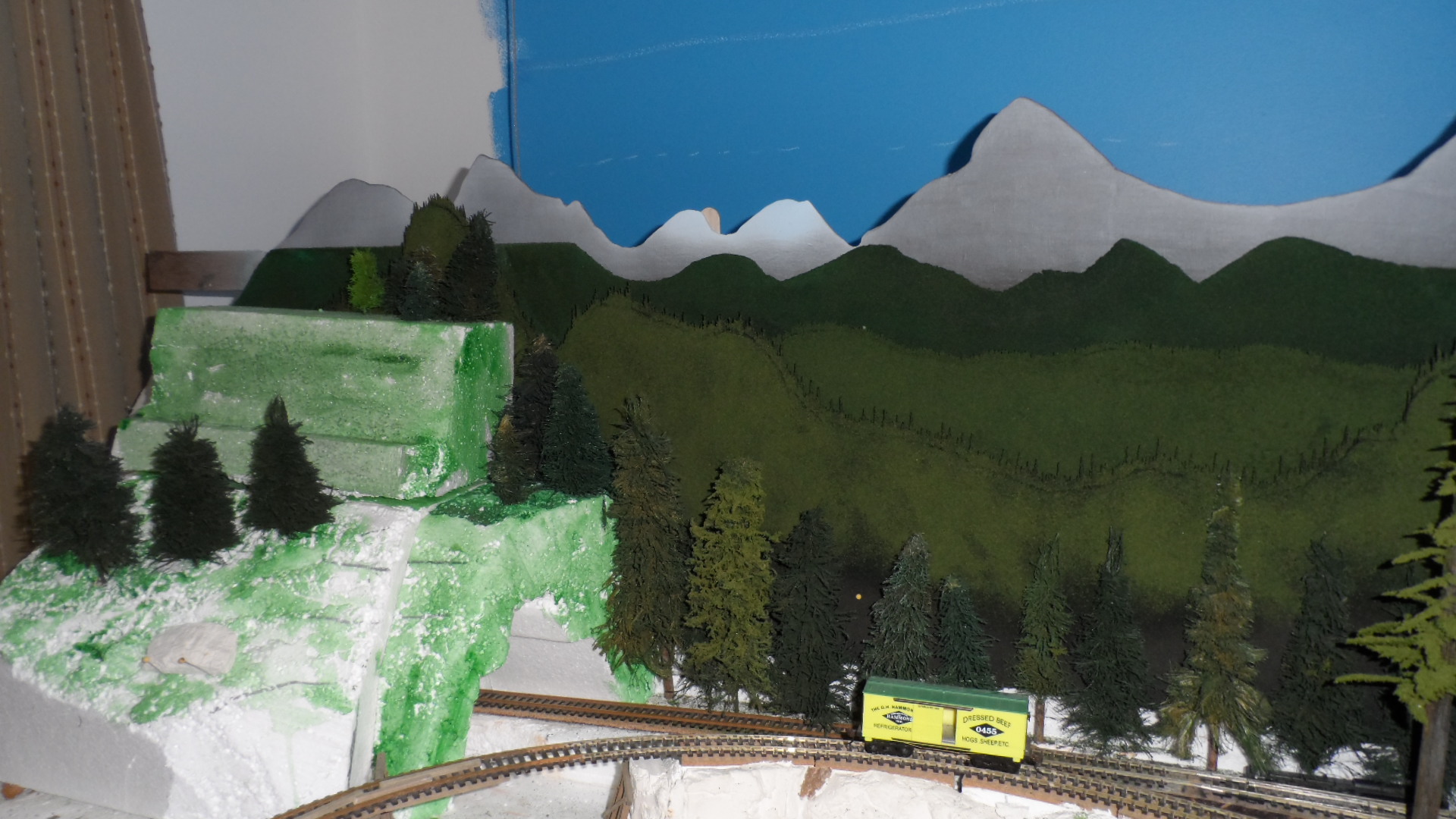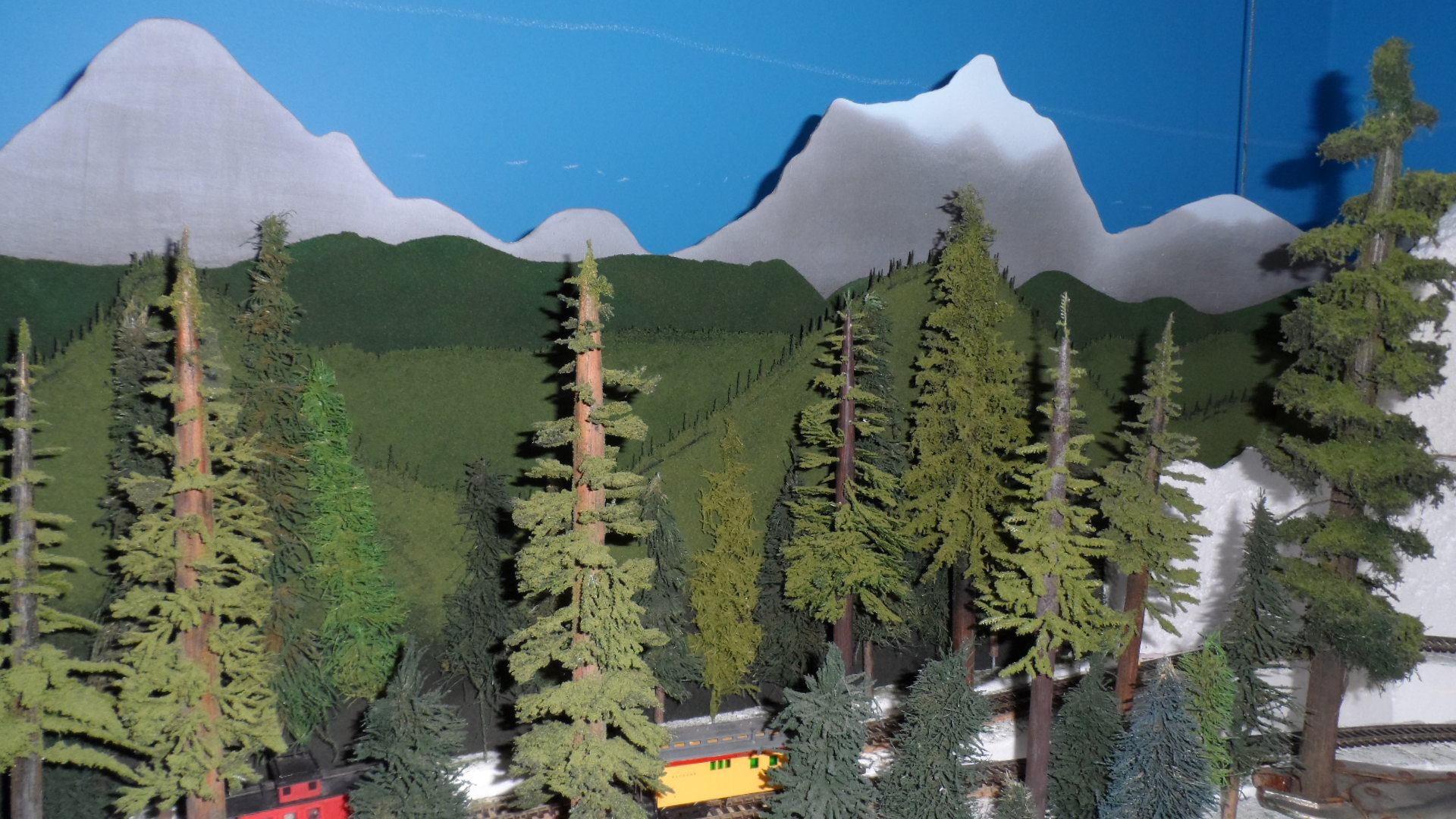 What do you think??