#308 SierraWest O scale Sawmill Project ..... Karl.A
With the imminent release of the O Scale Sawmill I figured now would be a good time to do some of the ground work in preparation for it's arrival.
So, here's the machinery I will be building to install into the mill when the time arrives.
Starting with an overall shot of most of the packages that the machinery arrives in.
As with all of Brett's castings the parts are incredibly clean and crisp. The intricacy and accuracy of these components is just unbelievable with a level of detail in even the tiniest pieces that blows me away every time I see them.
I haven't really done anything like this before so it should be a really fun learning experience for me.......
Onward...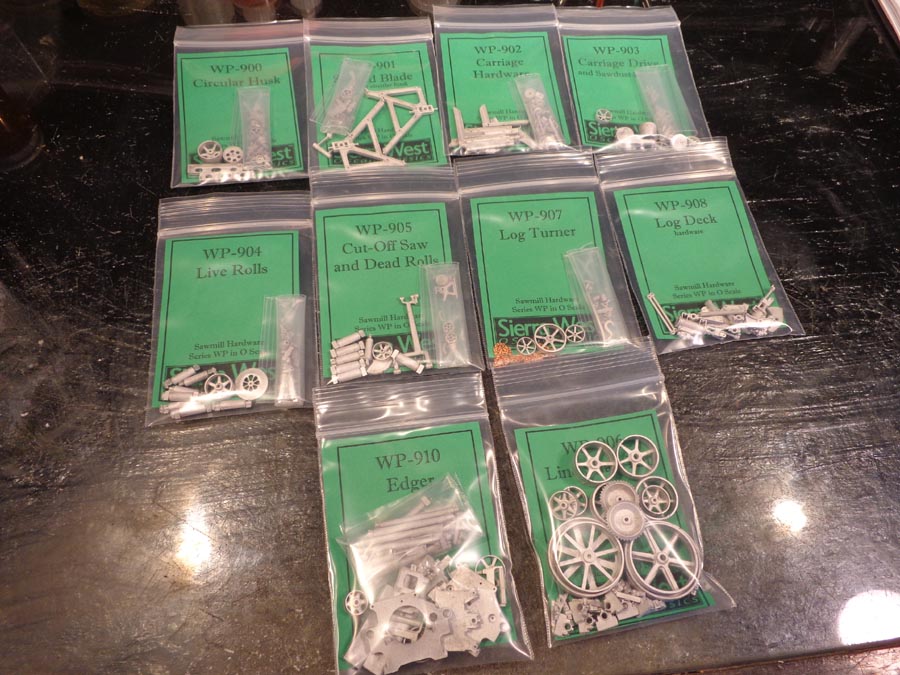 Feel free to join in if you have a set waiting to be built.
Karl.A