So, I recently ordered a Starrett pin vice.. mainly because in the machinist world Starrett is one of the best brands.. However! The pin vice I got I did not really like, sure it works; but it could be better in my opinion.. So, I modified it more to my liking.. I grabbed a bit of brass and a bearing and made my own palm vice or sorts.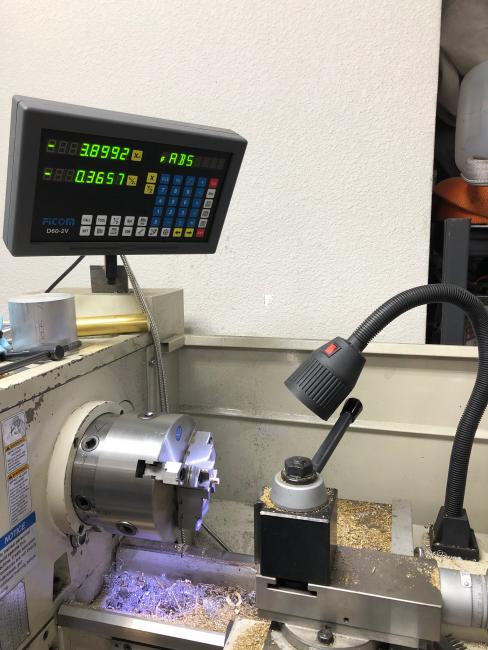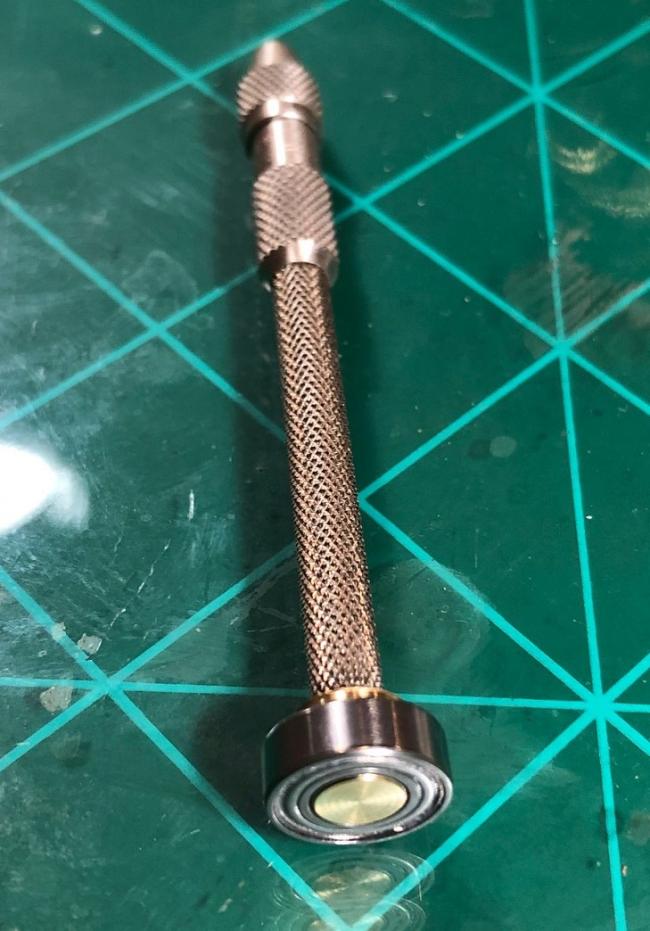 Then, next up is the work area that I have. In the near Future I am going to be doing some projects in the garage and this evening I thought I would potentially build myself a different work table.. Right now i'm thinking about glueing 2 pieces of 3/4" hardwood ply wood for the top. and then making the size marginally larger than the current table I have. I mainly need better organization. I think I will also cut another paint/chalk organizer. This time from a longer piece of scrap wood that I have..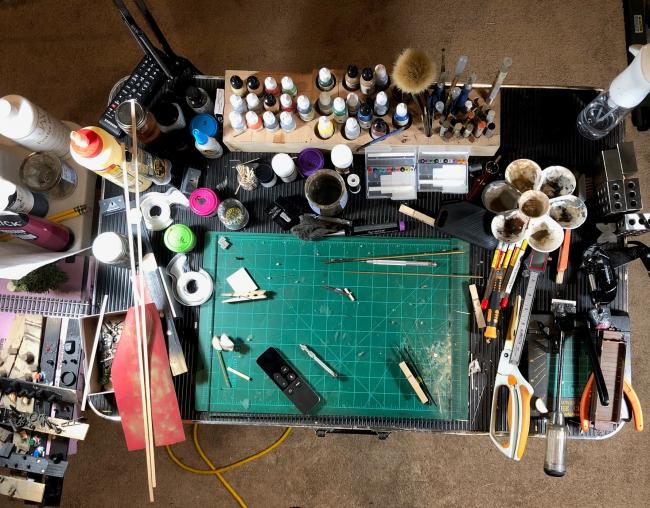 Reading through posts I've noticed a few "special" tools used. in Roberts O scale saw mill, he posted a photo of a round tool he used for wood rings. I was thinking if some of these special tools were shared in one thread, maybe this would be of value to people trying to figure out what tools they didn't even know that they might like to have and how to use them?
Also with regards to the work space organization. I thought it would be interesting to see how others organize their work space? Again, for those of us new to this, there are certainly things that we don't even know we want yet...