SWSM CHB New Detail Castings
I purchased some of the latest O-Scale CHB castings from Brett. I had my order in hand in three days so I started to experiment with blackening the details. I thought I would share the results of my experiment and solicit any suggestions or comments. Remember these are not painted yet, just blackened. But the results are interesting and may have possible uses within our modeling repertoire.
I have on hand some Jax Pewter Black as well as some RioGrande Midas Pewter Oxidizer. I have tried both of these products in the past with very different results to the pewter castings I was using. I thought that for this posting I would show the results of three experiments and post the results.
Process:
Step one for all the parts was to wash them with 99% isopropyl alcohol to prepare them for blackening/oxidizing
Step two for all the details was to carefully, watchfully dip them in the blackening agents described below to make certain
they didn't overcook.
Results: (L to R) Posted Below
#1: SWSM/CHB Original castings (Screw Jack, Axe, Peavy)
#2: SWSM/CHB Pewter castings dipped in Jax
#3: SWSM/CHB Pewter castings dipped in Midas Pewter Oxidizer
#4: SWSM/CHB Pewter castings dipped in Jax, allowed to dry overnight, then dipped in Midas Oxidizer.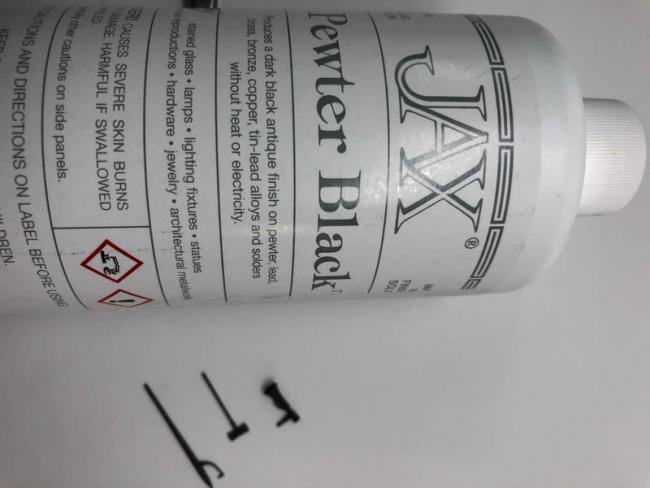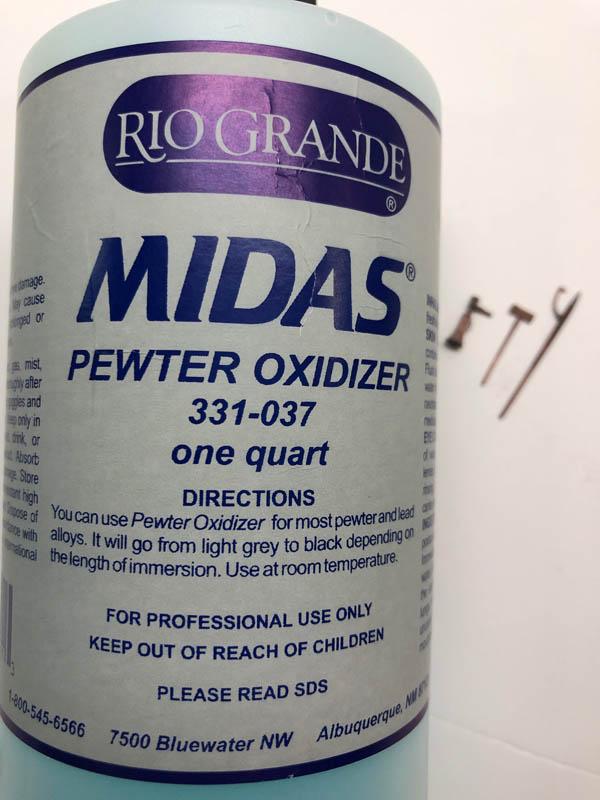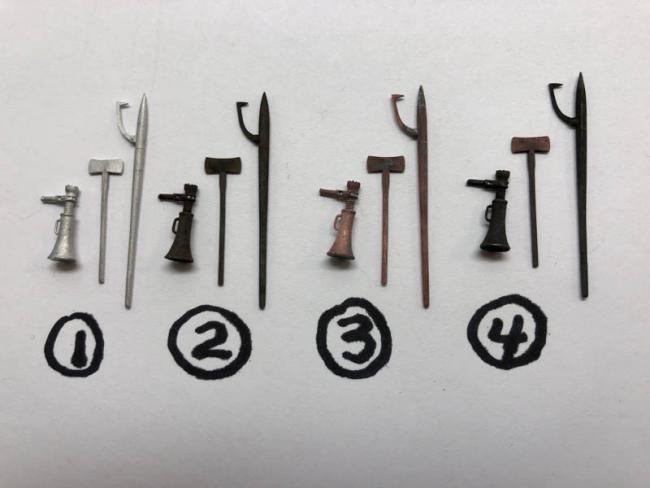 Later, Dave S. Tucson, AZ