Yet another Oneill's kit.... my first HO SW build.
I've already owned this kit for almost a year, but being buried in other projects kept me from starting. I got some space cleared and finally opened up this amazing kit. Of course I did the obligatory Oooh's and Aaaah's (even though I did that when I first received this kit), I felt a need to re-familiarize myself with the manual and marvel at all the pieces and parts again.
Now it's on to business, I may not get as much done, as fast as some of you guys, but I opened up the first bag and started graining, and staining the first set of boards for the main walls. I haven't painted them just yet, and thought I would show my progress.
I like the colorization that I achieved, the only thing I see that I think needs more work, is that none of the knot holes that I put in showed up in the staining process. I think the reason being is that the compass that I used might have been too sharp to make a big enough hole. I will come around and try to fix it with something a little more blunt, and carefully adding a drop of A I solution to highlight them.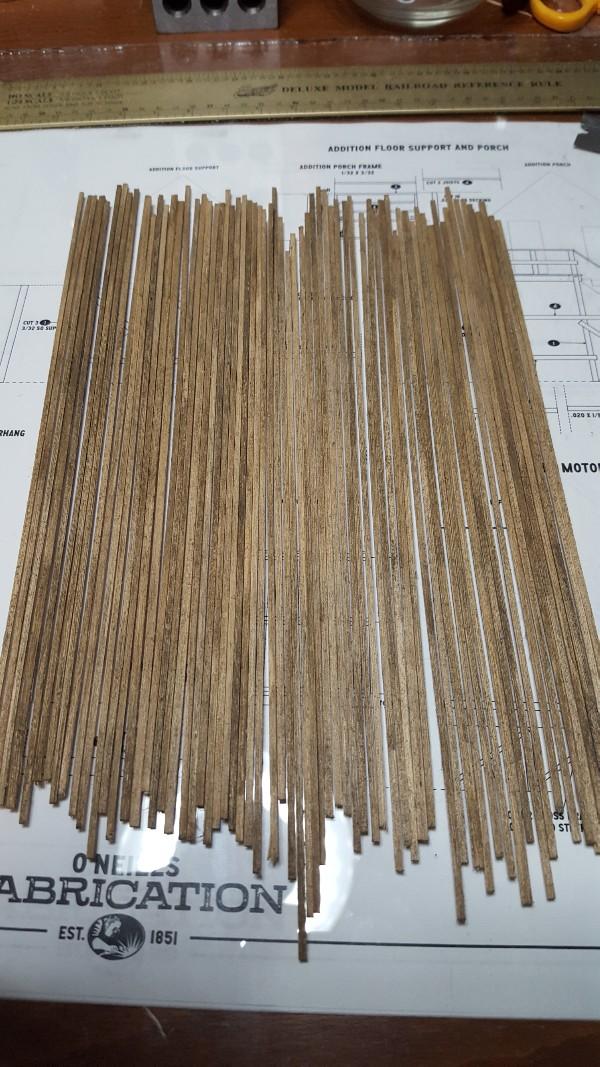 Of course, at any time I am open to hints, tips, tricks, suggestions, critics etc..... and I will update this as I go.