I have been building my first layout this past year and have not been building any kits of any kind. I need a break and am going to build Shelby's.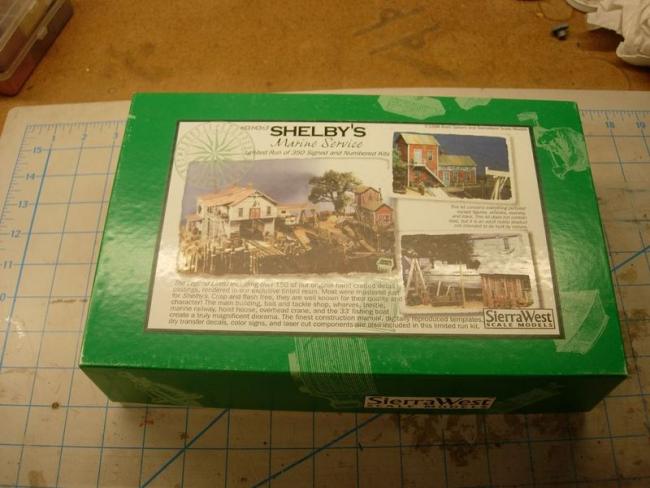 Here is a picture of all the great castings that came with the kit.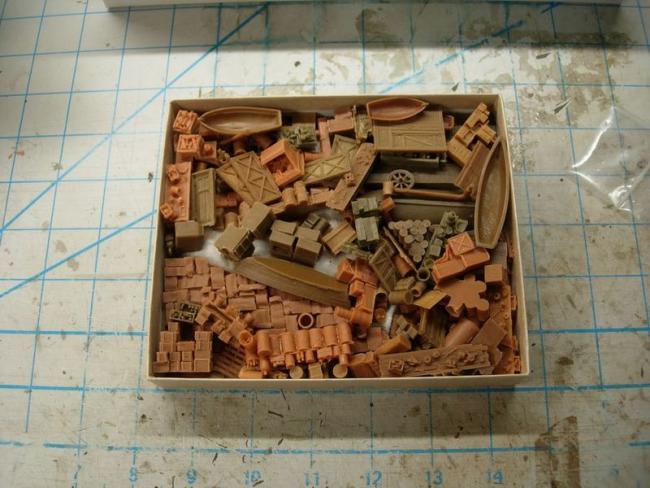 I have been spending my time studying the instruction manual. I will have to determine whether I use the techniques in the manual or more up to date ones.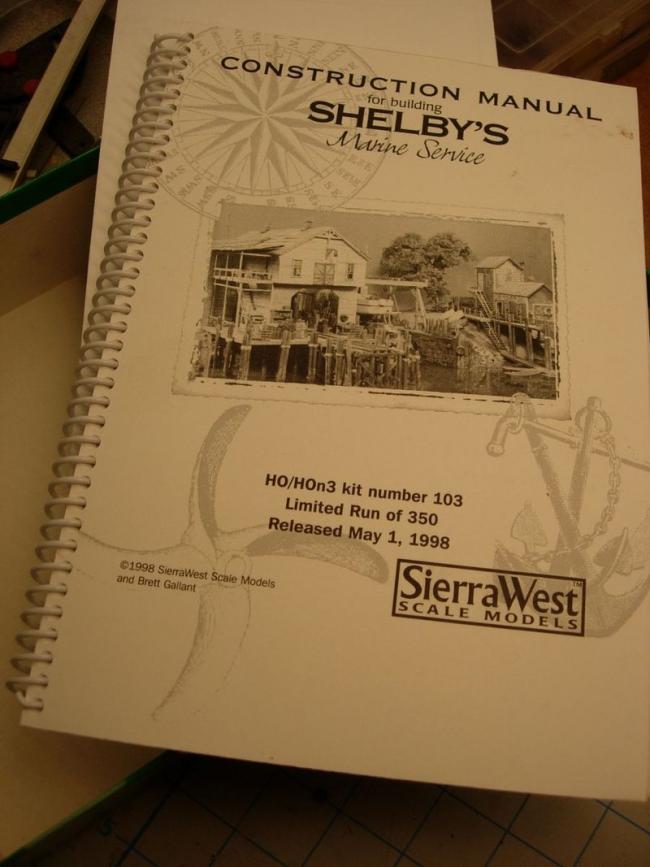 And the overall contents of the kit.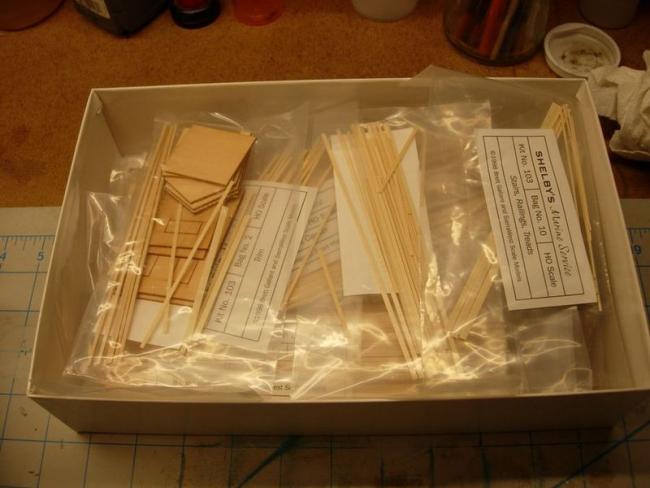 I decided to mix up Brett's recipe for soaking the strip wood since thee is so much of it rather that using the pastels.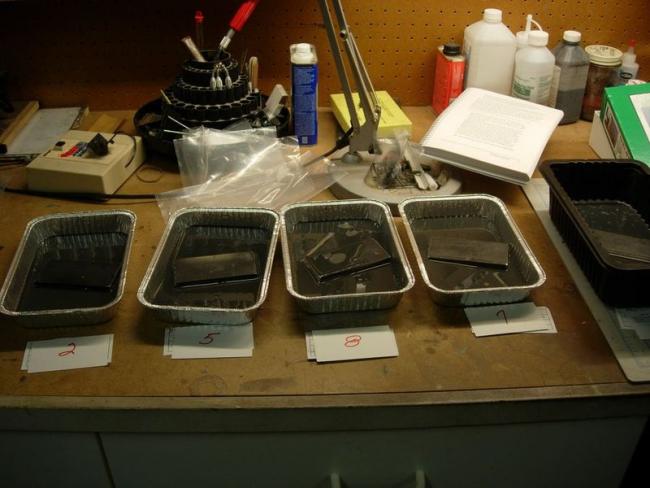 The framing for the walls.