I use Rembrandt pigment chalks for much of my modeling. I find them easier to apply and can control them very well. If I make a mistake, all I do is let it dry and brush it off, or use Alcohol to wash it off. However, the number of chalk sticks I have has gone out of control. Time to reel it in and workout a solution.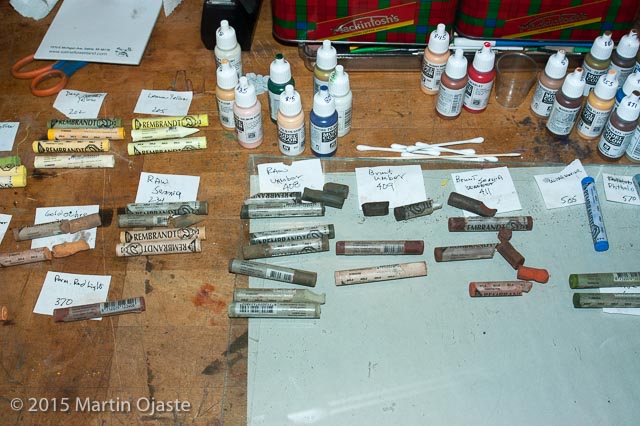 After searching around for possible solutions, such as pill boxes from the Dollar Store $1.25 for 7 day, drug store $3.99 or palstic boxes with 24 cells $4.99-$11. I happen to be walking through the Beading section of Micheals and found this bead organiser from Craft Mates for $29.99. I had a 50% off coupon so it was only $15. It has 8 x 7 large locking pill boxes, that's 56 Rembrandt chalk versions I could store in it.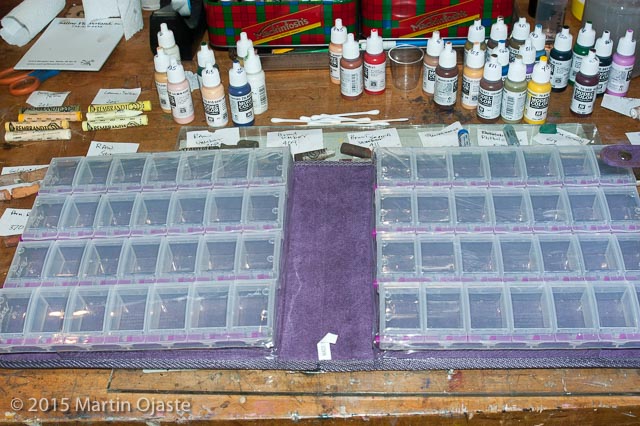 It even come in a cool case to hold the pill boxes.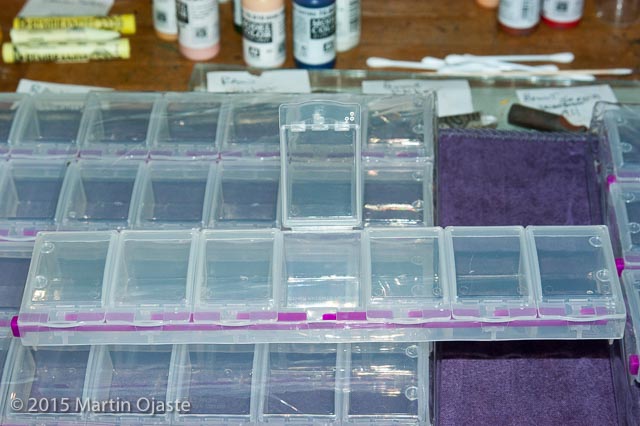 I went to the Rembrandt site and downloaded the chalk colour chart and marked off which chalks I had in stock and which new ones I might m=need in the future. I then used Excel to organize and print labels for each of the pill boxes. I organized them into the colour spectrum from the rembrandt catalogue and then tweaked that to match the colours suggestion from SWSM. I cut them into strips and used removable spray glue to attache them to the pill boxes.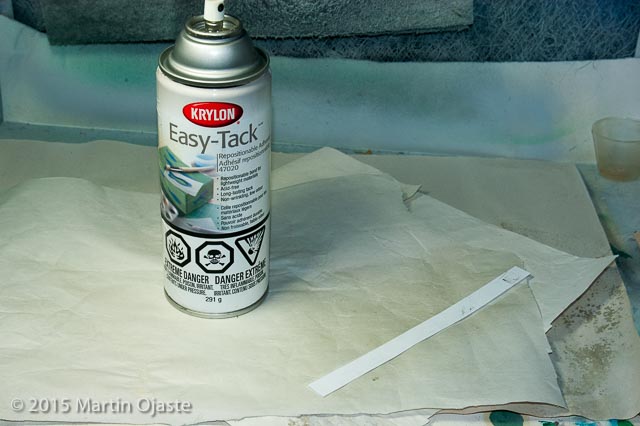 I'm all set! All the colours have been accounted for and I have left spaces in case I find some more chalks lying around.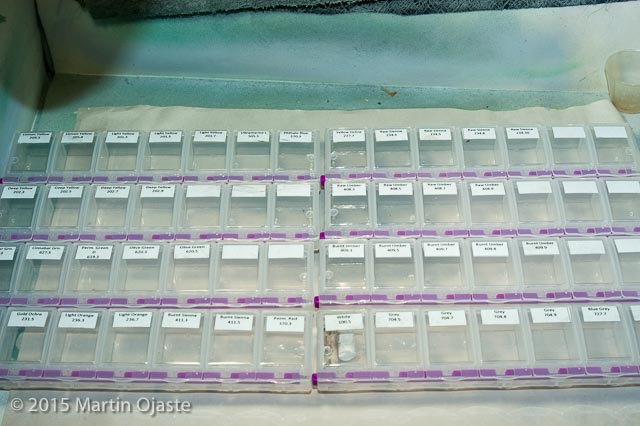 I started scrapping the chalks with a
#11
blade, but there was noway that I could get all the chalks done without being bored and exhausted. Notice the bend in the paper to catch the large flakes that fly off the blade. There has to be a better way.
Yup! a bastard rasp was the solution. I could grind down a whole chalk stick in about 15 seconds. I used the back of the Exatco knife to crush the large flakes and then used the folded paper to pour the dust into the label pill box. Then repeat for the next sticks. I found a pill box section would hold about 1 3/4 sticks.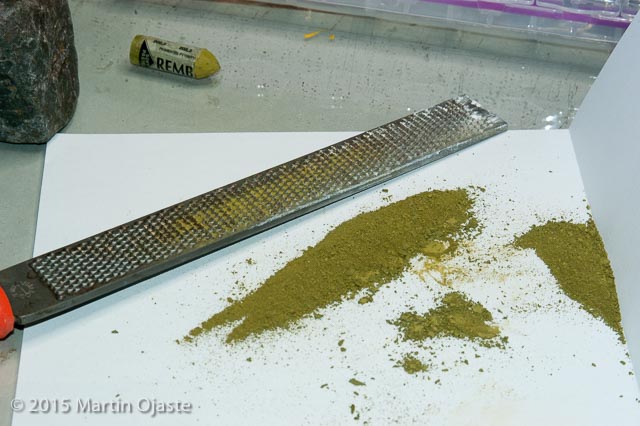 All done, it looks like a pretty rainbow. Notice I left a short stub of chalk for the times when I need to do chalking in awkward places, or when I want bigger flakes to make a statement. I ended up not using the carrying case as the chalks to manage to find a way out of the pill boxes. So I just store them in a drawer until I need the colour range.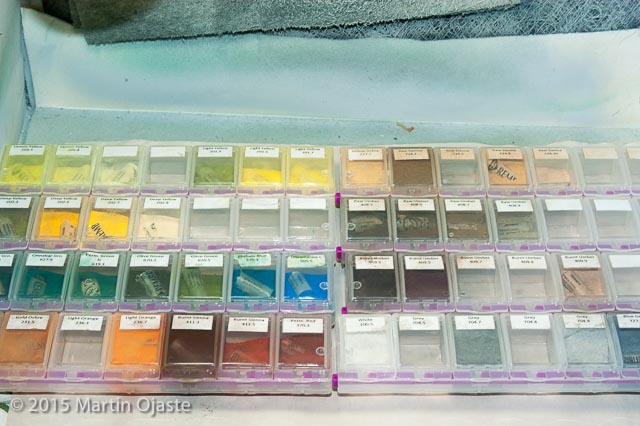 This seems to work very well for me and when you consider the cost pill box this way ~$2 and is lockable and larger than the ones from the Dollar store. Take a look at soon as Craft Mates is no longer selling these kits.
Marty