Not sure who's method this is, but it's not mine and there are many variations and adaptions out there. The method is versatile so play around for different effects and uses.
The main material is "Natural fibre Furnace Filter" It is easiest located at WalMart. Here it is in it's packaging.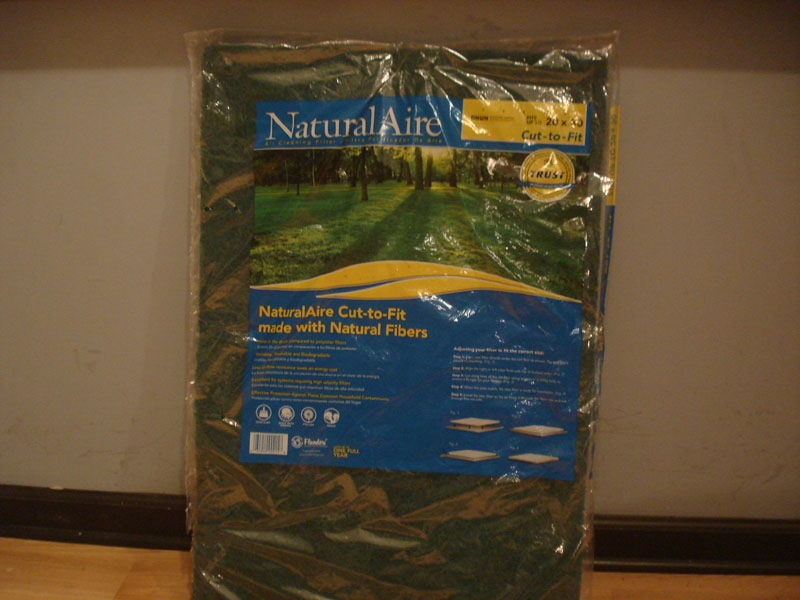 The filters used to be dark blue in blue packaging, I guess everything is going green these days, great for our use though. A shot of the fibre mat itself, front side.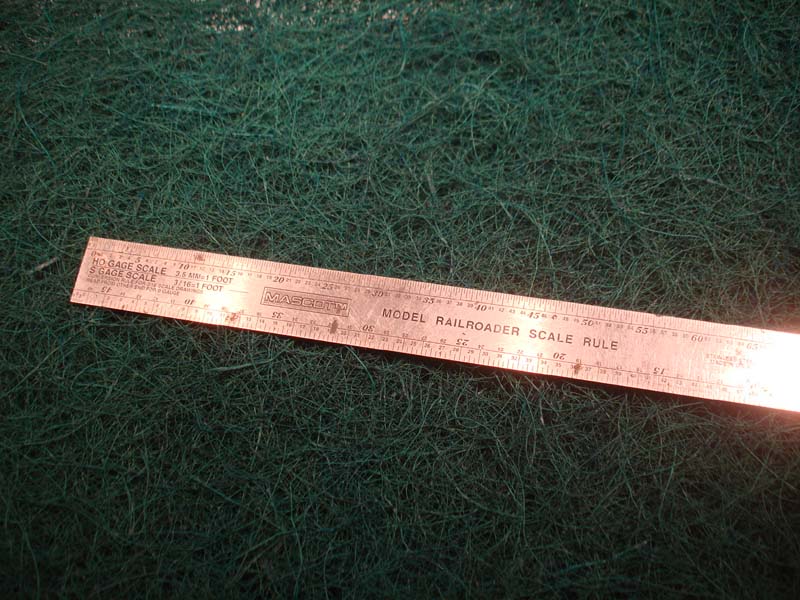 And a shot of the backing mesh which will be removed, it simply pulls off.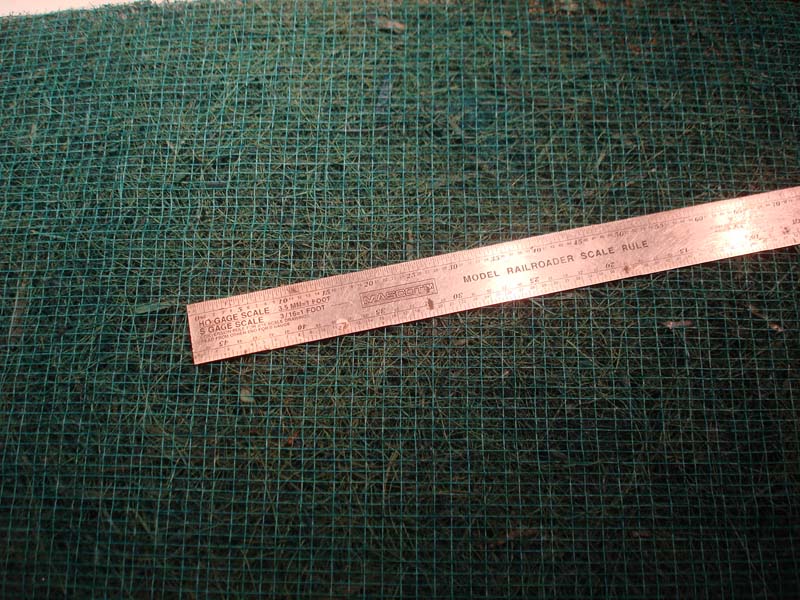 The other item you will need is bambo skewers for the trunks.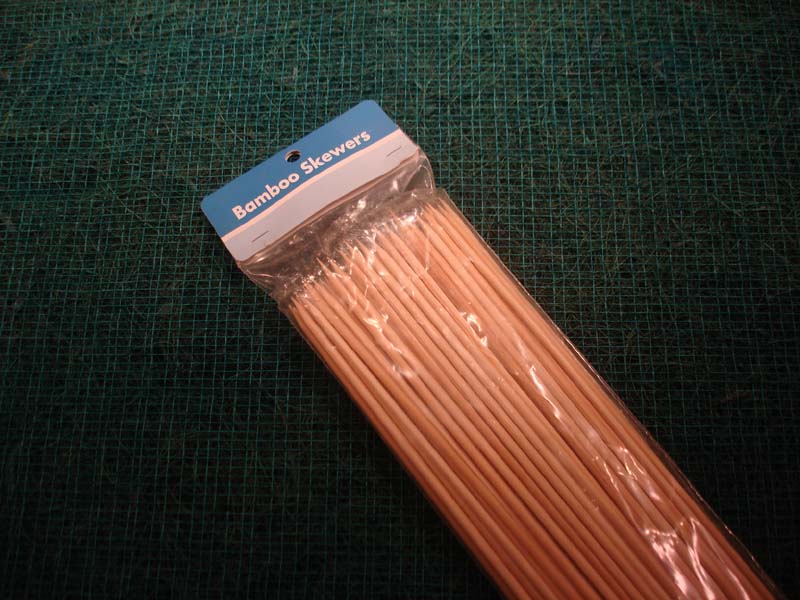 Cut a manageable chunk from the filter using a good pair of scissors.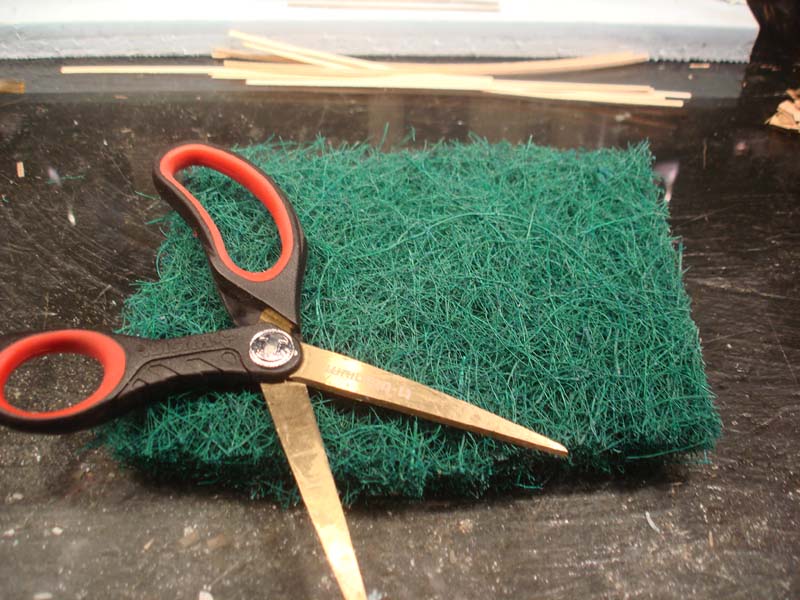 Cut this piece into roughly round disks, this will be the diameter of your tree. You can get up to 100 trees from one filter which costs $4.68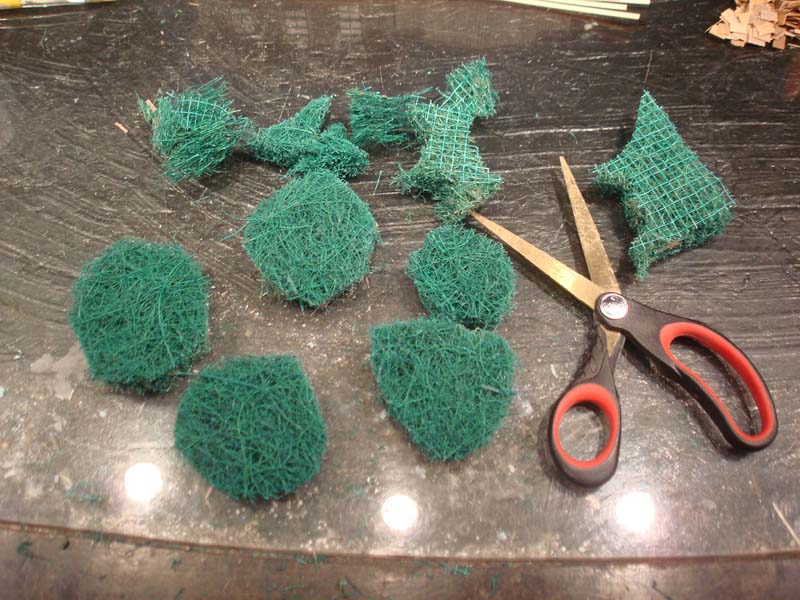 These filter discs are made up of layers of fibers, these layers can be streched apart and pulled and manipulated. Each disc will be able to be streched for a 6" - 8" tree. Bigger trees can be made using two discs.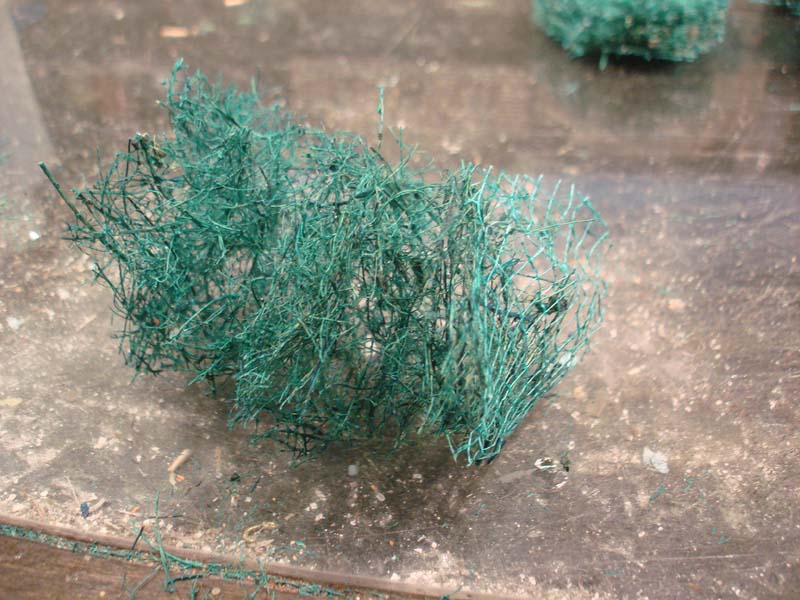 Run some glue on a skewer and then thread the bambo skewer down the center of the streched out disc.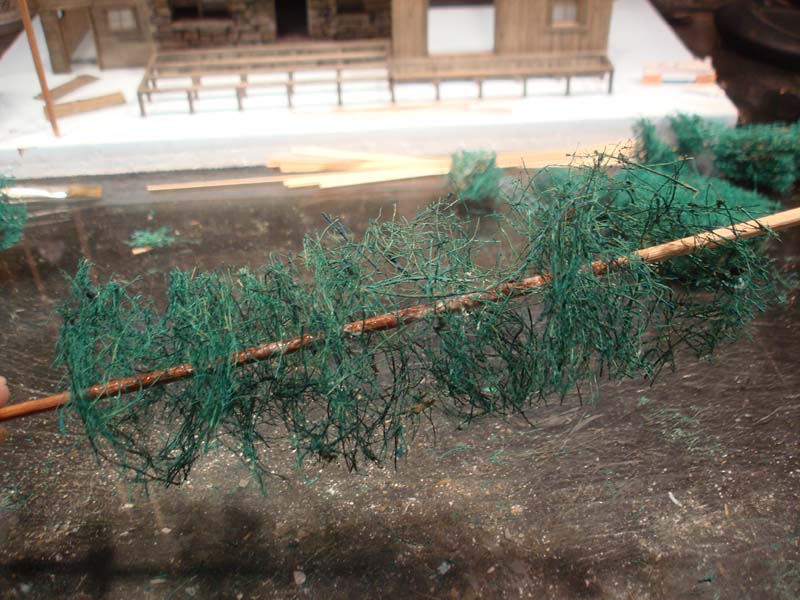 Spray the dry assembly with a brown or grey rattle can.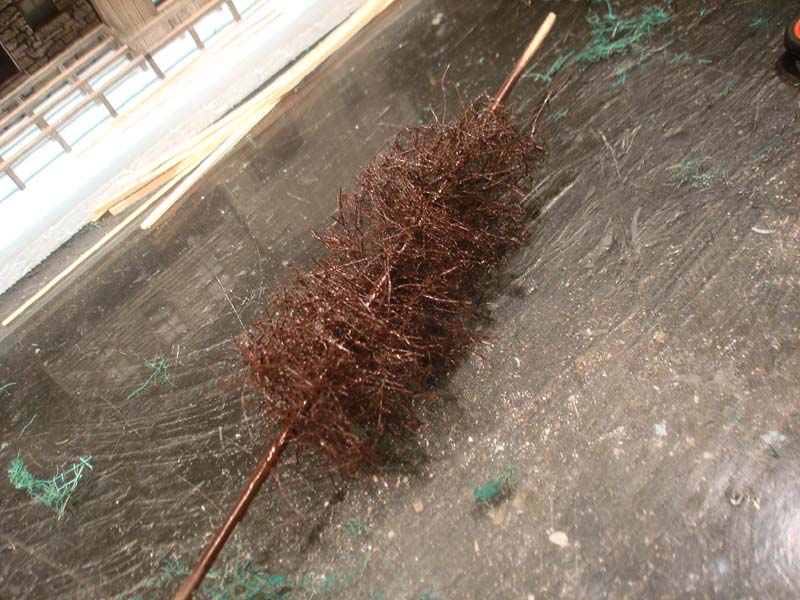 Trim the top of the skewer off and use the scissors to trim the tree to shape and remove any stray fibers.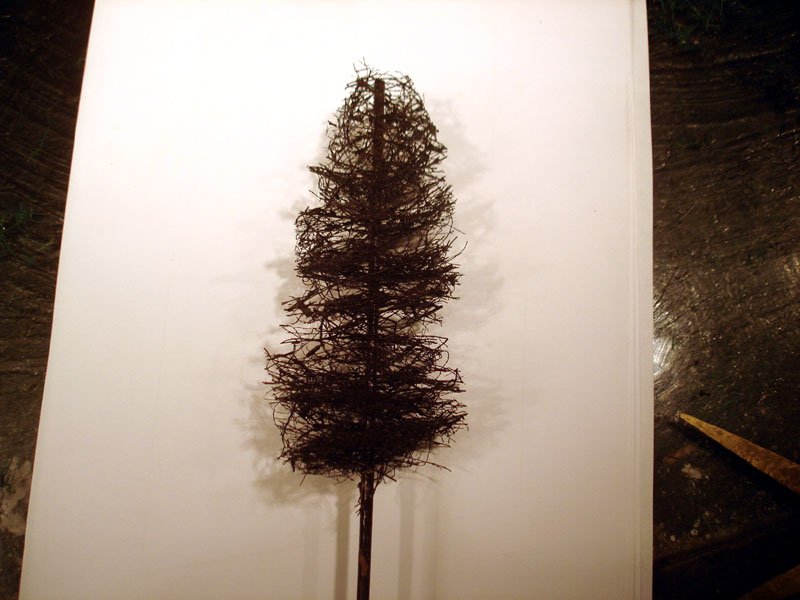 Spray the branches with dilute white glue and then sprinkle on dark green coarse turf.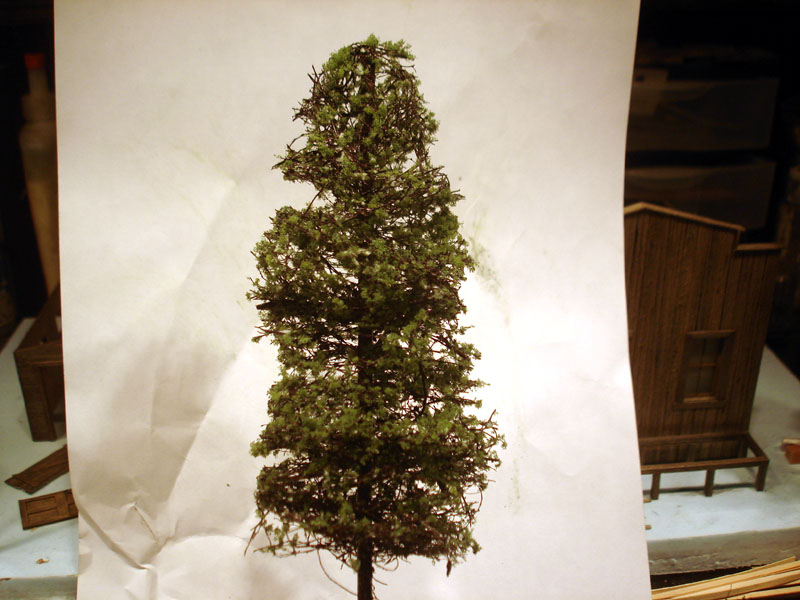 Experiment with colours, shapes, flocking material and size. 100 trees for less than $8 is cheap experimentation. Trees take about 5 minutes each to make and I probably put over 1000 of them onto my temp layout a couple of years ago.
Have fun !!
Karl.A